Hi all-its been a while!
As I mentioned in my last post, I've recently become one of the over 1,000 participants taking a MATS Bootcamp course over at Lilla Roger's site "Make Art That Sells". I'm into my third month and I have to say I'm really enjoying it. This has cost me around $96 US for the 6 month course, which I purchased late last year at a discounted rate. Each month Lilla uploads the "class mini", which is essentially a warm up task to the main assignment that you can access the following week. This way you have lots of time to get your head around the ideas and play around with materials and techniques. Lilla is extremely warm, encouraging and just a down right passionate person. Her expert industry knowledge and experience combined with her natural way of teaching makes it all the more pleasurable. The support is also really amazing as you can join the closed facebook group to chat with a myriad of other students. Lilla also does facebook live (which I have to catch up on the next day due to time differences) and for a whole hour she gives away lots of tips and answers questions; all the while you get the view of her eclectic colourful home studio behind her.
MATS Bootcamp is set up for those who are interested in upping their career prospects as a professional illustrator or just for those who just want to improve their work all the while getting some guidance and support from others in the process. Some people are returning for their 3rd bootcamp, others are complete newbies to the world of illustration entirely. It definitely makes it all the more interesting to see the range of work, styles and abilities. Of course many are using photoshop, illustrator and the popular procreate on the iPad to produce work that pops and looks sleek and professional. There are also plenty of works popping up on the student gallery that are more traditionally done in pencil, oils or acrylic paint too. The assignments are presented in a fun, bright PDF format which Lilla gives examples on how to research your given theme for that month and tips on presentation and techniques.
Highly recommend this course if you're looking for some fun!
Have a gander at a few of the works I've been doing in the course this year: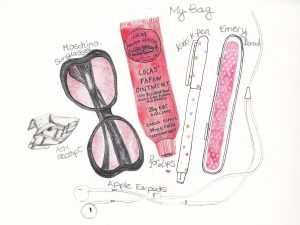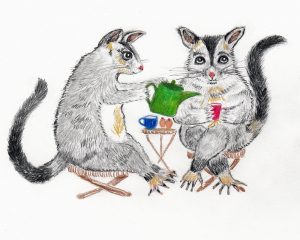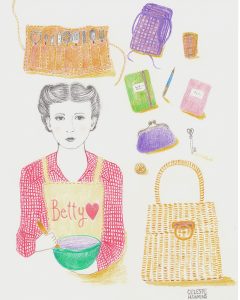 X Celeste