By Celeste Hawkins
With a decade in the art business, CEO of Menzies Art brands Justin Turner is excited about his new venture in the art dealing world; joining with Arthritis and Osteoporosis Victoria (A &OV) for an auction with a difference. I had a quick chat with Justin to gain a bit more of an insight into the auction that will take place in December.

How and why did Menzies Art Brands become involved with this project?
Jodi Harrison contacted us and she told us about A & OV and what they do. We took the view that these are health conditions that affect a huge number of people and therefore judged it to be a worthwhile and very relevant commission. It's exciting to work with people who are passionate about what they do and they have been very good to deal with. We felt that we could offer them some significant fund raising assistance and a wonderful environment in which to hold a fund raiser. Menzies Executive Chairman Mr. Rod Menzies has kindly opened the Historic Stonington Mansion for a private A & OV event in the lead up to the auction and was happy to support the cause.
What main styles of artworks can people expect to find at this event?
The focus of Menzies auctions is the sale of high end Australian & International paintings and sculpture with special attention paid to the Australian modern artists such as Brett Whiteley, Sidney Nolan, Fred Williams, John Brack and Albert Tucker. Our auctions also feature many contemporary works such as those of; Jasper Knight, Adam Cullen, Ben Quilty and Del Kathryn Barton. Traditional and colonial works by artists such as Eugene Von Guerard, Frederick McCubbin, Arthur Streeton, Tom Roberts and Charles Conder are also well represented in a Menzies quarterly auction. Menzies has to date sold 41 Australian paintings for in excess of $1 million and has set numerous new auction records for Australian works of art so our auctions offer members of the public the opportunity to view the very best of Australian art.
Do you think these kinds of auctions help to generate even more interest and revenue, because of the altruistic reason behind it?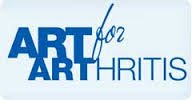 I think that functions such as ART FOR ARTHRITIS definitely do expose more people to the world of art and in particular – art auctions. I find that most people are motivated to support philanthropic and charitable events (The Menzies organization being no exception) so for that reason, I see a partnership between Menzies and Arthritis Victoria as being a perfect fit. Sellers at our December auction will have opportunity donate a percentage of the money they receive from the proceeds of sales to Arthritis and Osteoporosis Victoria and buyers will have opportunity to donate a fixed amount also.
As an example of getting into the spirit of donating; Justin tells me that the Dickerson Gallery in Sydney has kindly donated a work from their collection, a Robert Dickenson original pastel worth approximately $8,000. This work will be auctioned on the night of the 4th December with all proceeds going to ART FOR ARTHRITIS.
Is this something that Menzies will look into doing on a more regular basis?
It is certainly something we will look to do well into the future. We have four auctions a year, alternating between Sydney and Melbourne. We have a full week of viewing in each state prior to each auction, so we see ourselves as having a lot to offer. We have developed a great relationship with the team from Arthritis and Osteoporosis Victoria and are hoping to help them generate some much needed revenue.
Art for Arthritis
Wednesday 12th November 2014, 12midday
Stonington Mansion
336 Glenferrie Road
Malvern, VIC
Your chance to photograph and video some of Australia's most significant paintings, including Sidney Nolan's Kelly and Horse, oil on board estimated to auction for $450,000 – $550,000.
The auction will also include John Brack's Back and Fronts, 1969 estimated to sell for $1.5m – $2m.