By Celeste Hawkins
Many artists throughout history and right up to the present day face insurmountable challenges. Work, family commitments and other external distractions can hinder our abilities to focus on what truly makes us thrive as our creative selves. To work toward your dream, no matter what- takes courage and hard graft despite external forces that would otherwise have you steered in another direction. Many aspects of this story will no doubt stir something within your own experience or remind you of a journey that you know or have read about. Sometimes the obstacles to pursue our passions are so great that we forget about them or suppress them for some time. And despite our current situations, once we rekindle that fire again, we will do whatever it takes to keep going!
NEWS: Megan Adams is beating the odds to enter this years Archibald, despite a myriad of obstacles in her way:
From a young age, most of us are encouraged to chase our dreams. However, this wasn't the case for artist Megan Adams, who was discouraged time and time again and told that it was impossible to have a career in art. Determined to follow her passion, Megan overcame many roadblocks and has entered into The Archibald Prize this year. All proceeds from the sale of her signed acrylic canvas portrait of Wayne Bennett (Australian Professional Rugby League Football Coach) will be donated to Alex McKinnon's foundation – RiseForAlex Fund.
Following the 2014 rugby tackle that resulted in McKinnon becoming a quadriplegic, he is faced with over $100,000 a year in expenses to treat his injuries.
Megan's painting will be sold on her website (www.meganadamsfineart.com) for $2,000.
The five challenges Megan Adams overcame to pursue her passion for art were:
Strong discouragement from everyone she knew
Throughout her life, Megan drew and painted constantly, excelling in Visual Arts at school. It was only at the end of high school that her teachers, principal and family told her that it would be impossible to make a career out of being an artist. As a result of the lack of encouragement, Megan did not pick up a paintbrush for six years. When her fiancé saw her artworks and suggested to her to start painting again, it took another two years before she bit the bullet and began night art classes. Within 10 months, Megan received her first commission request from Michael Bridges (previous Leeds United English Footballer, now Australian Sports Presenter) to paint his wife. This has since resulted in further commissions from CEOs and hotels, creating a burning desire in Megan to continue painting.
Fear of rejection
The fear of her work being a disaster was something that took a long time for Megan to overcome, even to the point that placing paint on the canvas was nerve-racking. She eventually decided that the worst that could happen would be throwing out the painting and trying something different. Now, the only way she can finish a painting without fear of rejection is knowing that she loves it. If she loves the painting, it gives her the confidence that someone else out there will enjoy the painting just as much as her, if not more.
Limitations of space
Megan currently uses the living room in her small apartment as her studio. With numerous art supplies, canvases, tarps and drop sheets all over the apartment, and large artworks occupying space of up to 2 x 3 metres, it has left little room for anything else. However, Megan utilises the space in the best way possible and shows that your environment shouldn't be a barrier from following your dreams.
Cost of materials
Using high quality materials and the right equipment can make all the difference in a painting, but this also comes at quite an expensive cost. By truly dedicating everything to her dream, all of Megan's money goes towards canvas, paints, mediums and more. Despite this, she believes that if you consider the achievements at the end, it will pay off.
Time constraints- juggling full time work and art
Working as a Personal Assistant in Darwin can sometimes mean that Megan works 10 hour days. However, the long hours do not hinder her from following her passion. After work, she paints until the early hours of the morning and resumes the process the next day. If Megan's not painting, she's updating her website, meeting people regarding commissions, varnishing, researching new techniques, organising couriers and more. Every spare moment of her time is dedicated to her art.
"When I worked in administration and event planning for the Newcastle Knights and Newcastle Jets, I met Wayne Bennett and developed a great relationship with him," says Megan. "I feel honoured that Wayne allowed me to paint him. I know how close his bond with Alex is. I would love to sell this painting and hope that the proceeds can raise further awareness and support for Alex. From this experience, I can honestly say that anything is possible if you have the drive and determination – you just never know what might happen."
By the end of the year, Megan hopes to have 20 paintings completed and expand into galleries on an international scale including China and Singapore.
MELBOURNE-FOR THE CALENDAR…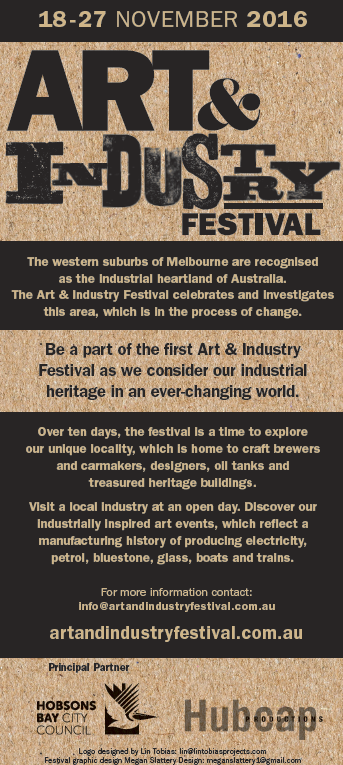 Hobsons Bay City Council and Hubcap Productions have launched the exciting new community-based biennial celebration, the Art & Industry Festival, which will build local identity, champion local assets and inspire interaction between local artists, residents, industry and businesses.
Motivated by the local industrial resources of electricity, oil, petrol, sea water, blue stone, glass and transportation, the inaugural Art & Industry Festival will culminate in multiple art presentations and activities throughout many unique places in the Hobsons Bay area across ten days from 18 – 27 November 2016.
Working in partnership with Hobsons Bay City Council, the Art & Industry Festival was instigated by a long-term Newport resident, Donna Jackson and her company Hubcap Productions.
Councillor Peter Hemphill, Mayor of Hobsons Bay, explained that Council is very happy to be working with local resident Donna Jackson on this unique and exciting event later this year, "Through her company Hubcap Productions, Donna has a terrific reputation around the country on bringing communities together in unique and inspiring ways."
"Being able to put a spotlight on our industrial and manufacturing past and present through an arts lens is at the heart of the Art & Industry Festival, and it is consistent with some of the themes in our arts and events plans, as well as the importance we place on our economic sector, its contribution to our history, and the importance of its growth into the future," Councillor Hemphill said.
A creative consultant with experience of creating unique art projects that engage communities through innovative approaches, Jackson explains that she wanted to investigate the theme of industry that is an important and crucial element of the Melbourne's western suburbs.
"Industry is a lens through which we can view and acknowledge the past and generate ideas on how we build and design the future. The Art & Industry Festival will create astonishing and important art that will move and connect the local community in authentic, inspiring and surprising ways," Jackson said.
The Art & Industry Festival program will be revealed on Friday, 9 September 2016.
For updates about the Art & Industry Festival, please sign up at artandindustryfestival.com.au
WHAT'S ON MELBOURNE
Quiddity | Unpacking the RMIT Art Collection
Have you ever wondered what goes on behind the scenes at a museum once the artworks come down off the walls? How are they handled, packaged, stored and conserved?
Taking its name from the Latin meaning 'the essence of a thing', Quiddity (1 July – 20 August) explores the idea of thinking about artworks as physical objects rather than seeing them as items invested with meaning or expressing emotion.
Drawn entirely from the RMIT University Art Collection, the exhibition will display new acquisitions alongside some of the University's older treasures which have remained largely unseen for decades. Quiddity features a diverse range of artists including Chris Bond, Helga Groves, Hisaharu Motoda, Anthony Pryor, Klaus Rinke, Ah Xian, and Ken and Julia Yonetani.
Curated by RMIT Gallery Collections Coordinator Jon Buckingham in collaboration with interns from the RMIT Master of Arts Management course, Quiddity gives students the opportunity to put the skills they have learned into practice and tests whether theory can stand up to the real-time practicalities of curation in a public art gallery
Opening address: Dr Nicole Tse, The Grimwade Centre for Cultural Materials Conservation, The University of Melbourne.
HUGO MICHELL GALLERY
SYDNEY:


DEAN HOME
21 July – 6 August
Home's new suite of paintings continues the artist's engagement with Chinese art, poetry and philosophy. The works stylistically alloy Chinese culture with Italianate and Baroque tradition, forging a synthesis between the east and the west.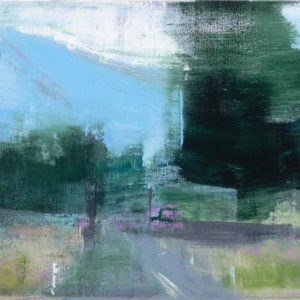 SUSAN BAIRD
21 July – 6 August
Baird's new series of paintings is inspired by the enduring landscapes of Hill End and Bruny Island. Featuring studio work and paintings produced en plein air during artist residencies, the show captures the ephemeral essence of nature through rich evocations of time and atmosphere.
ARTSPACE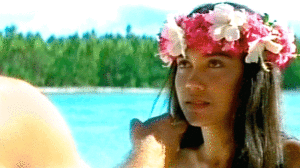 Tracey Moffatt & Gary Hillberg
Montages: The Full Cut, 1999-2015 is the first institutional presentation of the full suite of artist Tracey Moffatt and editor Gary Hillberg's eight montage films created in collaboration.
Moffatt and Hillberg's montages utilise and expose common stereotypes in popular cinema, revealing the ways they come to inform our collective cultural imagination. Splicing and recontextualising thousands of iconic and lesser-known filmic moments, this immense body of work demonstrates Moffatt and Hillberg's sheer verve and virtuosity in the construction of this series over sixteen years.