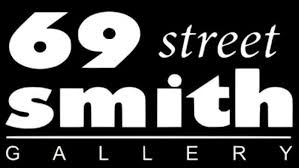 EMERGING ART AUSTRALIA HOSTS THEIR LARGEST GROUP SHOW TO DATE AT 69 SMITH ST GALLERY
Twenty-three contemporary emerging artists have been selected to participate in Emerging Art Australia's June exhibition. Hosted at the renowned 69 Smith St Gallery in Fitzroy, the diversity of artwork spans over three galleries of the entire ground floor.  
The exhibition will run from June 15 to July 3 with the official opening night party Saturday June 18, 4-6pm. Come along to meet the artists and experience one of Emerging Art Australia's infamous group shows!
Featuring the works of:
Alison Ferret, Betty Holloway, Brooke Amanda Goddard, Caroline McGrath, Chalie MacRae, Erin Macartney, Felix Atkinson, Gillian Jackson, JB Knibbs, Jordyn Harris, Lara Chamas, Lawrence Tan, Leo Flander, Marina Rolfe, Megan English, Monika Feuerstein, Nic Malacari, Nicola Stephenson, Sam Reiher, Stephanie Kam, Steve Hamilton, Viky Berry and Wendy Pepyat
Opening Night: JUNE 18 4pm – 6pm
Gallery Hours: Wednesday – Saturday 11.00am – 5.00pm, Sunday 12pm – 4pm
Exhibition Runs: JUNE 15 – JULY 3
69 Smith Street,
Fitzroy 3065

Deliria
Naomi Nicholls and Linda Loh
02 ~ 12 June
Opening Thursday 02 June, 6-9pm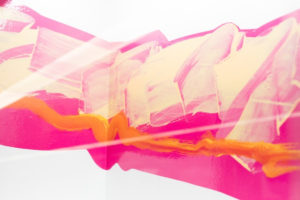 Two artists bonded by a painting background and an interest in abstraction, present gigantic paint-like forms that ignore the constraints of the frame, erupting colour and light all over the gallery walls, floor and ceiling.
With a palette borrowed from nebula and aurora borealis, the bodily and performative interactions with enormous brushes and slick vinyl result in collages of a massive scale. Deliberately distorted video projections in response to these elements  feature strong colours that morph and change at a barely perceptible pace. They are as intangible, ephemeral and elusive as the other works are physical and strongly present.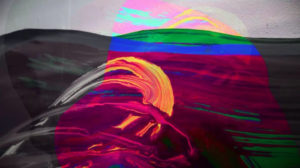 Enter via Ilhan Lane
NO VACANCY PROJECT SPACE – Opening Thursday 19th May
Title: Paper Gardens
Artist: Emma Hewitt
Exhibition Dates: 17 May to 5 June
Launch: Thursday 19 May, 6pm-9pm
Location: No Vacancy Gallery, Project Space: Tenancy 32, The Atrium, Federation Square, Federation Dr, Melbourne, VIC, 3000
Hours: Tuesday to Saturday 11am-5pm and Sunday 12pm-5pm
Description:
Paper Gardens is a series of watercolour botanical works that explore the transience and beauty of the natural world. Drawing on the history of botanical symbolism, these illustrations imbue each flower with a lavish and ornate beauty that captures a singular moment in time as it subject moves towards death. Each illustration is almost tediously intricate, meticulous in its examination of the physical nature of the subject. Watercolour is used to explore the interplay of light and colour, using pure colour to explore the hues of each subject. By applying such attentive accuracy to the depiction of each subject, the illustrations prompt a celebration of the beautiful miniature of unseen things, and an acknowledgement of the inevitable deterioration of everything around us.
Artist Details:
Emma Hewitt is an illustrator, currently living in Perth. Her work is concerned with the meticulous examination of everyday objects, using watercolour and pencil to draw out colour. She explores that which we do not see, imbuing her subjects with a complexity that prompts reconsideration of their beauty and celebration of the seemingly invisible.
ARTS NEWS
Regional Arts Victoria welcomes $500,000 towards philanthropy innovation for regional arts and education
Regional Arts Victoria  welcomes the Arts and Education Access Program funded by the Australian Government's Catalyst program.The Arts and Education Access Program will create arts experiences for disadvantaged Victorian young people. It matches regional and remote, socio-economically disadvantaged and disaster-impacted Victorian students in Victoria with high quality, educationally-relevant arts programming created by independent artists and small arts organisations.

The Program builds on the strengths of Regional Arts Victoria's Education & Families Program by delivering touring, workshops, residency and creative development programs to communities who could not otherwise afford them, from Producers who would not otherwise be able to tour. Critically, the Program is built on a highly innovative model that becomes financially sustainable across ten years.

Regional Arts Victoria's Education & Families Manager, Suzi Cordell, said: "We are thrilled to be the recipients of Catalyst funding, which provides the means for us to offer a high quality arts-based program to inspire all young people and their communities across Victoria. The arts can make a monumental difference to the lives of young people, helping them to reach their potential; to dream, innovate, think, connect and collaborate. By providing access to all, we can imagine their contributions to making the world a better place."

For over 40 years, Regional Arts Victoria has been the leader in providing workshops, performances and arts experiences for children and young people. Each year we tour a wealth of projects throughout regional and metropolitan Victoria, spanning Mallacoota to Murrayville and Heywood to Corryong.

"I am delighted that the Arts and Education Access Program has been funded via Catalyst," said Regional Arts Victoria Director Esther Anatolitis. "This is a project that aligns with Catalyst's Partnerships and Collaborations guidelines directly in proposing a new way of doing philanthropy in Australia, and I commend Regional Arts Victoria's General Manager Joe Toohey on developing this important new model."

Regional Arts Victoria through its Director Esther Anatolitis is a vocal advocate for transparency and equity in public investment in the arts. "Catalyst has funded a range of projects with regional impacts across Australia, and this is welcome," said Esther. "We look forward to seeing more projects that meet the guidelines outlined in the Catalyst fund supported in the future."

The project will begin in July 2016, with impacts to be felt over the coming 10 years.

Throughout May and June, Regional Arts Victoria is also running the Share Your Pocket Money campaign to provide essential subsidies for disadvantaged regional students to access high quality art experiences. For every $5 donated, a Victorian student who wouldn't otherwise have the opportunity will be able to access Regional Arts Victoria's Education & Families Program.
Peter Westwood wins $15k Bayside Acquisitive Art Prize
The second annual Bayside Acquisitive Art Prize has been awarded to well-known Melbourne artist Peter Westwood.
Westwood's painting Passivity: after 'an episode from a fight' took out the $15,000 cash prize and was selected out of a group of 32 finalists, drawn from a total 559 applications.
This year's prize was judged by Heide Museum of Modern Art Director, Kirsty Grant and CEO of CLIMARTE,Guy Abrahams and the Gallery @ BACC's Julie Skate.
In awarding the prize the judges celebrated the works humanity, grounded in both the physical and psychological worlds and that it displays the continued importance of paint as an artistic medium in the digital age.
"Westwood's painting combines elements of abstraction and realism in an image that offers as many interpretations as there are viewers," the judges said.
"This work speaks with delicacy and restraint, creating layered pictorial references and evoking complex and powerful emotions. But underlying all is a strong sense of humankind's unavoidable enmeshment in the natural and psychological worlds."
Gallery Supervisor Julie Skate said that this year's field of entrants had been strong and that there had been increased interest in the prize.
"Now in its second year the Bayside Acquisitive Art Prize is continuing to grow in esteem," Ms Skate said.
"We were delighted with the overall quality of entrants and, with applications up by over 80 works on last year, the Prize is starting to garner increased attention among artists."
The wining painting will now become part of the Bayside City Council Art and Heritage Collection.
The exhibition continues at The Gallery @ BACC, Bayside Arts and Cultural Centre, Brighton until 26 June.
About the winner
Peter Westwood is an artist, curator and arts writer living in Melbourne.  He has exhibited extensively in Australia and overseas and his work is held in significant collections including the National Gallery of Victoria, and Auckland Art Gallery and the Art Galleries of Geelong, Wollongong and Ballarat.
Peter Westwood is represented by NKN Gallery.
Details
Bayside Acquisitive Art Prize
The Gallery @ BACC, Bayside Arts and Cultural Centre, Brighton Town Hall, Wilson St, Brighton
7 May to 26 June
Wednesday – Friday 11am – 5pm
Saturday & Sunday 1pm – 5pm
Phone: (03) 9261 7111
www.baysideacquisitiveartprize.com.au
Story One _ Budgets and Beauty – theartandthecurious@gmail.com – Gmail
SYDNEY FILM FESTIVAL ANNOUNCE
FULL PROGRAM FOR THE 8-19 JUNE FESTIVAL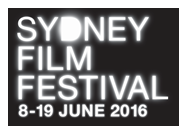 The 63rd Sydney Film Festival program was officially launched today by the NSW Deputy Premier and Minister for the Arts Troy Grant.
"The NSW Government is proud to continue its support for this amazing festival; a key event that has cemented itself in Sydney's winter entertainment calendar," Mr Grant said. "I'm extremely pleased that these films will be seen by more and more people in regional NSW, as the Festival goes on its regional tour later this year."
"Sydney Film Festival has gone from strength to strength in recent years, with attendances increasing by over 59% to 176,000, since 2011," saidSydney Film Festival Director Nashen Moodley.  "In 2016 the Festival will present 244 films from 60 countries including 25 World Premieres, representing hundreds of fresh perspectives and new stories from across Australia and around the world."
"The Festival allows audiences to explore new worlds, new perspectives and new ways of being. An exposure to unfamiliar places and ways of life is enlightening, and not only does it spark a change in our view but our whole world. This year we celebrate film's ability to inspire new ideas and encourage new experiences," he said.
Opening and Closing Nights
The 2016 Festival opens with the world premiere of Goldstone, a stylish and intelligent outback noir from acclaimed Indigenous writer-director Ivan Sen, presented by Distinguished Partner, Lexus Australia. Goldstone's stellar Australian cast includes Aaron Pedersen, Jacki Weaver, David Wenham, and David Gulpilil. The film sees Pedersen reprise his role as Indigenous detective Jay Swan who audiences first met in Sen's Mystery Road, which opened the Festival in 2013. Whit Stillman's Love & Friendship, an adaptation of Jane Austen's comical early novella 'Lady Susan' – starring Kate Beckinsale, Chloë Sevigny, Australian actor Xavier Samuel and Stephen Fry – is presented by Distinguished Partner, Princess Cruises, and will close the Festival.
Official Competition 
Ivan Sen's Goldstone features among the 12 films selected to compete for the prestigious Sydney Film Prize and $60,000 cash awarded by the Festival for courageous, audacious and cutting-edge filmmaking.  The remaining titles screening in Competition are new works from acclaimed directors: Boo Junfeng (Apprentice), Kleber Mendonça Filho (Aquarius), Kelly Reichardt (Certain Women), Brady Corbet (The Childhood of a Leader), Oliver Hermanus (The Endless River), Xavier Dolan (It's Only the End of the World), Martin Zandvliet (Land of Mine), Ivo M. Ferreira (Letters From War), Peter Middleton and James Spinney (Notes on Blindness), Anurag Kashyap (Psycho Raman), and Paddy Breathnach (Viva). The winner of the Sydney Film Prize is announced at the Festival's Closing Night Gala on Sunday 19 June. Previous winners include: Arabian Nights (2015); Two Days, One Night (2014); Only God Forgives (2013); Alps (2012); A Separation (2011); Heartbeats (2010); Bronson (2009); andHunger (2008).
Premieres
World premieres at the Festival include five Australian films, beginning with Ivan Sen's Goldstone. Festivalgoers will be the first to see: Down Under, Abe Forsythe's provocative black comedy with an all-star Australian cast (Lincoln Younes, Rahel Romahn, Damon Herriman, David Field and Marshall Napier) set during the aftermath of the Cronulla Riots; Craig Boreham's Teenage Kicks, a powerful new queer drama, four years in the making, with a brilliant line-up of young Australian talent (Miles Szanto, Daniel Webber, Charlotte Best and Shari Sebbens); Australian theatre veteran Stephen Sewell's directorial debut with the erotic political thriller Embedded; and Craig Anderson's spooky thriller Red Christmas starring horror legend Dee Wallace.
Eight Australian documentaries will have their world premieres at the Festival, including six documentaries competing for the Documentary Australia Foundation Award for Australian Documentary:  Baxter and Me, Constance on the Edge, Destination Arnold, Embrace, On Richard's Side and The Baulkham Hills African Ladies Troupe. Two will screen in the International Documentaries program:  Suzy & the Simple Man and Winter at Westbeth.
The 63rd Sydney Film Festival will screen 244 films from 60 countries, with 25 world premieres (including 12 World Premiere short films),139 Australian premieres (including 13 Australian premiere short films) and three international premieres.
LEXUS AUSTRALIA SHORT FILM FELLOWSHIP
New to the Festival is the Lexus Australia Short Film Fellowship, the largest cash fellowship (AU$200,000 annually) for short film in Australia. OnTuesday 14 June, four fellows will be announced, selected from 21 shortlisted Australian filmmakers by a Jury chaired by actress July Davis.  Once announced the fellows will commence production of their films, which will premiere at the 64th Sydney Film Festival in 2017.  The Fellowship is a partnership between Lexus Australia, The Weinstein Company and Sydney Film Festival.
The Festival will also host the world premiere of Australian actor and filmmaker Damian Walshe-Howling's short film MESSiAH, starring David Gulpilil. The film is the result of Walshe-Howling winning Lexus' international competition, Lexus Short Film Series; alongside three other filmmakers from France, South Korea and the USA, beating over four thousand other entries including 355 from Australia.
MESSiAH will be among 22 short films screened before feature-length films throughout the Festival. Ten finalists in the Dendy Awards, Australia's longest running short film competition, now in its 47th year, will also screen over two sessions on 18 and 19 June. Three prize winners will be announced at the Festival's Closing Night, together with the Event Cinemas Australian Short Screenplay Award.
Festival Venues
The Festival continues to cast a wide footprint across Sydney at the State Theatre, Event Cinemas George Street, Dendy Opera Quays,Dendy Newtown, Skyline Drive-In Blacktown, Art Gallery of NSW, Hayden Orpheum Picture Palace Cremorne, Casula Powerhouse,SFF Outdoor Screen at Pitt Street Mall, the Festival Hub at Sydney Town Hall, and the Apple Store Sydney. Newly added locations: theUniversity of New South Wales and Carriageworks, expand on the Festival Hub's program of new immersive screen experiences.
SFFTV, the Festival's Outdoor Screen has relocated to Pitt Street Mall, with a huge double-sided screen presenting Festival trailers, red carpet footage and a specially selected program of short films. An impressive line-up of animated shorts showcasing many styles and techniques curated by the Festival's Animation Programmer Malcolm Turner; and historical footage of the Darling Harbour Goods Yard in Steam on The Harbour 1965 – 1971, from the National Film and Sound Archive's Roger McKenzie Collection, will also screen.
FILMS FROM CANNES
The Festival will screen nine films direct from the Cannes Film Festival including Brazilian director Kleber Mendonça Filho's Aquarius; Xavier Dolan's It's Only the End of the World; and Oscar winning Spanish filmmaker Pedro Almodóvar's Julieta; all in the running for the Palme d'Or.
Two films from the Cannes Official Selection: Singaporean Boo Junfeng's Apprentice; and American filmmaker Matt Ross's Captain Fantasticstarring Viggo Mortensen and Australian actor Nicholas Hamilton; have also been selected to screen in Sydney.
Two Festival films with Midnight Screenings at Cannes, French director Jean-François Richet's Blood Father starring Oscar-winning filmmaker and actor Mel Gibson; and American filmmaker Jim Jarmusch's Gimme Danger, a documentary love letter to punk icons Iggy Pop and his band The Stooges, will screen at the Festival.  Gibson will also join the Sydney Film Festival conversation for a FREE Vivid Ideas talk at the Festival Hub.
Oscar-winning filmmaker Steven Spielberg's fantasy adventure The BFG which will screen in the Festival's Family program; and prolific contemporary Indian director Anurag Kashyap's Psycho Raman also share a Cannes Directors' Fortnight and Sydney Film Festival screening.
Four films screening at Cannes are also contenders for the Festival's Sydney Film Prize (Apprentice, Psycho Raman, Aquarius, It's Only the End of the World).
Documentary Australia Foundation Award
The Festival's diverse film programs promise cinematic treasures to be discovered every day. From the Documentary Australia Foundation Award for Australian Documentary, showcasing 10 outstanding Australian documentaries; to 15 big-ticket films in Special Presentations at The State, presented by Princess Cruises. There are also 45 Feature Films from prize-winners of the world's most prestigious festivals; and 33International Documentaries tackling essential contemporary topics, from some of the world's most renowned documentarians.
EUROPEAN CINEMA
The Festival's important new initiative, European Cinema: 10 Women Filmmakers to Watch, in partnership with European Film Promotion andVariety, showcases 10 new films by 10 of Europe's most promising female storytellers, providing a platform for women's voices. Audiences will be presented with a range of exciting and diverse films from emerging European filmmakers.
Acclaimed Serbian actress Mirjana Karanović, Swedish visual artist and documentary filmmaker Sara Jordenö, Danish filmmaker Frederikke Aspöck whose films have screened at Cannes, one of Poland's most talented filmmakers Agnieszka Smoczynska, and actress and director Nicolette Krebitz from Berlin will be in attendance to present their films to Festival audiences.
YOUTH
For the first time the Festival is delighted to welcome teenagers to screenings. Just over half the program of feature films (93) will be rated 15+ making them accessible to audiences under the age of 18 years old; a result of changes to the Australian classification rules allowing the Festival to assess films using the criteria set out in the National Classification Code, instead of applying the 18+ mandatory default classification required in previous years.
FAMILY
Family Films program returns with six films, including the premiere of blockbuster adventure comedy Ice Age: Collision Course and the Cannes-selected The BFG. Adults too will love this program, designed to bring festival-quality feature-length films suitable for a variety of ages includingCoconut Hero, the new Australian feature Girl Asleep, Long Way North and Miss Impossible.
ANIMATION
The Animation Showcase returns to the Festival for the second year, curated by specialist Malcolm Turner. Screening short animated gems from all around the world including an International Animation Showcase of the very best films from all corners of the globe, the wicked After Dark Animation Showcase, a Kids Animation Showcase curated for younger audiences and short films screening for free at Pitt Street Mall; the animation program will delight young and older fans alike.
SOUNDS ON SCREEN
Sounds on Screen continues to celebrate the stories of inspiring music and musicians through a selection of six films. Two feature films: Born to be Blue starring Ethan Hawke and biopic
I Saw the Light starring Tom Hiddleston as America's first country music superstar Hank Williams; and four documentaries, Janis: Little Girl Blue, the story of Janis Joplin; Miss Sharon Jones by two time Oscar winning filmmaker Barbara Kopple; The Man From Mo'wax, the story of British underground DJ icon James Lavelle; and Contemporary Color inspired by Talking Heads' lead singer David Byrne's fascination with color guard (the American tradition of synchronised performance, complete with flag swirling and rifle tossing ).
THE BOX SET
Extending the musical theme The Box Set will take audiences on an epic journey to the roots of American pop music to reveal the untold story of how it was recorded. A four part documentary series screened over three sessions, American Epic and The American Epic Sessions was created by Jack White (The White Stripes), Robert Redford, and T Bone Burnett.
ESSENTIAL SCORESESE
The Sydney Film Festival's retrospective program starting with by Essential Scorsese: Selected by David Stratton, gives audiences a chance to see 10 films by Martin Scorsese, one of the most influential directors of our time, on the big screen; including Taxi Driver, Goodfellas, Raging Bull and The Age of Innocence.
RESTORATIONS
Six Restorations will also give audiences the opportunity to see cinema classics the way they were intended. Two Australian films will screen: the multi award winning Bliss (1985) based on Peter Carey's ground-breaking novel, starring Barry Otto; and chilling all-star (David Wenham, Toni Collette, John Polson) thriller The Boys (1998) based on nurse Anita Cobby's murder.
International masterpieces restored to be screened at the Festival include Irish classic Michael Collins, Chantal Akerman's feminist statementJeanne Dielman, 23 Quai du Commerce, 1080 Bruxelles; Tokyo Story by Japanese master Yasujiro Ozu, widely regarded as one of the greatest films ever made, and Filipino national treasure Insiang – which first screened at the Festival in 1979.
KOREA ON THE VERGE
New to the Festival, is a snapshot of Korea's indie filmmakers by Korean cinema expert Tony Rayns. The five films featured in Korean on the Verge: Social Faultlines in Korean Cinema highlight the emerging cracks in the social fabric of the nation, exploring political scandals, social injustices, sexual deviances and re-examined traditions. The program is supported by the Australian Government, through the Australia-Korea Foundation of the Department of Foreign Affairs and Trade.
FOCUS ON IRELAND
The Festival in partnership with Culture Ireland and Variety presents Focus on Ireland: From Rebels to New Romantics, reflecting a strong performance by Irish filmmakers on the international stage. Curated by Dublin International Film Festival Director Gráinne Humphreys, six diverse and rich films, both feature films and documentaries, will be shown. From musical comedy Sing Street, to drag queen superstar Panti Bliss in The Queen of Ireland, to a serious investigation into corruption and threats to the Atlantic Ocean in Atlantic, narrated by Brendan Gleeson, the spotlight is firmly on Ireland.
FREAK ME OUT
Sydney Film Festival's blood-curdling Freak Me Out program curated by Richard Kuipers returns with seven shocking films to Event Cinemas George Street, Dendy Newtown; and the Skyline Drive In Blacktown. Delivering a sliding scale of freaky to Festival goers, the world premiere of Australian thriller Red Christmas starring horror legend Dee Wallace; The Devil's Candy by Tasmanian director Sean Byrne (The Loved Ones) with Ethan Embry (Cheap Thrills), and dystopian socio-political satire High-Rise with an all-star cast (Tom Hiddleston, Jeremy Irons, Sienna Miller) will screen. High-Rise will premiere at the Skyline Drive-In Blacktown.
SCREEN BLACK
The Festival together with Screen Australia's Indigenous Department again presents Screen: Black, a Festival platform to tell significant Indigenous stories. Two Indigenous directors Ivan Sen and Dylan River will premiere their latest films at the Festival: Goldstone and Black Chook. Since 2013, nearly 50 indigenous creatives have taken part in the Festival, and 20 inspiring Indigenous films have been screened.
GOURMET CINEMA
Gourmet Cinema fans can follow celebrity chef René Redzepi as he shuts up his acclaimed Copenhagen restaurant Noma (ranked the best restaurant in the world four times over) and moves to Tokyo, in Ants on Shrimp: Noma in Tokyo. Paired with a meal at one of Sydney's highest-rated dining establishments, The Bridge Room; film-only options are also available. The Festival has again teamed up with 15 of Sydney's favourite restaurants to provide Dining Delights special gourmet experiences throughout 12 Festival days and nights.
VENUES
Four Festival feature films Goldstone, Mahana, Angry Indian Goddesses, and Long Way North, a kid's animation, will screen at Casula Powerhouse in Sydney's south west. Audiences on Sydney's North Shore will have 26 feature and documentary screenings to choose from on their doorstep at Hayden Orpheum Picture Palace Cremorne.
BEYOND CINEMA
A new program of three FREE immersive experiences exploring cutting edge screen culture and new technologies, debuts across three Festival locations: the Festival Hub at Sydney's Lower Town Hall, the University of New South Wales and Carriageworks. The program expands the Sydney Film Festival experience presenting new ways of creating and experiencing film, art and storytelling through virtual reality, a 360-degree 3D cinema, and a four-sided video art installation.
Down the Rabbit Hole – Virtual Reality at the Hub (9-19 June) will screen nine virtual reality films, from four Australian and five international filmmakers. Programmed by Mathieu Ravier at the Lower Town Hall Festival Hub, nine unique VR films and the latest headsets on which to experience them – Facebook's new Oculus Rift and Samsung Gear VR – will have Festival audiences strolling along the streets of Havana, going on stage with the Sydney Dance Company, falling down the rabbit hole and into a Lewis Carrol inspired music video, haunting an asylum, joining an outback rodeo, and much more, for FREE.
A VR panel dealing with immersive storytelling hosted by writer Mike Jones, and a selection of VR filmmakers who have works screening at The Hub, will push the boundaries of film vs. visual art in Panel Discussion: Driving Down The VR Rabbit Hole.
The Festival's second immersive experience is co-presented with the University of New South Wales at the University's 360-degree 3D world leading iCinema (8 – 18 June).  Festival goers will be the first to see two interactive experimental films: Deluge, dealing with devastating Cyclone Yasi (Queensland 2011), and Nebula, a dream work exploring relationships between the human and natural worlds; created by Dennis Del Favero, celebrated Australian playwright Stephen Sewell, and others.
The final experience is presented in association with Carriageworks (9 June – 17 July) and Adelaide Film Festival and is a four-sided video installation entitled: HOSSEIN VALAMANESH: CHAR SOO that places viewers at the intersection of an Iranian bazaar to contemplate movement, human interaction and the passing of time.
THE HUB
The Festival Hub returns to Sydney's Town Hall for a fourth year, ever expanded, evolved and surprising. Open to the public all nights, and select days from 9-19 June, The Hub is a multi-disciplinary pop up complete with a contemporary screen-based gallery, a sophisticated bar, a designer lounge, and is now a home for the Festival's extraordinary virtual reality film collection.
The chic Herman Miller Lounge returns brighter and more sophisticated than ever.  Premiering some fantastic new Herman Miller furniture, including the first presentation in the southern hemisphere of the Carafe Table by Australian designer Charles Wilson, as well as re-released classics including Nelson Bubble Lamps and Daybeds – designed by George Nelson in the '50s; the Chadwick Modular seating showstopper by Don Chadwick, of Aeron office chair fame; Public Office landscape by Yves Behar's Fuse Project; Eames Rockers; and much more.
Sydney Contemporary also returns to the Hub for the second year with an exciting new exhibition, SYDNEY CONTEMPORARY: AUSTRALIA IN FOCUS. 13 Australian artists feature in this free video art exhibition exploring the different ways in which moving image techniques, such as super-slow motion, can be adopted and adapted by visual artists. Foxtel Movies Film Screen Interactive Photobooth will be in action for Festival snaps, and Program Gurus will be on hand to consult on Festival films and activities.
The Hub is also a Festival party space, with free entry and open to all. Curated by Mathieu Ravier parties include: Strike a Pose Silent Disco(Friday 10 June, 9:00pm), following the screening of Strike a Pose, a film about Madonna's Blond Ambition tour dancers who became '90s poster boys for gay rights; the Cuban-themed Viva Cuba Party (Friday 17 June, 9:00pm), complete with live Afro-Cuban beats, following the premiere ofViva a film about a troubled Cuban drag queen; and Sing Street 1985 School Disco (Saturday 18 June, 9:00pm), following the premiere of the Irish musical comedy set in '80s Dublin, complete with stone-washed denim, and a soundtrack to match.
TALKS
The Hub returns a vast array of FREE talks, panel discussions and events, traversing a huge range of topics. Together with Vivid Ideas, part of the world's largest festival of light, music and ideas, Vivid Sydney, Sydney Film Festival presents seven talks and panels. Oscar winning filmmaker- actorMel Gibson, will discuss his role in the Cannes selected film Blood Father and his latest directorial offering Hacksaw Ridge (In Conversation With Mel Gibson). Academy Award winning Sharmeen Obaid-Chinoy shares her experiences as a woman making films in Pakistan, following the screening of her feature A Journey of A Thousand Miles (Meet The Film Maker: Sharmeen Obaid-Chinoy) hosted by Macquarie University's Kathryn Millard.
Following a screening of her film A Flickering Truth, Pietra Brettkelly joins the National Film and Sound Archive's Gayle Lake and Golden Age'sKate Jinx to examine the cultural and heritage value of film in the discussion: Are Films Really Worth Keeping? And after a screening of the newly restored chilling thriller The Boys, 20 years since it first screened at the Festival, the creative team reunites to discuss the film and its impact on their careers (The Boys Reunion).
Sydney Film Festival's animation programmer Malcolm Turner gives an overview of the indie and alternative animation scene in Not So Black And White. And renowned film critic and guest programmer Tony Rayns, interprets the Korean indie cinema scene in Korea on the Verge: Social Faultlines in Korean Cinema.
AFTRS Black Talk comes to The Hub with AFTRS Black Talk – A Double Bill: Indigeneity And Australian Screen. The first showcases leading creative voices: producers David Jowsey, Kylie du Fresne and Ned Lander; the second features leading Indigenous auteurs and filmmakers Ivan Sen, Sterlin Harjo and Dylan River.
The Ian McPherson Memorial Lecture returns with the roles reversed. Marking the 50th anniversary of his appointment in 1966 to the directorship of Sydney Film Festival, David Stratton himself will be the subject of a discussion around the changing face of film festivals, film watching, and film with veteran producer and Screen Australia board member Al Clark (The Adventures of Priscilla, Queen of the Desert, Chopper;Siam Sunset) as the interviewer. FREE on Saturday 11 June 5pm at the Art Gallery of NSW.
Also, FREE public Meet the Filmmaker talks return to the Apple Store Sydney. Australian filmmaker Ivan Sen and producer David Jowsey(Goldstone); New Zealand's Lee Tamahori director of Mahana, together with stars Temuera Morrison and Akuhata Keefe, Academy Award-winning American filmmaker Morgan Neville (The Music of Strangers), and English filmmaker Peter Middleton (Notes on Blindness) are among the line-up who will discuss their latest projects and answer questions.