By Celeste Hawkins
'Things of use and beauty need not fear time' is Nicola Bartlett's motto for the shop, The Silver Compacq. Situated in Belgrave at the foothills of the Yarra Ranges, this delightful little vintage store has been happily serving inquisitive customers for four and a half years. "My family background is English and I grew up being surrounded by antiques and clothes", Nicola explains, and looking around the shop, you can see that personal appreciation. "When people wander in here, they are looking for anything that appeals to them, that takes them back to a happy time…they look for nostalgia."
I wrongly assumed that Nicola was an obsessive collector and she stood me corrected saying that she was an admirer of 'beautiful things'. Of course, I realised through our conversing that this little shop of unique and beautiful artifacts had a purpose as well as a story behind its inception.
As is explained in writing on her door: The name 'The Silver Compacq' is a play on the word 'compacting'. Compacting is a movement in the world where people only buy medication, food, underwear and stationery new, everything else is bartered for or bought second hand.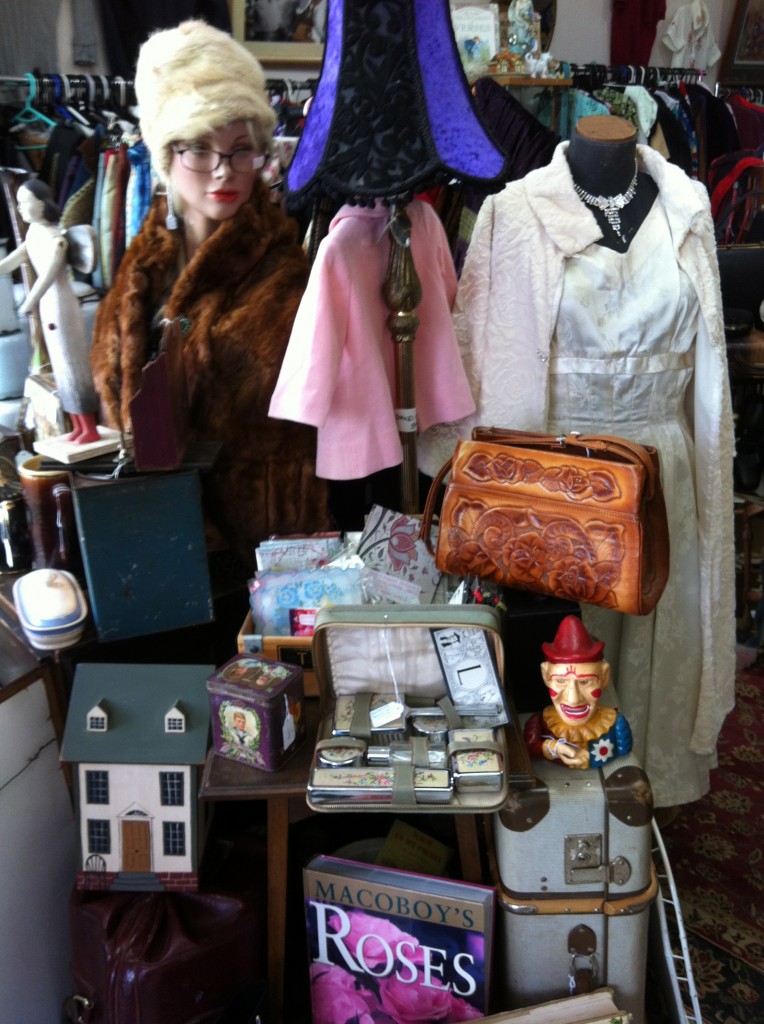 "I think this shop works in this environment because there are a lot of artists and craftspeople in the area that are interested in recycling as opposed to buying new things made cheaply. They come in here looking for something unique and old things made in Europe, Australia or New Zealand are of great quality."
Nicola says that she tries to make it affordable for people and she would like to see more creative input from the public. " I like the idea of people making new clothes from recycled ones or recreating jewelery out of old bits and pieces".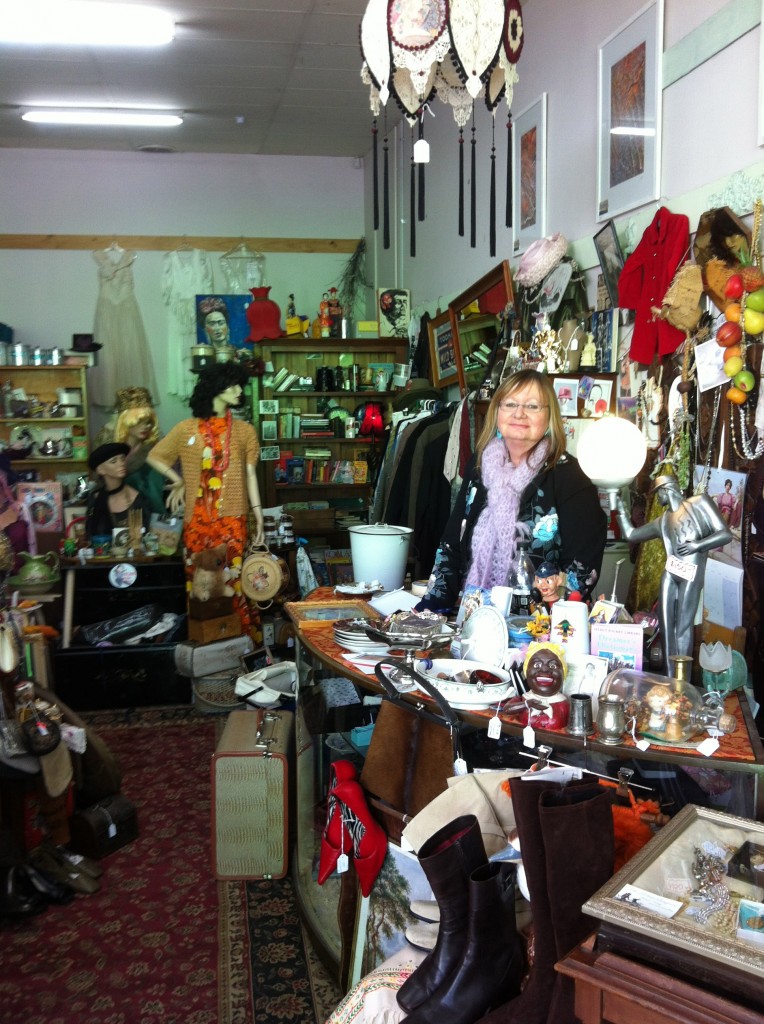 The Silver Compacq can be found at: Shop 19 Main Street Belgrave, Victoria.
0406 930 377