Hi Everyone,
I cannot express how excited I am that I have finally posted my first class on Skillshare! Yay!
Ermmm…Oh My God What Have I done!!!
You know that feeling? That feeling when you've completed a project and as as excited as you feel at the time- other emotions include but aren't limited to: elation, exhaustion and a bit of fear thrown in!  The endless tweaking! Will it ever be perfect? Despite it all-I love teaching and I love writing so I've created this neat little class for beginner writers called: Easy Ways to Get Writing Now.  It's also aimed at writers who have had a rather long hiatus and just need a refresh on some basics to get them back to it.
UPDATE: If you click on this free referral link you can view this class for free for a limited time (until the end of March) and Skillshare will not ask for CC details. And when you visit-I would love you to take a little time to write a review of my class!
If you sign up using the link below to join as a premium member-you can have access to every single class on Skillshare and you also get your first month free. Incase you haven't heard, Skillshare is an amazing platform where you can learn almost anything. It's a step by step bite size tutorial-broken down into small classes and runs for 16 minutes.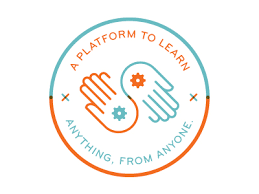 Here's that premium member referral link right here: 
Obviously- it's great for me if you sign up from my referral link and decide to join within 1 month as I receive $10 for your referral. Even if you don't decide to become a premium member-the view would be much appreciated! Over the past 5 years, this blog has been a labor of love and it still is!
My journey has been a very slow going process and I have been extremely patient! Honestly, I have wanted to give up at times. Thankfully though, that was a period about 2 years ago (when two of my closest friends talked me out of it). There comes a point after years and years of churning out content that you feel you would like some financial reward for your efforts-and that time has come. To be fair, I didn't really know how I was going to make money from this back then-it wasn't even on the agenda!
I myself am a member of Skillshare and always check in if I want to brush up on some skills. It's the way of the future in many respects. Can people really afford to do multiple degrees and forever have crippling student debt when there are all these amazing teachers who are ready and willing to teach new skills?
Thanks for following me on my journey!
Celeste
You can also follow me on my new Facebook page here:  where I will post monthly updates
Or subscribe to my newsletter 🙂