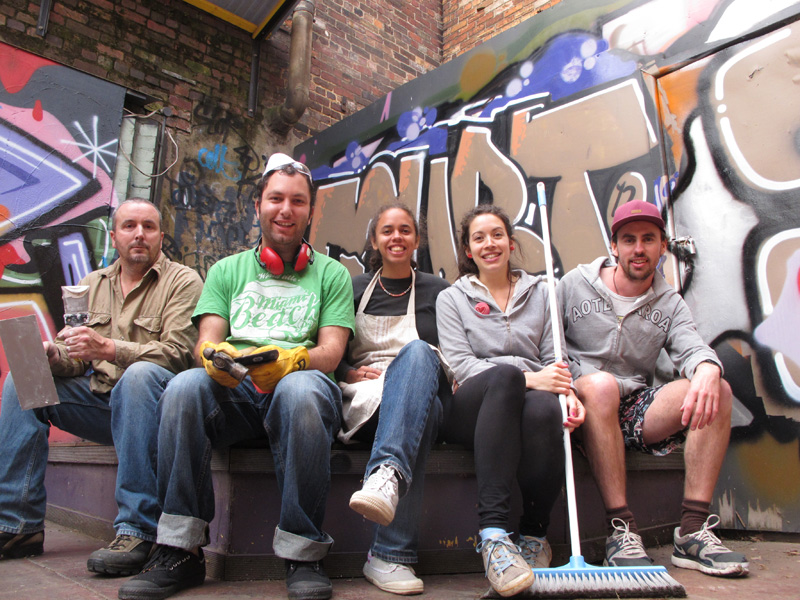 Ever since my discovery of  the Pop-up shop phenomena, it has had me intrigued. Strolling through the city, I have stumbled upon clothing and beauty product shops, small galleries and more recently, a cafe in an unlikely alley way! Colour Box Studio is a new ARI in Footscray that will operate for the next 12 months as a multifuntional pop up art space.  I look forward to paying a vist. It sounds like a very vibrant space to be apart of and has a lot of passionate people involved with its inception. You can find out more about the initative on their facebook page here:
Please read below for more information on the November the 7th Launch of the Pop-Up Shop.
Situated in Melbourne's West, Colour Box Studio is an Artist Run Space with a difference. On Wednesday 7 November, Colour Box Studio will LAUNCH its first initiative – a month-long POP-UP SHOP showcasing and selling the creations of talented artists, designers and craft makers in Melbourne.
Artists, designers and craft makers such as:
• Pacific Womens Weaving Circle (PWWC) – Pasifika style bling bling • New Model Beauty Queen – ethically produced ladies fashion • Milk & Cookies – illustration prints & calendars • Able & Game – humorous designer greeting cards
• Wood Be Good ~ sustainable wooden toys • Aacute – designer jewellery & soy candles
The POP-UP SHOP LAUNCH will also offer:
• Lucky Door & Raffle Prizes • Performace by Grace Vanilau • Meet & Greet with the artists • Star Weaving workshops for the "1 Million Stars to End Violence" Project
After the 7 November launch, the POP-UP SHOP will be open 8 November – 5 December.
WORKSHOPS: Stay tuned for a series of workshops run throughout the month at Colour Box Studio. Get skilled up in art, design & craft, and make your own Christmas gifts!
POP UP RESIDENCY Stéphanie Kabanyana, Adornment Designer & Maker from AK•ADORNMENTS (www.akadornments.com) will be our artist in residence for the month and onsite Mondays & Tuesdays 10am-6pm.
SPECIAL 'OPEN STUDIOS' WEEKEND Colour Box Studio will feature in Maribyrnong Council's Open Studios Program on Saturday 24th and Sunday 25th November (Artists will be running workshops throughout the weekend).
As the newest Artist Run Initiative in Melbourne, Colour Box Studio will
distinguish itself by its primary goal: to support and promote other independent
artists in Melbourne.
COLOUR BOX STUDIO POP-UP SHOP 8 November – 5 December 2012 Colour Box Studio 236 Nicholson Street, Footscray Victoria Australia 3011 http://www.facebook.com/colourboxstudio Shop open 6 days – check web for details
Media Contact
Amie Batalibasi (Colour Box Studio Director) colourboxcrew@gmail.com 0434 957 313