By Celeste Hawkins
Clearly, I have to devote more time and space to all the amazing happenings occurring in NSW and Victoria.
As the weather gets warmer, well at least in Sydney (not so much here in Melb's currently) , we can stretch our limbs and come out of our cocoons into the artworld wilderness.
Artist in residence programs, sculpture Beinnale's, exclusive one night only exhibitions-add these to your repertoire!
Let's keep supporting the arts by showing up.
And if you can't show up-rave, tweet and shout about it to someone…
x
What's on…Melbourne
Join Red Cross in celebrating multiculturalism through stories, music and conversation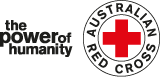 Red Cross is inviting members of the public to attend a free event in Melbourne next week to celebrate the immense contributions made to Australian life by refugees. An evening of stories, music and conversation, the 2015 Matija Barisic Oration will be held at the State Library of Victoria in Melbourne on Thursday 24 September.
Event host Julie McCrossin will lead a lively and interactive discussion highlighting the contribution refugees are making to our community and celebrating life in a diverse and multicultural society.
Panelists include Abdi Aden, who as a teenager fled the civil war in Somalia and is now a youth worker and successful motivational speaker in Melbourne; Mariam Issa, founder of a not-for-profit organisation supporting and empowering women; and Najaf Mazari, founder of an organisation which raises funds to improve health services and educational resources for people in his native Afghanistan. Sudanese singer Ajak Kwai will also share her own stories during the evening through her music.
"This event is an opportunity to showcase the significant contributions to Australian multicultural society that have been made by these inspiring individuals," says Penny Harrison, Australian Red Cross Executive Director, Victoria.
"This year we have three talented writers, who have published personal stories of leaving their home countries to seek safety and asylum. They each have very different backgrounds, they journeyed here via different routes, and will generously share their personal experiences and how they adjusted to life in their new country."
The Matija Barisic Oration is an annual event dedicated to the memory of Red Cross staff member Matija Barisic and her work with Australian Red Cross and Victoria's refugee and immigrant communities. In her twelve years of service, Matija showed outstanding commitment, dedication to the people she worked with as well as the wider community. In 2009, Matija was awarded a Multicultural Victoria Award for Excellence.
Tickets for Thursday's event are free but places must be secured by registering attendance online. Further details on the event and how to register can be seen at www.redcross.org.au/2015-matija-barisic-oration.aspx
Event details:
Date: Thursday 24 September, 2015 Time: 6pm-8pm
Venue: State Library of Victoria, Theatrette, Entry 3, La Trobe Street, Melbourne
Light refreshments will be also served.
A Sanctuary in the City for Carers Week
6-16th of October
Midday till 8pm
Southbank Spillway (southside of Yarra River)
Ph-9658 9658 for more information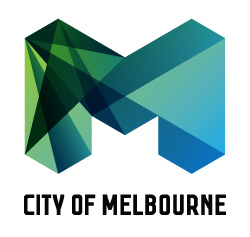 An arts project in Southbank will provide an intimate space for Melburnians to slow down and reflect during Carers Week.
Commissioned by the City of Melbourne, artist Jodee Mundy collaborated with twenty primary carers and a team of artists to produce The Carers Project: A Sanctuary in the City. The carers stories, derived through a series of workshops, daily diary entries, drawings, film making, sound recordings and conversations, inform an immersive art installation.
The work invites audiences to enter a bespoke dome on the Southbank Spillway and watch a three-minute film that casts a gaze to the streets of Melbourne, reflecting on what it means to care for ourselves and others.
Chair of Arts Councillor Rohan Leppert said this work is an insightful look at the work of carers in the community.
"The city is a busy place and we often forget to slow down and take notice of ourselves and the people around us, this project encourages us to do just this," Cr Leppert said.
Artist in Residency Program
A new twelve week artist in residency program is launching at Woods Street Arts Space in Laverton from Friday 25 September.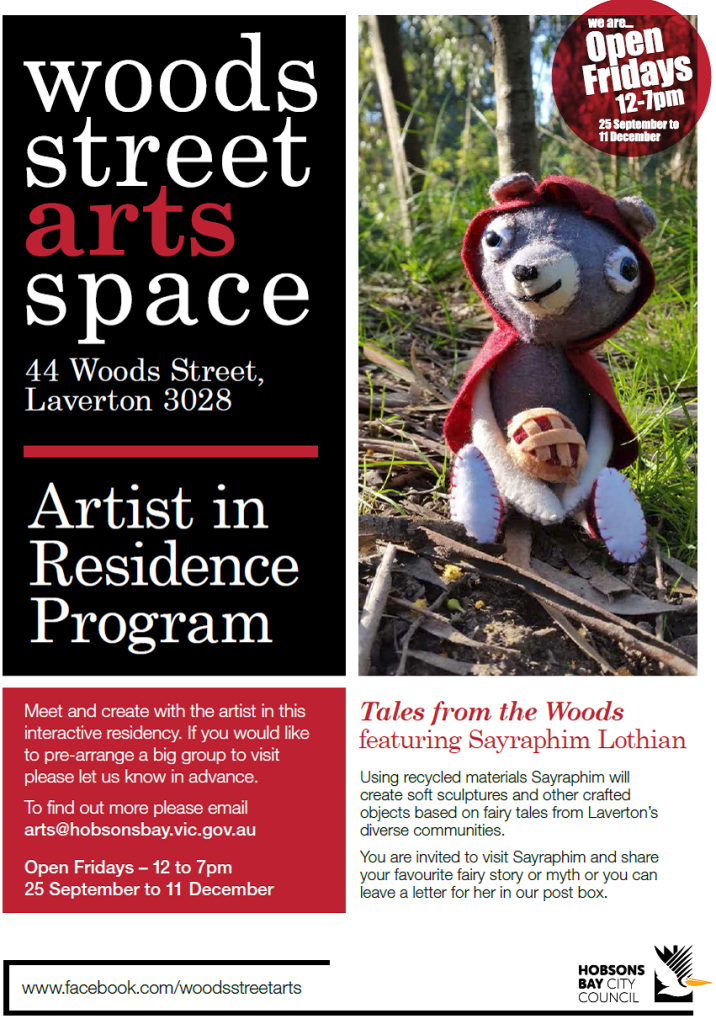 The space will be open for the public to drop in and see the artist working and there will be opportunities for the public to create with and alongside the artist and for guests artists to also feature in this new program.
The first residency will feature artist Sayraphim Lothian and is titled Tales from the Wood. It aims to engage with the local community through the use of fairy tales of many cultures.
Sayraphim will research cultures that are represented around Woods Street and speak to local businesses and groups to find fairy tales familiar to the various communities represented in the area. Then she will create soft sculptures and other crafted objects based on characters, locations, significant items or the stories themselves. The made items will be hung in the front window at Woods Street with associated signage, making the residency visible throughout the twelve week period. There is also potential for some of the made items to be installed in the reserve.
Visitors are invited to engage with the residency by visiting the artist when she's in the space on Friday afternoons and sharing favourite fariy tales or myths with her by telling her, writing down the name or the story, slipping the story under the door of the space or posting it to the artist via Woods Street Art Space.
School and community groups welcome. If you would like to pre-arrange a large group to visit, please let us know in advance
Announcements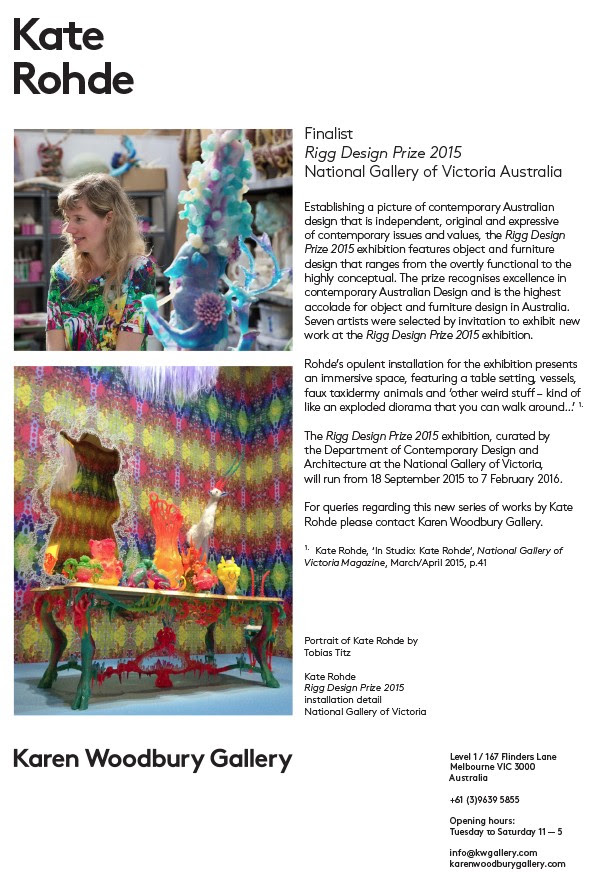 LORNE SCULPTURE BIENNALE 2016 ARTISTS ANNOUNCED
Josh Muir, Mark Douglass, Georgina Humphries, Aaron Robinson and Jenny Crompton are among the impressive line-up of talented artists announced to showcase their works at the fifth-bi annual Lorne Sculpture Biennale next year.
Returning to the famous Lorne foreshore in March 2016, the Lorne Sculpture Biennale is Victoria's largest and most unique collection of innovative sculpture in all its form in Australia.
Over 100 renowned Australian artists will be showcased at next year's Biennale, with the festival opening on Saturday 12 March, 2016.
Festival Curator, Julie Collins, says the event organisers continue to be astounded by the breadth and beauty of the sculpture submitted each year.

Open Studios over three weekends!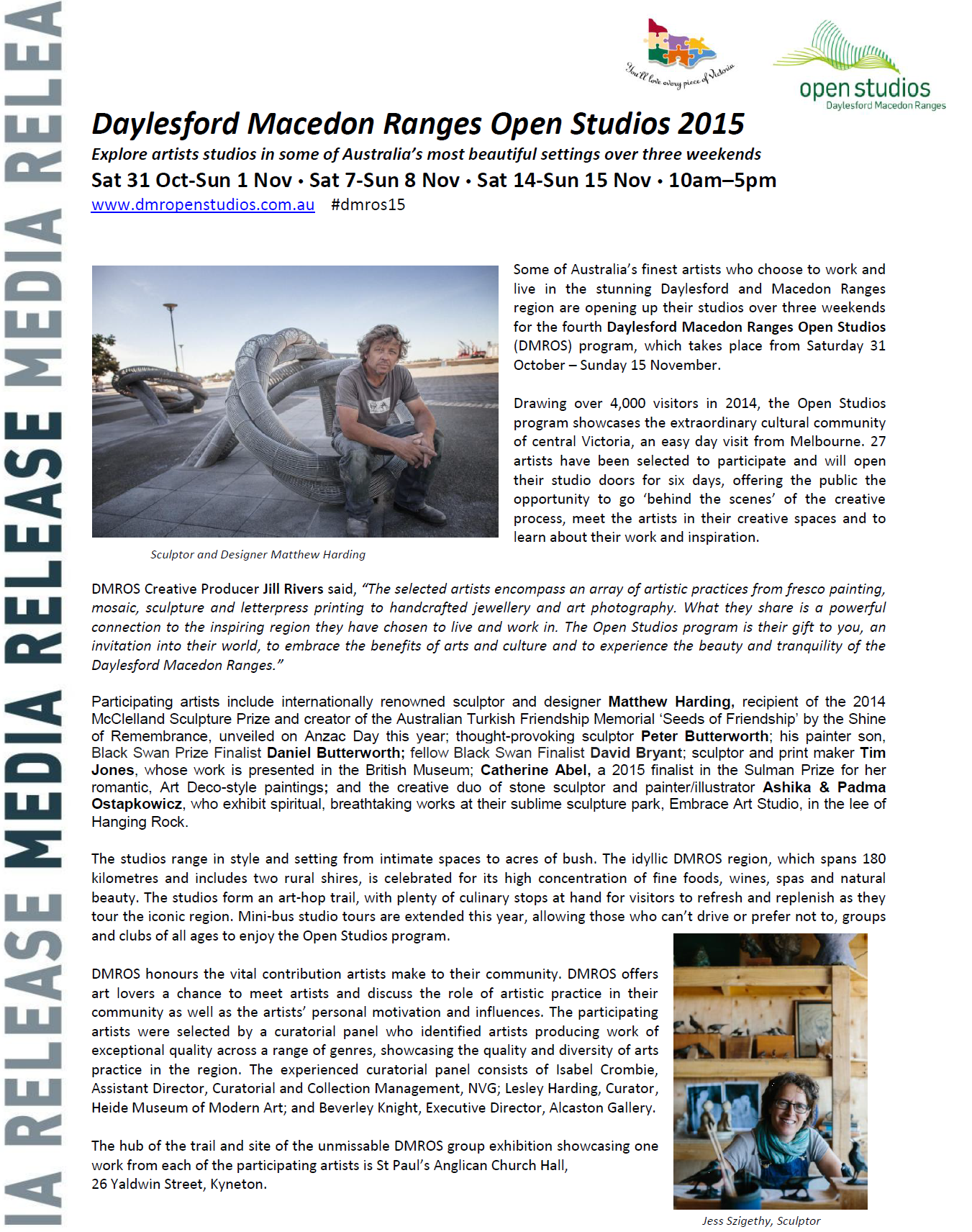 Art News Sydney
MUSE CLINIC DARLINGHURST
Two of the biggest names emerging in the world of thought-provoking street art – Alex Face and Bon, represented by renowned street art collective Souled Out Studios – are heading to Australia for an exclusive one night only exhibition at luxe gallery Muse in Darlinghurst on Wednesday October 7.
Visiting Australia to create a large-scale graffiti installation for the highly anticipated Perth opening of David Thompson's restaurant institution Long Chim, the exhibition will be their first and only Australian show, allowing collectors to obtain works by the globally in-demand artists.
Taking mixed media arts to the next level, the duo interpret their ideas into three dimensional characters, translating them into highly sought after works on canvas, paper, metal and wood.
With their works being snapped up at fast selling exhibitions all over Europe and Asia, the Sydney exhibition will offer an exclusive opportunity to access original works by the two prolific street artists, and will also see them collaborate, creating select graffiti installations at Muse both before and during the exhibition, as well as at select places around Sydney.
A full-scale show demonstrating their skills on all the mediums they work so well with including life size installations, oil paintings, etchings, sculptures and automations, there will be an array of exclusive never-before-seen works developed exclusively for the event with prices varying from as little as $500 up to $5,000 for original works.
A testament to their global appeal, Alex Face and Bon's dedicated London show in 2013 was a run away success, selling out on the first night and receiving glowing reviews from prestigious publications including the Financial Times along others. This show is not to be missed.
Muse are currently accepting expressions of interest from collectors wishing to receive the not to be missed exclusive pre-sale. All enquiries should be sent to hello@museclinic.com.au
Alex Face and Bon will debut at Muse on October 7 with the exhibition available for viewing throughout October.
Phone 02 8383 8885 or visit www.museclinic.co
ABOUT ALEX FACE:
Real name Patcharapol Tangruen, Alex Face is a representation of the aged, disillusioned child's face wearing animal costumes that translates across his art. An artist with a social conscience, with a signature a quizzical baby who looks wise beyond his years, with a third eye to create the spirit that can see what we cannot.
His career has been gaining a large amount of moment after his 2103 Souled Out Studios tour around Europe, where he painted all over, including various outdoor and indoor collaborations with Norwegian star Martin Whatson. With solo shows in London and Paris and a European adventure scheduled for early next year, he is fast becoming a favourite for collectors of street art.
ABOUT BON:
After joining Souled Out Studios in 2007, Bon's name in the art world has sored, garnering a reputation as one of Asia's most prolific street artists. Renowned for his ability to translate street art into incredibly detailed and vibrant gallery paintings, sculptures and installations, setting him apart from other street artists, Bon has a dedicated fan-base and has coated the streets all across the world with street art legends such as Inkie, The London Police and Mau Mau.
ALICE MOORE
DIRECTOR
ÉLYSÉE COLLECTIVE
SUITE 19 . 13-29 NICHOLS STREET
SURRY HILLS NSW 2010
P . 02 9331 2455
M . 0402 693 366
W . ELYSEECOLLECTIVE.COM.AU
A New website for Artspace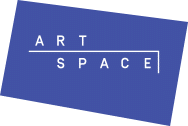 Check it out here at artspace.org.au
New sculptural exhibition explores our ancient connection with earth and nature
Love.Honour.Cherish is a new emotionally-charged, nature-based sculptural exhibition by emerging contemporary sculptural basket maker, Catriona Pollard, which explores the connection and relationship we have with our environment and the beauty it shares with us.
Running from 7 – 19 October at Gallery Lane Cove, the exhibition explores the concept of holding sacred our link to forests, bushland and trees as our ancestry is so closely connected to the earth and the vines, leaves and plants that grow from it.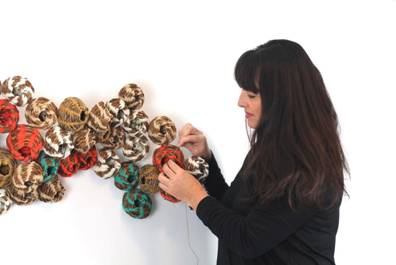 Love.Honour.Cherish is a collection of beautifully woven pieces that honour and worship the earth beneath our feet and the new growth that can emerge from it.
Using only found or gifted organic material, Ms Pollard harvests plant material and salvages garden 'waste' to weave beautiful sculptural baskets and vessels. Her work contains nothing but the organic fibre – she uses no glue or synthetic dyes, and most don't even use anything to bind it together, such as thread or wire.
Commenting on her exhibition, Ms Pollard explains, "This collection is about seeing the extraordinary in everyday moments. For me, it's about being still, and letting the beauty emerge."
"I've really wanted to use the materials to tell my stories and they represent every facet of me. I wanted to use nature as a way to connect with people that goes beyond physical beauty, but really touches them in a personal and profound way."
This exhibition explores connection with nature and the juxtaposition of society's current disconnection with it. "Walking down the street with your only view being the piece of glass in your hand checking Facebook, means that you're missing the moments in time that nature gifts us; a beautiful sunset, the sun through the trees or leaf drifting by in the breeze."
Ms Pollard first picked up vine to weave only a few years ago and since then she has steadily matured as an artist with a strong vision and story. Her artwork has been described as emotionally-authentic, uniquely contemporary, raw and visually stunning.
As an emerging artist, this is her first solo exhibition and she has been shortlisted as Emerging Artist of the Year Craft NSW (2014), finalist North Sydney Art Prize (2013-2015) and Mosman Art Gallery 2088 (2011-2015).
Growing up in country NSW with summers at the beach and every other school holidays camping and walking through National Parks with her family, Ms Pollard has a deep connection with the natural world around her.
"As I walk through the bush tracks around Sydney Harbour inspiration presents itself. I see a fallen tree with the roots exposed and an idea for a sculpture is illuminated. Or as I wade through the rock pools at Balmoral, the shape of the water against the rocks becomes an idea for a sculpture."
"Weaving using organic material is about listening to what it wants to be. I may have an idea about what I'm going to create. And then I'll pick up the material and start the sculpture and the material decides what it wants to become."
"My work adds a contemporary layer to the ancient art form of weaving, which is often dismissed as functional craft. My work forces the viewer to review their assumptions about craft and its potential in art," said Ms Pollard.
For more information on Catriona Pollard work visit www.theartofweaving.com.au