By Celeste Hawkins
Star Wars, Art Walks, Networking and Collaborations…just a corner of the curious artworld of Melbourne for you to explore!
AS IF: 40 years and beyond – Celebrating the Women's Art Register
In 2015, the Women's Art Register, a dynamic slide library holding over 20,000 images and representing over 5000 artists, celebrates 40 years of persisting and insisting that women's art matters. To honour this remarkable achievement, the Women's Art Register will host a curated mini-festival of women's artmaking, showcasing a dazzling array of women's artistic contributions to the cultural landscape.
This one-off program is bold, diverse and exciting. Enmeshing the old and new, here and there, now and then the project responds to the notion of AS IF (as if we'd still be here, I will continue to make art as if it is vital). The series of events, zig-zagging across the City of Melbourne and the City of Yarra, will include up to 100 emerging artists, mid-career artists and established artists who work in 2D and 3D forms. Printmakers; drawers, craft-artists, painters, sculptors and other artmakers will be present at this celebratory artistic table to produce a spectacular display of women's artistic skills, including artistic women who are newly settled in Melbourne and younger women, who are interested in what their artistic feminist predecessors were making. The program engages and re-engages artist and audience, actively presenting a re-envisaging of Melbourne's cultural life by women artists.
http://womensartregister40years.info/
AS IF: Public Art Walks – with Gina Kalabishis
Sunday 11th October 11am-1pm
Start at: Queen Victoria Market, Therry Street, Melbourne
BYO – MYKI (some walks will involve tram travel) and umbrella etc. if rain is forecast.
Free
Starting at the Queen Victoria market at Wind Contrivance by Pauline Fraser, Gina Kalabishis will lead a walk around some of her favourite women's public art, including Island Wave by Lisa Young and Heavy Metal Jam Session by Louise Paramor. Winding her way from the market down through the docklands, Gina will stop at works by Emily Floyd and Mikala Dwyer and finish the walk at Virginia King's Reed Vessel. Gina's walk and talk is informed by conversations with a number of the artists who created the sculptures and installations she will visit.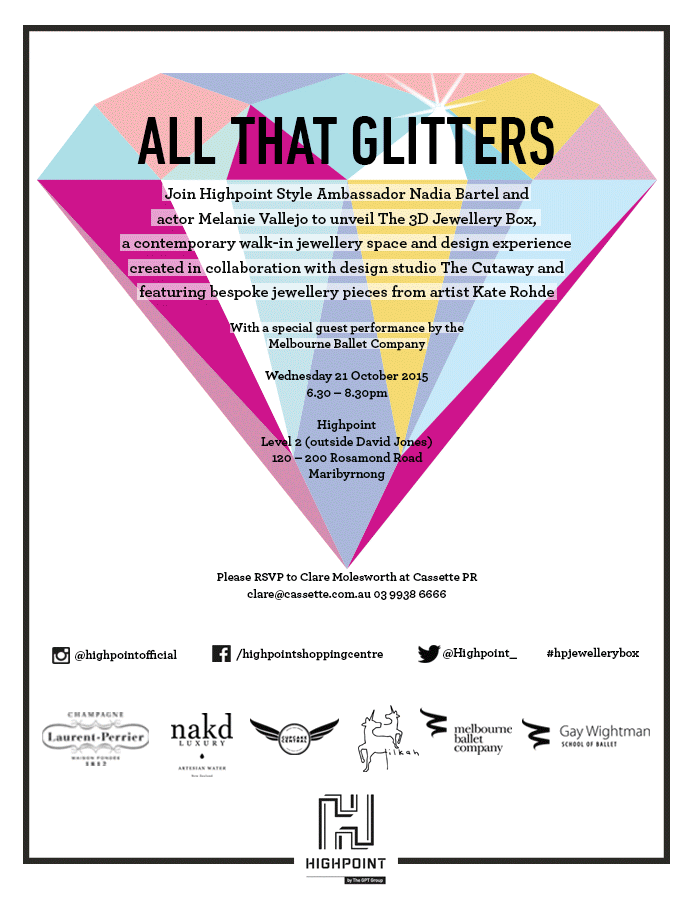 STAR -WARS POP UP AT EMPORIUM MELBOURNE
Showcasing the Limited Royal Selangor Star Wars Collection
Fans…be prepared to get a photo taken with the immortalized Han Solo on Level 1 Emporium Melbourne!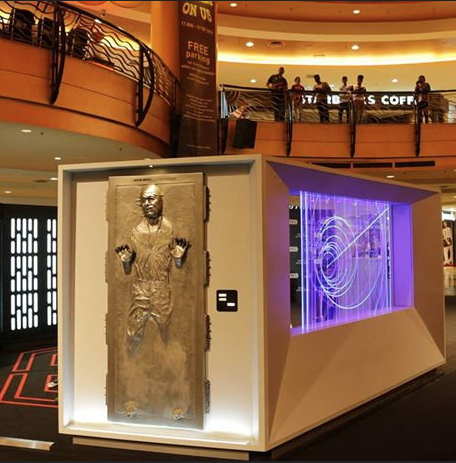 While the release of the new Star Wars movie is still a few months away, it doesn't mean you need to repress your love for Star Wars till then.
From 19th October:
A Star Wars Pop-up will be in Emporium Melbourne for 2 weeks
From: Monday 19th of October 2015 To Sunday 1st of November 2015

You can now OWN your favourite Star Wars character figurines
Royal Selangor has teamed up with The Walt Disney Company Southeast Asia to launch a collection that commemorates STAR WARS. The Star Wars collection's lineup consists of Limited Edition 8-inch figurines of Darth Vader, Han Solo and Princess Leia. Complementing them are smaller 4-inch figurines of Yoda, the Stormtrooper and Boba Fett. Accompanying the figurines is a diorama which captures the rancor monster in his pit rearing to attack Luke Skywalker – a classic scene from Return of the Jedi! Other collectibles in this Star Wars collection include a pair of Stormtrooper and Boba Fett tumblers, Darth Vader and C-3PO mugs, Millennium Falcon and snowspeeder shaped USB flash drives, a Death Star trinket box and cufflinks. In short, a candy shop collection for any Star Wars fan! (Available in Royal Selangor Emporium Melbourne)
DUALITY: AN ART EXPERIMENT
23 – 24 OCTOBER
OPENING NIGHT EVENT: FRIDAY 23rd OCTOBER, 7:30–11:00pm. 
LOCATION
No Vacancy Gallery QV
34 – 40 Jane Bell Lane,
Melbourne, 3000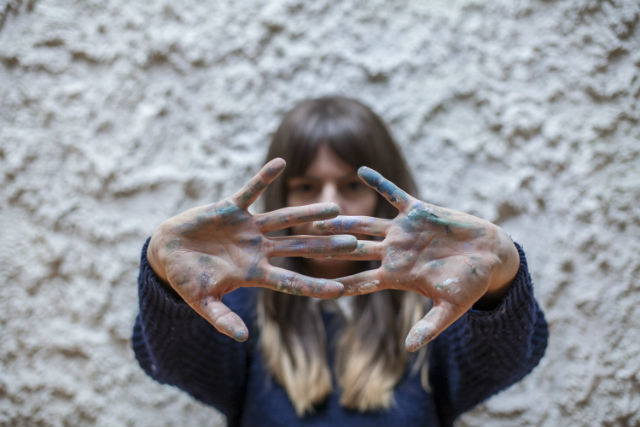 Jamie Lee O'Shea
ARTIST TALK: SATURDAY 24th OCTOBER
Duality is an art experiment that binds a passage of words into two different narratives.
Art, music and literature can have an intrinsic influence on how we see the world. Individuals hear music and see art differently. Based on our emotions, experiences and individuality, the narrative can be propelled into different directions. A writer can explore sadness, rootlessness or loss which could in turn inspire a visual artist to see hope, desire or beauty.
With the intent to explore this concept further, Shannyn Higgins invited fifty Melbourne-based emerging and established artists to contribute to this exploration. Twenty-five writers, poets and songwriters shared a sentence, a lyric or a scribble from their note book. The words were then anonymously paired with a visual artist along with a blank archival rag sheet and seven days to bring tangibility to their words.
Words can elicit many emotions; Duality will set out to explore this sentiment.
THE WRITERS: Ali Barter, Anthony Carew, Ariela Jacobs, Ben Whiting, Bertie Blackman, Chris Flynn, D.A Calf, Gena Rose Bruce, Harrison Storm, HOWQUA, Jamie Vegter, Jessica Morris, Jessica Yu, Joel McKerrow, Leanne Clancey, Lior, Liz Stringer, Liza Dezdouli, Marieke Hardy, Ming-Zhu Hii, Nicholas Johnson, Peter Bakowski, Raina Angdias, Robbie Coleman, T.K Bollinger.
THE ARTISTS: Aida Sabic, Amy Howard, Andrea Innocent, A R I U M, Cam Scale, Eirian Chapman, Emma Leonard, Glenn Mossop, Heesco, I and the Others, Jamie Lee O'Shea, Jeremy Piert, Jess Racklyeft, John Mandich, Julia Trybala, Kashka Rae, Kate Gagliardi, Kennie, Lauren Nicholson, Lucy Lucy, Matthew Henry, Neil Cash, Rebecca Kereopa, Tom Civil, Unwell Bunny.