FOR THE CALENDAR…

CAT RABBIT
KEPT IN MIND
28 JULY ~ 07 AUGUST
Opening Friday 29 July, 6pmKept in Mind is a new solo exhibition from Melbourne textile artist Cat Rabbit. The show incorporates a series of installations drawing from memories, both precious and incidental, brought to life using soft sculpture and hand embroidery techniques. Cat employs her old faithful materials of felt and linen, along with new forays into hand quilting and printmaking to explore the idea of what is kept in mind, and how it is remembered over time.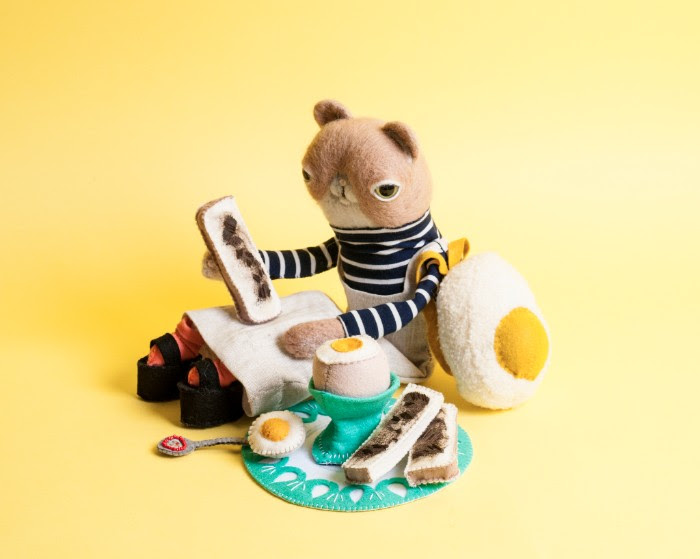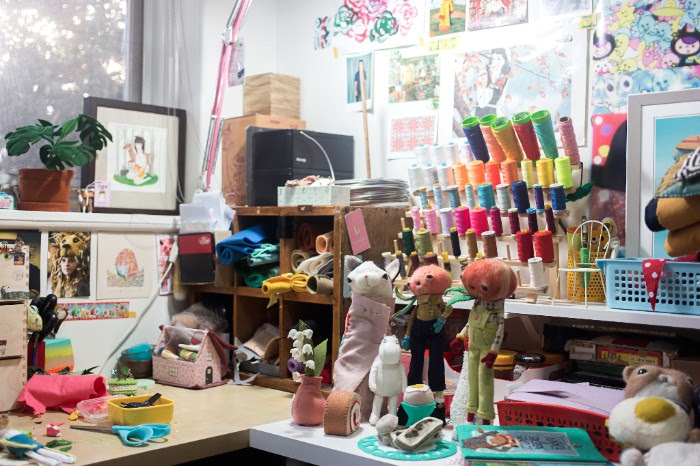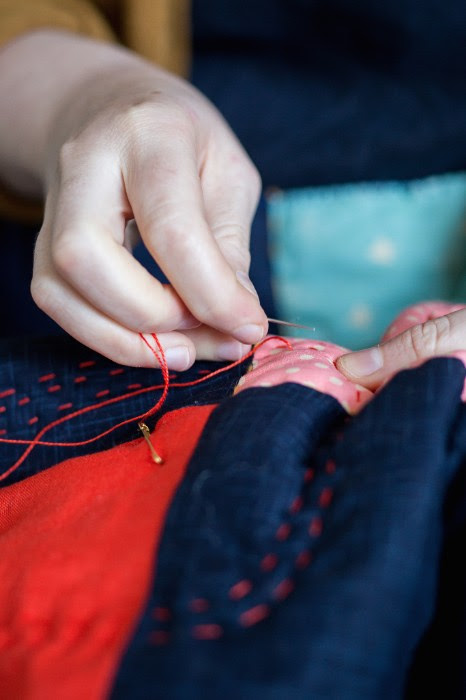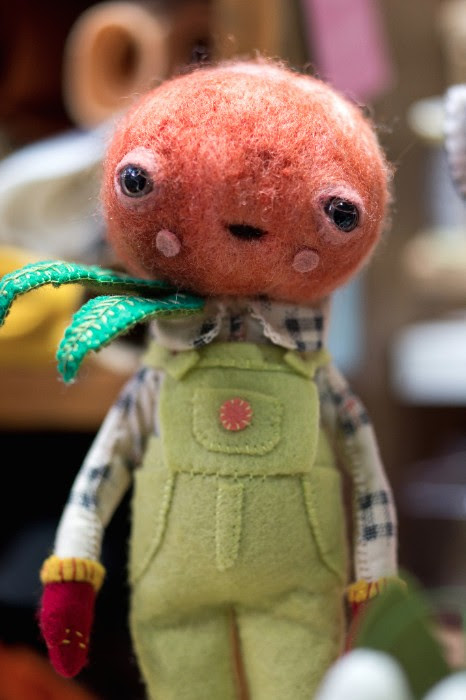 Photo Credit: Tatanja Ross

Tinning Street is open:
Thursday – Sunday
11 – 5pm
Enter via Ilhan Lane
On now:
30 June to 10 July, Cutting Nature by Akiko Nagino
14 to 24 July, Wonky curated by Sophia Cai and Caitlin Shearer

Bluethumb Presents – Icons Uncovered
9-10 JULY
OPENING NIGHT / SATURDAY 9TH JULY | 6PM
LOCATION / No Vacancy Gallery QV
Icons play a key role in the aesthetics of everyday life. Embedded within each is a myriad of memories and meaning, different to each viewer, but safe, nostalgic and familiar to all. The diverse artistic practice in this showcase has a range of cultural references including fashion, politics, entertainment, literature and our relationship with natural and urban environments. These thematic undercurrents are at times amusing and always provocative, challenging the current state of affairs by forcing us to reconsider our positions.
WHATS ON AT HEIDE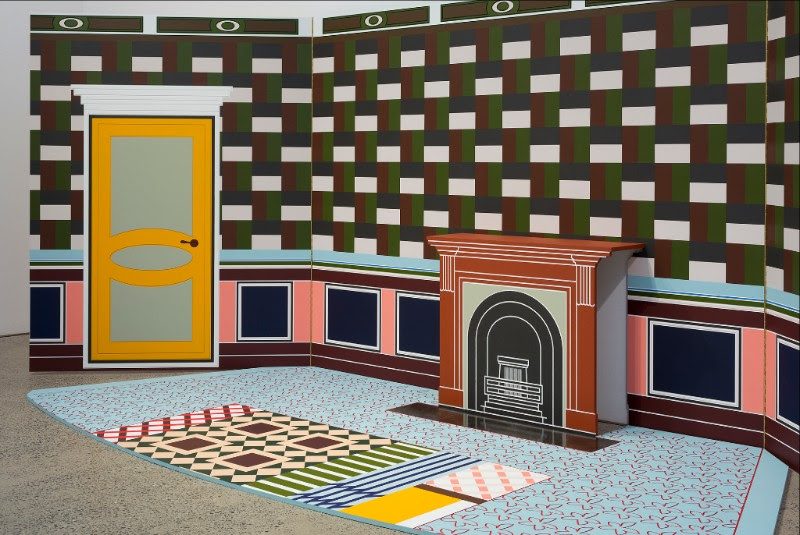 Esther Stewart: How to Decorate a Dump installation image 2016, Heide Museum of Modern Art, Photograph: Christian Capurro
EXHIBITIONS
NOW SHOWING:
Michelle Nikou: a e i o u (until 28 August 2016)
Artists at Leisure: Albert Tucker Photographs (until 11 September 2016)
Esther Stewart: How to Decorate a Dump (until 11 September 2016)
Sitelines: Natasha Johns-Messenger (until 25 September 2016)
Making History: The Angry Penguins (until 6 November 2016)
LATER IN THE YEAR:
Ground-breaking exhibition brings major body of O'Keeffe work to Australia for first time.
O'Keeffe, Preston and Cossington Smith: Making Modernism
12 October 2016 – 19 February 2017
EVENTS & PROGRAMS
BOOKINGS: heide.com.au or 03 9850 1500
Art Programs
ART TALK
SITELINES: NATASHA JOHNS-MESSENGER
Sunday 3 July, 2pm
Join artist Natasha Johns-Messenger and curator Linda Michael for a tour and discussion of the exhibition Sitelines: Natasha Johns-Messenger
FREE with admission
ART TALK
THE HOAXERS: STEWART AND McCAULEY
Saturday 23 July, 2pm
Join volunteer guide Bill Gillies for a tour of the exhibition Making History: The Angry Penguins with a focus on Ern Malley's lesser known creators, the poets Harold Stewart and James McCauley. The two young conservative Sydney poets who wrote the Ern Malley poems with the intention to lampoon Modernism, set in motion a chain of events they could hardly have predicted.
FREE with admission
ART TALK
REDS UNDER THE BEDS: AUSTRALIAN ARTISTS AND COMMUNISM IN THE 1940S
Sunday 31 July, 2pm
Sunday 21 August, 2pm
Join volunteer guide Gay Cuthbert for a tour of the exhibition Making History: The Angry Penguins with a focus on the role politics played in shaping the ideas and culture of Australia in the war years.
FREE with admission
ART TALK
NATASHA JOHNS-MESSENGER AND JAN VAN SCHAIK
Sunday 7 August, 2pm
Architect Jan Van Schaik and artist Natasha Johns-Messenger discuss the complex relationship between human beings and the spaces they inhabit.
FREE with admission
ART TALK
THE LANGUAGE OF THINGS
Sunday 14 August, 2pm
Art theorist Toby Juliff discusses the language if materials in contemporary sculpture as evoked by the work of Michelle Nikou. The title of Michelle Nikou's solo exhibition, a e i o u, makes reference to vowels as the building blocks of language, and is wittingly presented as a row of fried eggs cast in bronze. Nikou's use of materials links to the art traditions of Surrealism, Pop art and arte povera and shows how art can transform everyday items with unexpected significance.
FREE with admission
Kids and Family Programs
HEIDE DETECTIVE
Tuesday 28 June – Sunday 10 July
Take on the Heide Detective challenge by solving cryptic clues and following a map that will lead you around the exhibitions, gardens and buildings, or come on a musical adventure using our new Sculpture Sounds activity.
Architecture, Sculpture Park Detective FREE
Sitelines: Natasha Johns-Messenger FREE with admission
Making History: The Angry Penguins FREE with admission
Sculpture Sounds FREE music can be downloaded from the Heide website or on-site in our free wi-fi zone
Collect trails inside Heide III (the main entrance to the museum)
HEIDE ART BUBS
An interactive guided tour with activity stops for babies and toddlers through the exhibitions, gardens or sculpture park. Includes morning tea from Café Vue at Heide. Suitable for pre-school children, ages 0- 5. BYO smock.
SITELINES:NATASHA JOHNS-MESSENGER
Friday 22 July, 10–11.30am
Wednesday 17 August, 10–11.30am
Cost Adult $25, Member/Concession $20 (Children free)
SUNDAY ART CLUB
With a focus on traditional and contemporary approaches to art making, this workshop is held on the last Sunday of every month, and is led by practising artists and art education specialists.
BYO smock, snack and drink.
AMAZING ANIMATIONS
Sunday 31 July, 10am–1pm
Led by multi-disciplinary artist Michelle Mills, children will team up to write a script, sculpt a character and animate a movie inspired by the fantastical creatures that hide in Heide's gardens. Suitable for ages 6-12.
Animations made during the workshop will be available for viewing online.
Cost Child $33, Heide Member/Concession $28
DEADLY DRAWING
Sunday 28 August, 10am–1pm
Children will use ink, graphite and charcoal to explore line and tone by drawing from a still-life arrangement of skulls and bones in this deadly cool drawing class. Suitable for ages 6–12.
Cost Child $33, Heide Member/Concession $28
Feature Event
MASTER CASTER: WORKSHOP WITH MICHELLE NIKOU
Saturday 13 August, 10am -12pm and Sunday 14 August, 10am -1pm
In her exhibition a e i o u, artist Michelle Nikou draws on Surrealism in a reflective and productive way to transform mundane domestic objects and materials into sculptures of humour, poignancy and marvel.
In this two-day masterclass, children and accompanying adults will learn to make moulds and to cast into metal, transforming a hand-made sculpture into a lasting object, under the direct guidance of Michelle Nikou. This is a unique opportunity for child and adult to work together to create an original artwork.
Day One: After a private exhibition tour with Michelle, participants will discuss and develop their concepts into an original artwork, and prepare a mould ready for casting.
Day Two: Participants will cast their artwork, then refine their piece using metalworking tools. The finished work can then be displayed as a keepsake, or threaded on to leather to be worn.
Cost $125 per child–adult pair, Concession/Member $115
School Holiday programs
TAKE AIM
Thursday 30 June, 10am–12pm
Heide's famous Osage orange trees are native to North America where their wood has traditionally been used to make bows and arrows. In this fun workshop, children will make their own archery set and then participate in a competition to see who can shoot the furthest. Suitable for primary school children, ages 8–12.
Cost $33, Heide Member/Concession $28 (BYO smock)
PLASTIC FANTASTIC
Friday 1 July, 10am–12pm
Turn brightly coloured plastic trinkets, old toys, bottle tops and junk into 1980s-style necklaces and charm bracelets in this recycling workshop with a twist. Children will learn how to transform throw-away plastic objects into wearable artworks. Suitable for primary school children, ages 6–12.
Cost $33, Heide Member/Concession $28 (BYO smock)
MY HOUSE RULES
Tuesday 5 July, 10am–12pm
Drawing inspiration from the exhibition Esther Stewart: How to Decorate a Dump, children will create and decorate a cardboard box room with paint and collage for their favourite toy to live in. Suitable for primary school children, ages 5–8.
Cost Child $33, Heide Member/Concession $28 (BYO smock)
THE WORLD TURNED UPSIDE DOWN
Wednesday 6 July, 10am–1pm
Inspired by the exhibition Sitelines: Natasha Johns-Messenger, young creatives will explore one of the earliest uses of photography by making their own camera obscura. A simple scientific device used to capture an image of the world, the camera obscura focuses light to project an upside-down reflection of the world, which can then be traced to create accurate drawings.
Suitable for high school children, ages 11- 16.
Cost $33, Member/Concession $28 (BYO smock)
JUNIOR ANGRY PENGUINS
Thursday 7 July , 10am–12pm
In this workshop children will work individually to write, type and illustrate stories that will then be photocopied and collated to form a zine, a contemporary version of an experimental literary journal. Suitable for primary school children, ages 6–12.
Cost $33, Member/Concession $28 (BYO smock)
UP PERISCOPE!
Friday 8 July 10am–12pm
See the world differently in this workshop with artist Natasha Johns-Messenger. After being led through Sitelines by the artist, children will learn how to make and decorate a periscope before setting off to explore Heide's secret nooks and crannies. Suitable for primary school children, ages 6–12.
Cost $33, Member/Concession $28 (BYO smock)
Architecture and History programs
HISTORY TOUR
HEIDE PAST AND PRESENT
Saturday 2 July, 2pm
Saturday 16 July, 2pm
Saturday 6 August, 2pm
Discover Heide's fascinating history, from the early days when John and Sunday Reed first purchased the property, to its evolution into a museum of modern and contemporary art.
FREE with admission
ARCHITECTURE TOUR
HEIDE II – A GALLERY TO BE LIVED IN
Saturday 30 July, 2pm
Friday 12 August, 2pm
Saturday 20 August, 2pm
In 1963, the Reeds commissioned David McGlashan of McGlashan and Everist to build a home that had a sense of mystery and romance, and one that would house their growing art collection—a 'gallery to be lived in'. Join a volunteer guide and learn about the design and construction of the iconic modernist building now known as Heide II.
FREE with admission
HISTORY TOUR
HEIDE: THE MODERN LOVE STORY
Saturday 27 August, 2pm
Join volunteer guide Elle Hansen for a Heide history tour that will take you through the pages of Modern Love: The Lives of John and Sunday Reed, the double biography written by Heide curators Lesley Harding and Kendrah Morgan. John and Sunday Reed's unconventional life and marriage spanned a period of unprecedented creative development in Australia, saw the birth of Australian Modernism and supported the production of some of our most celebrated cultural achievements.
FREE with admission
Heide Museum of Modern Art
7 Templestowe Rd, Bulleen VIC 3105. Ph: (03) 9850 1500
Opening hours: Tuesday-Sunday and public holidays, 10am-5pm
SYDNEY
ARTSPACE


Arthouse Gallery is delighted to announce that we are now representing renowned Australian artist Katherine Hattam.
The ever-evolving practice of Melbourne based artist Katherine Hattam encompasses drawing, collage, printmaking and sculpture centred on the dialects of domesticity, family and self. Recurring motifs like chairs, teapots, scissors, pegs and hairbrushes form an inventory of objects that represents a complex constellation of relationships in which the autobiographical mingles with the symbolic. Mapping the world through her home, the artist creates a private iconography and psychological layering of memory via personally symbolic materials such as collaged excerpts of modernist textbooks from her late mother's collection and deconstructed Penguin classics. Hattam employs repetition as a tool for revelation, excavating the edifice of family, feminism, education, literature, psychoanalysis and the role of the unconscious in art making.
Hattam will be exhibiting her debut show at Arthouse Gallery, '72 Derwents', from
12 August – 3 September 2016.
One of the artist's iconic works, The integrity of the personality, will also be
displayed in the exhibition 'Art of Parts' at the Art Gallery of New South Wales from
17 September – 13 November 2016.
A partner piece to this work, The man whose dreams came true, is currently
on exhibit in our 'Works on Paper' group show until 9 July.