ART NEWS-JULY/AUGUST 2016
Inspiring Australian Art Collection Takes to the High Seas

Australian artists contribute to a multi-million dollar art gallery onboard Ovation of the Seas

Australia's newest, largest and most technologically advanced cruise ship, Royal Caribbean's Ovation of the Seas, is set to bring a treasure trove of celebrated Australian artwork down under when she arrives in December this year.
Purpose built for the Asia Pacific region, around 20 percent of the artworks in the extensive 11,000 piece collection – worth AU$5.9 million – are Australian. The renowned Australian artists and their works were hand-picked to feature on Ovation of the Seas in order to complement the megaliner and her destinations.
The collection was curated by prestigious London art consultancy, Peter Millard and Partners, and inspired by the famous Confucius saying, "Wherever you go, go with all your heart."
"There needed to be a special reason why each piece of art made it onto Ovation of the Seas," says Ally Millard, creative director for Peter Millard and Partners. "We were given an additional brief, which was to make sure that our international art collection was truly, international."
Renowned artists hailing from all over Australia have contributed to the art gallery at sea, including sculptor Joseph Marr, body painter Emma Hack, and fine-art photographer Alexia Sinclair. There are also a number of emerging artists with work featured onboard, such as Ember Fairbairn and Amanda Kratz, both painters from Melbourne, and Jeannie Petyarre, an Aboriginal artist from Utopia in central Australia.
Perhaps the most arresting piece onboard is a translucent sculpture crafted from an unusual material – molten sugar. "Laura" is the name given to the life-sized red figure of a woman that stands in the Solarium, a space on the ship given special artistic attention due to its abundant light. Joseph Marr, the Sydney born artist who created the piece, is renowned for using the sickly sweet medium, employing many of the same techniques used to make lollipops to create his figures, and flavouring and colouring his sculptures with cherry, cola or raspberry. Taste-testing, however, is strictly off limits, as the sculpture is covered in a layer of transparent polyurethane to keep it maintained – and to keep the sweet-toothed away.
Adelaide-based Emma Hack is perhaps most famous for creating the body art for musicians Gotye and Kimbra in their music video, "Somebody That I Used to Know", which has clocked up nearly 800 million views on YouTube. She made waves in the art world with her evocative photography and body paint installations. "Wallpaper Cockatoos", part of a series featuring the famous wallpaper designs of the legendary Florence Broadhurst, now takes pride of place in the Music Hall on Ovation. The piece features the naked, painted figure of a woman camouflaged by a striking black-and-white wallpaper design of cockatoos and native Australian flora.
Alexia Sinclair, who was born in Newcastle, is an award-winning fine-art photographer who is famous for her surreal colour photographs portraying symbolic and historical figures. Her piece for Ovation was inspired by Marie Antoinette, and features a modern version of an extravagant headpiece worn by the French queen, which resembles a famous ship – La Belle Poule. Sinclair painstakingly constructed everything in the shot, from the intricate headpiece and costume to the moody background, and the photograph now proudly adorns the Royal Loft.
Throughout the ship, guests will find other internationally acclaimed works at every turn, all inspired by the exotic destinations Ovation will visit. They include "Mama and Baby," a six-and-a-half ton, larger-than-life sculpture of a mother panda and her cub, and "Sky Wave", a fibreglass installation which mirrors the flow of wind and water and is the first ever kinetic moving sculpture at sea.
A special feature on Ovation's extensive international art collection can be viewed at http://www.royalcaribbeanpresscenter.com/video/704/ovation-of-the-seas-sky-wave-art-installation-/
Art aficionado Millard was left impressed by the cruise lines dedication to creating such an extensive onboard collection. "I've learned what makes Royal Caribbean tick and I've also learned how much they care about art – I'm really blown away by that."
For further information or to book a cruise onboard Ovation of the Seas, visit www.ovationoftheseas.com.au, phone 1800 754 500 or see your local travel agent.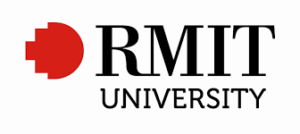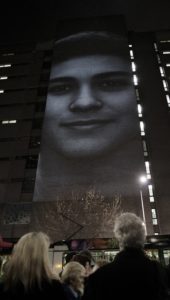 Enjoy a blast of winter arts
Thirteen-storey high digital art projections will light up RMIT University Swanston
Street from Wednesday 24 August during the Urban Animators Winter Blast arts program.
Ten student artists have produced projections, music and performance art as part of what is becoming an annual winter arts festival at Melbourne's highly rated technology and design University.
It's all part of a building project to open up RMIT to the city and transform the campus for students. Projections will appear from 6pm each night until 31 August on Building 10 in Swanston Street. Keep an eye out for 3D installations and art work installed on construction site hoardings around RMIT.
This is one of the many ways students are getting involved in the New Academic Street construction project which is transforming the heart of the city campus by upgrading the lower levels of four key buildings.
The project opens in 2017 and will include a new library, food and beverage outlets and a new retail precinct.
What: Urban Animators Winter Blast
When: from 6pm daily, Wednesday 24 August to Wednesday 31 August
Where: Building 10, 445 Swanston Street, Melbourne
Tickets here
Coming Soon: Nolan at Heide II
Opening on 3 September 2016 in the iconic modernist building known as Heide II, We who love: The Nolan slates is a window into the world of renowned Australian painter Sidney Nolan (1917–1992), reflecting a time of artistic experimentation and personal upheaval.
From December 1941 to June 1942, Nolan made around 32 paintings on roofing slates. They reveal his distinctive preference for non-art materials, his avant-garde aspirations and his literary interests. Through the paintings, Nolan recorded the end of his marriage, new relationships with patrons John and Sunday Reed, and fears arising from the war in the Pacific. Concerned that there might not be 'many more tomorrows', Nolan painted the slates as a remarkable, even desperate, avowal of emotional and creative freedom.
Nolan's deeply personal paintings on slate have been exhibited as a group just twice since 1943. We who love presents the most comprehensive display of the series ever assembled. Executed in rapid succession, the slates are a painted journal, declaring exultant love and lingering sorrow. Their rich, metaphorical imagery invites viewers into Nolan's life at a pivotal moment in his development.
A touring exhibition from The University of Queensland Art Museum.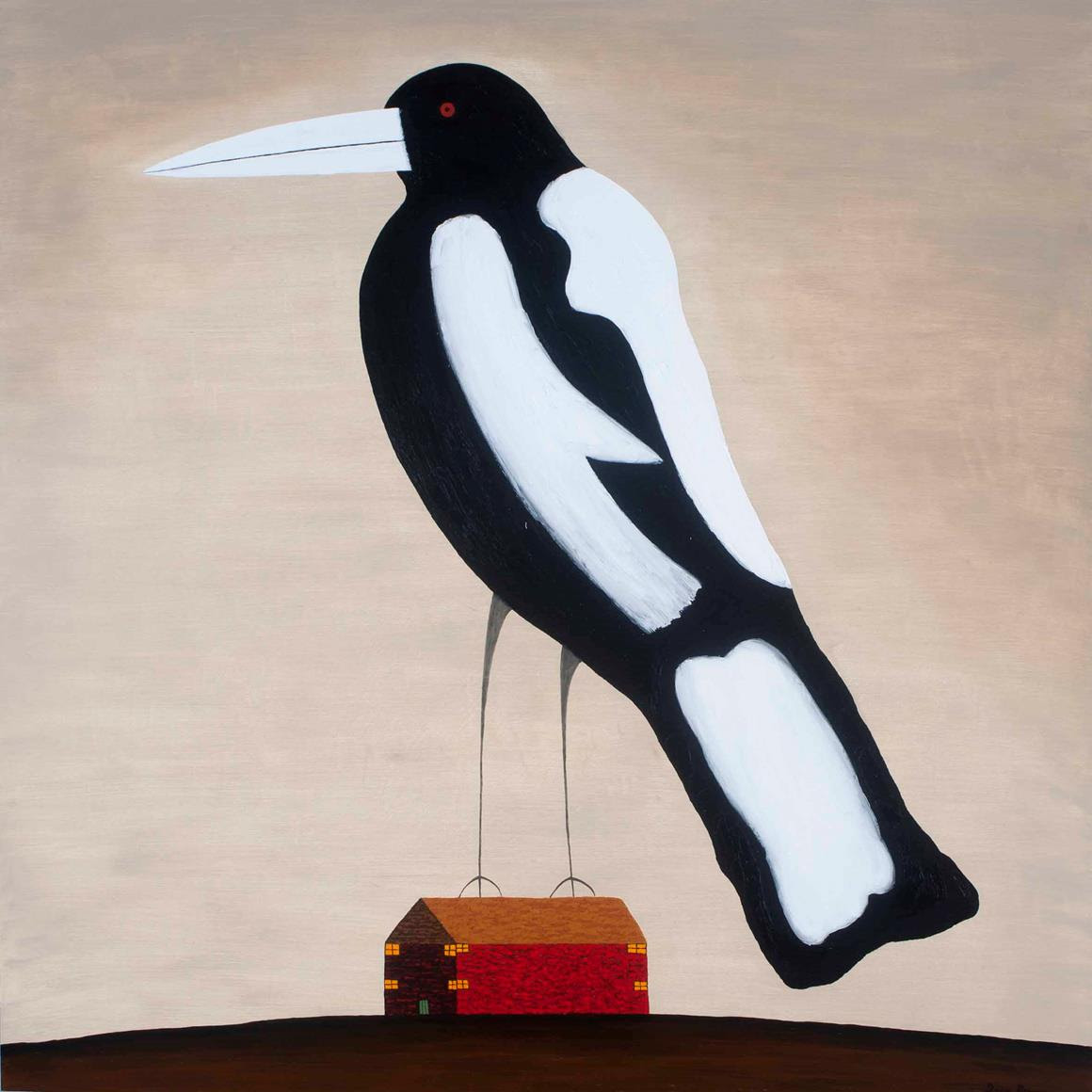 DEAN BOWEN
Currawong
17 August – 3 September 2016
Arthouse Gallery is delighted to present a new series of paintings and sculptures by Melbourne-based artist Dean Bowen.
With a practice spanning over 25 years and encompassing painting, bronze sculpture and printmaking, Bowen has developed a distinctive and humorous symbolic language that thematically traverses urbanity and rurality, humanity and animality. Renowned for his charming, whimsical aesthetic rendering animals, human characters and Australian environments, the artist celebrates the vicissitudes of life, evincing the simple pleasures of human habitation within the artificial and the natural world.
Bowen's new body of work, 'Currawong', continues his ongoing fascination with the conceptual currency of birds. In the artist's earlier works, he was inspired by the tic tack sound of birds running and dancing across his metal studio roof. The bird thence became a classic theme in the artist's oeuvre, alongside the iconography of urban and country life, comets and the starry night, childhood memories, animals and the human figure. Recently, Bowen moved to a larger, light filled studio space, which formed the backdrop to the evolution of his new bird-based works. For the first time, small oil painting studies of Magpies and Currawongs have developed into larger works painted on board. In part inspired by Outsider Art and Naïve Art – and in recent times by the bird paintings of some of the Australia's First Fleet Artists such as George Raper and the anonymous Sydney Bird Painter – Bowen's anthropomorphised birds explore the idiosyncratic interplay between mankind and the animal kingdom through a prism of humour and optimism. In doing so, the artist hints at relational intersections that exist between the monumental and the miniature. The exhibition also includes new sculptures and paintings extending Bowen's continued exploration of themes including the 'Echidna' and 'The House of Love'. In the excitement of his new studio space, the artist's focus remains both the same and different as he experimentally searches for undiscovered subjects and pathways.