By Celeste Hawkins
Here is your weekly dose of What's on and Opportunities for Artists.
Thanks guys!  And lots of great reads and writers on this site too.
I also found out about a whole heap more blogs worth paying attention to.
So be sure to check them out!
MELBOURNE:
CHINA: Grain to Pixel
An Australia first EXHIBITION at MGA
MGA (Monash Gallery of Art), Australia's only gallery dedicated to the collection and exhibition of photography, announces China: Grain to Pixel, an exciting international exhibition presenting a survey of Chinese photography over the past 150 years for the first time to Australian audiences.
This highly anticipated exhibition will unveil an unique insight into China's recent history as told through the stunning evolution of a culture made visual via the lens.
MGA Director Kallie Blauhorn believes the works offer an intriguing insight into the somewhat obscure history of Chinese photography, from an era of black-and-white documentary images through to imaginary contemporary visions.
"China: Grain to Pixel will be the first from-then-to-now survey of Chinese photography presented in Australia," said Blauhorn. "The exhibition showcases a beautiful range of images, which illuminate the breadth of visual culture in China."
Blauhorn continued, "It is also the first time that this survey will be exhibited outside of China, which is a significant moment for MGA and Australia's photographic community. It is a privilege to host these important works and to play a role in fostering cultural relations between international galleries. In addition and as important, we hope that these efforts can pave the way for collaborations between MGA and international institutions to exhibit Australian photography."
China: Grain to Pixel features 150 works by 70 Chinese photographers including: Chen Man, Cai Shanxiong, Han Lei, Jiang Zhi, Li Lang, Luo Dan, Liu Heung Shing, Yang Yongliang and Zhang Yaxin.
China: Grain to Pixel
Exhibition Dates: 5 June to 28 August 2016
Opening Celebration: 5 June 2016 at 2pm
MGA Location: 860 Ferntree Gully Road, Wheelers Hill, Victoria, Australia

MINOR HANDLING
BESS DAVEY
16 ~
26 June
Opening Thursday 
16 June
,
6-9pm
Minor Handling is an installation of textile and video elements by Melbourne based artist Bess Davey.
The work documents attempts to recreate a connection to tactile making processes in a post-industrial context. Part craft, part online DIY, part homewares display, the installation reflects on a naïve desire to regain a lost sense of intimacy with materials. Mimicking everyday objects, the works suggest a connection to principles of utilitarian design, however are ultimately impractical and somehow absurd. The end result is a questioning of how tactile processes of making, based on knowledge acquired through touch, can inhabit a culture in which objects in our everyday surroundings appear to us as enigmatically prefabricated entities.
Tinning Street is open:
Thursday – Sunday
11 – 5pm
Enter via Ilhan Lane
Coming up:
30 June to 10 July, Akiko Nagino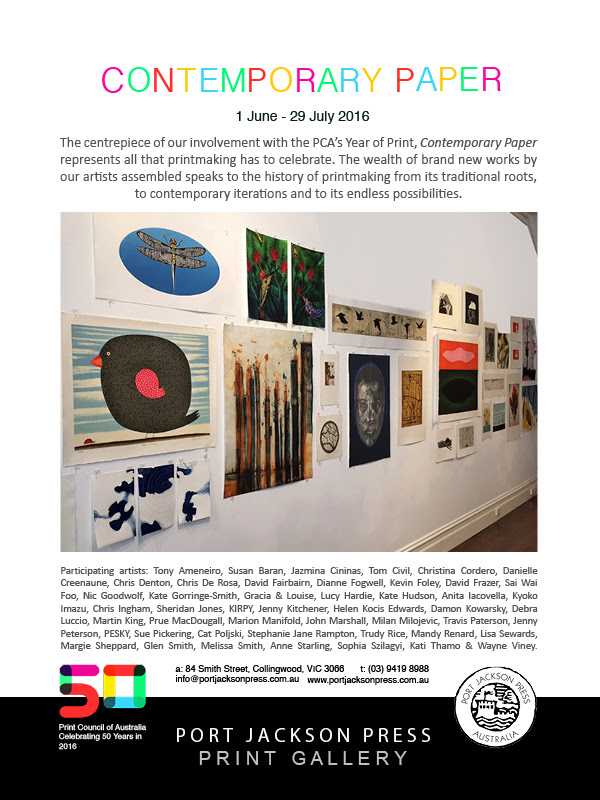 What's on at Heide
EXHIBITIONS

ENDS THIS WEEKEND:
Dancing Umbrellas: An Exhibition of Movement and Light (until 5 June 2016)
NOW SHOWING:
Michelle Nikou: a e i o u (until 28 August 2016)
Artists at Leisure: Albert Tucker Photographs (until 11 September 2016)
Making History: The Angry Penguins (until 6 November 2016)
OPENING THIS WEEKEND:
Esther Stewart: How to Decorate a Dump (4 June – 11 September 2016)
OPENING SOON:
Sitelines: Natasha Johns-Messenger (25 June – 25 September 2016)
LATER IN THE YEAR:
Ground-breaking exhibition brings major body of O'Keeffe work to Australia for first time.
O'Keeffe, Preston and Cossington Smith: Making Modernism
12 October 2016 – 19 February 2017
View Media Release
EVENTS & PROGRAMS
Art Programs
ART TALK
ESTHER STEWART: HOW TO DECORATE A DUMP
Saturday 11 June, 2pm
Join Esther Stewart and curator Sue Cramer for a tour and discussion of the exhibition
FREE with admission
ART TALK
THE HOAXERS: STEWART AND McCAULEY
Sunday 19 June, 2pm
Saturday 23 July, 2pm
Join volunteer guide Bill Gillies for a tour of the exhibition Making History: The Angry Penguins with a focus on Ern Malley's lesser known creators, the poets Harold Stewart and James McCauley. The two young conservative Sydney poets who wrote the Ern Malley poems with the intention to lampoon Modernism, set in motion a chain of events they could hardly have predicted.
FREE with admission
ART TALK
SITELINES: NATASHA JOHNS-MESSENGER
Sunday 3 July, 2pm
Join artist Natasha Johns-Messenger and curator Linda Michael for a tour and discussion of the exhibitionSitelines: Natasha Johns-Messenger
FREE with admission
ART TALK
REDS UNDER THE BEDS: AUSTRALIAN ARTISTS AND COMMUNISM IN THE 1940S
Sunday 31 July, 2pm
Sunday 21 August, 2pm
Join volunteer guide Gay Cuthbert for a tour of the exhibition Making History: The Angry Penguins with a focus on the role politics played in shaping the ideas and culture of Australia in the war years.
FREE with admission
ART TALK
NATASHA JOHNS-MESSENGER AND JAN VAN SCHAIK
Sunday 7 August, 2pm
Architect Jan Van Schaik and artist Natasha Johns-Messenger discuss the complex relationship between human beings and the spaces they inhabit.
FREE with admission
ART TALK
THE LANGUAGE OF THINGS
Sunday 14 August, 2pm
Art theorist Toby Juliff discusses the language if materials in contemporary sculpture as evoked by the work of Michelle Nikou. The title of Michelle Nikou's solo exhibition, a e i o u, makes reference to vowels as the building blocks of language, and is wittingly presented as a row of fried eggs cast in bronze. Nikou's use of materials links to the art traditions of Surrealism, Pop art and arte povera and shows how art can transform everyday items with unexpected significance.
FREE with admission
Kids and Family Programs
HEIDE DETECTIVE
Tuesday 28 June – Sunday 10 July
Take on the Heide Detective challenge by solving cryptic clues and following a map that will lead you around the exhibitions, gardens and buildings, or come on a musical adventure using our new Sculpture Sounds activity.
Architecture, Sculpture Park Detective FREE
Sitelines: Natasha Johns-Messenger FREE with admission
Making History: The Angry Penguins FREE with admission
Sculpture Sounds FREE music can be downloaded from the Heide website or on-site in our free wi-fi zone
Collect trails inside Heide III (the main entrance to the museum)
HEIDE ART BUBS
An interactive guided tour with activity stops for babies and toddlers through the exhibitions, gardens or sculpture park. Includes morning tea from Café Vue at Heide. Suitable for pre-school children, ages 0- 5. BYO smock.
COLOUR MY WORLD
Thursday 16 June, 10–11.30am
SITELINES:NATASHA JOHNS-MESSENGER
Friday 22 July, 10–11.30am
Wednesday 17 August, 10–11.30am
Cost Adult $25, Member/Concession $20 (Children free)
SUNDAY ART CLUB
With a focus on traditional and contemporary approaches to art making, this workshop is held on the last Sunday of every month, and is led by practising artists and art education specialists.
BYO smock, snack and drink.
TRANSFER ME
Sunday 26 June, 10am–1pm
In this hands-on workshop children will learn the simple printmaking techniques involved in making relief prints and photographic transfers, before combining these techniques to produce their own original contemporary artworks to take home. Suitable for ages 6–12.
Cost Child $33, Heide Member/Concession $28
AMAZING ANIMATIONS
Sunday 31 July, 10am–1pm
Led by multi-disciplinary artist Michelle Mills, children will team up to write a script, sculpt a character and animate a movie inspired by the fantastical creatures that hide in Heide's gardens.  Suitable for ages 6-12.
Animations made during the workshop will be available for viewing online.
Cost Child $33, Heide Member/Concession $28
DEADLY DRAWING
Sunday 28 August, 10am–1pm
Children will use ink, graphite and charcoal to explore line and tone by drawing from a still-life arrangement of skulls and bones in this deadly cool drawing class. Suitable for ages 6–12.
Cost Child $33, Heide Member/Concession $28
MASTER CASTER: WORKSHOP WITH MICHELLE NIKOU
Saturday 13 August, 10am -12pm and Sunday 14 August, 10am -1pm
In her exhibition a e i o u, artist Michelle Nikou draws on Surrealism in a reflective and productive way to transform mundane domestic objects and materials into sculptures of humour, poignancy and marvel.
In this two-day masterclass, children and accompanying adults will learn to make moulds and to cast into metal, transforming a hand-made sculpture into a lasting object, under the direct guidance of Michelle Nikou. This is a unique opportunity for child and adult to work together to create an original artwork.
Day One: After a private exhibition tour with Michelle, participants will discuss and develop their concepts into an original artwork, and prepare a mould ready for casting.
Day Two: Participants will cast their artwork, then refine their piece using metalworking tools. The finished work can then be displayed as a keepsake, or threaded on to leather to be worn.
Cost $125 per child–adult pair, Concession/Member $115
School Holiday programs
PLASTER-CAST ZOO
Tuesday 28 June, 10am–12pm
Michelle Nikou's cast sculptures of everyday household items inspire this hands-on workshop especially designed for early primary-school-aged children. Children will learn simple mould-making techniques and cast in plaster a collection of animals to take home. Suitable for children aged 5-8.
Cost $33, Heide Member/Concession $28 (BYO smock)
NONSENSE!
Wednesday 29 June, 10am–12pm
Be a Dada artist and play around with words and pictures in this workshop inspired by the poems of Ern Malley, Australia's greatest fictional poet. After viewing the exhibition Making History: The Angry Penguins, children will play a range of Dada word games designed to unlock creativity before making their own nonsensical poetry and matching photo montage artwork. Suitable for primary school children, ages 6-12.
Cost $33, Heide Member/Concession $28 (BYO smock)
TAKE AIM
Thursday 30 June, 10am–12pm
Heide's famous Osage orange trees are native to North America where their wood has traditionally been used to make bows and arrows. In this fun workshop, children will make their own archery set and then participate in a competition to see who can shoot the furthest. Suitable for primary school children, ages 8–12.
Cost $33, Heide Member/Concession $28 (BYO smock)
PLASTIC FANTASTIC
Friday 1 July, 10am–12pm
Turn brightly coloured plastic trinkets, old toys, bottle tops and junk into 1980s-style necklaces and charm bracelets in this recycling workshop with a twist. Children will learn how to transform throw-away plastic objects into wearable artworks. Suitable for primary school children, ages 6–12.
Cost $33, Heide Member/Concession $28 (BYO smock)
MY HOUSE RULES
Tuesday 5 July, 10am–12pm
Drawing inspiration from the exhibition Esther Stewart: How to Decorate a Dump, children will create and decorate a cardboard box room with paint and collage for their favourite toy to live in. Suitable for primary school children, ages 5–8.
Cost Child $33, Heide Member/Concession $28 (BYO smock)
THE WORLD TURNED UPSIDE DOWN
Wednesday 6 July, 10am–1pm
Inspired by the exhibition Sitelines: Natasha Johns-Messenger, young creatives will explore one of the earliest uses of photography by making their own camera obscura. A simple scientific device used to capture an image of the world, the camera obscura focuses light to project an upside-down reflection of the world, which can then be traced to create accurate drawings.
Suitable for high school children, ages 11- 16.
Cost $33, Member/Concession $28 (BYO smock)
JUNIOR ANGRY PENGUINS
Thursday 7 July , 10am–12pm
In this workshop children will work individually to write, type and illustrate stories that will then be photocopied and collated to form a zine, a contemporary version of an experimental literary journal.  Suitable for primary school children, ages 6–12.
Cost $33, Member/Concession $28 (BYO smock)
UP PERISCOPE!
Friday 8 July 10am–12pm
See the world differently in this workshop with artist Natasha Johns-Messenger. After being led through Sitelines by the artist, children will learn how to make and decorate a periscope before setting off to explore Heide's secret nooks and crannies. Suitable for primary school children, ages 6–12.
Cost $33, Member/Concession $28 (BYO smock)
Architecture and History programs
ARCHITECTURE TOUR
HEIDE II – A GALLERY TO BE LIVED IN
Tuesday 7 June, 2pm
Saturday 18 June, 2pm
Saturday 30 July, 2pm
Friday 12 August, 2pm
Saturday 20 August, 2pm
In 1963, the Reeds commissioned David McGlashan of McGlashan and Everist  to build a home that had a sense of mystery and romance, and one that would house their growing art collection—a 'gallery to be lived in'. Join a volunteer guide and learn about the design and construction of the iconic modernist building now known as Heide II.
FREE with admission
HISTORY TOUR
HEIDE PAST AND PRESENT
Tuesday 21 June, 2pm
Saturday 25 June, 2pm
Saturday 2 July, 2pm
Saturday 16 July, 2pm
Saturday 6 August, 2pm
Discover Heide's fascinating history, from the early days when John and Sunday Reed first purchased the property, to its evolution into a museum of modern and contemporary art.
FREE with admission
HISTORY TOUR
HEIDE: THE MODERN LOVE STORY
Saturday 27 August, 2pm
Join volunteer guide Elle Hansen for a Heide history tour that will take you through the pages of Modern Love: The Lives of John and Sunday Reed, the double biography written by Heide curators Lesley Harding and Kendrah Morgan. John and Sunday Reed's unconventional life and marriage spanned a period of unprecedented creative development in Australia, saw the birth of Australian Modernism and supported the production of some of our most celebrated cultural achievements.
FREE with admission
SYDNEY:

STABILO AWARDS SHOWCASE THE BEST IN AUSTRALIAN CONTEMPORARY ILLUSTRATION
The inaugural STABILO Awards will take place 2pm Tuesday 19th July at Whitehouse Institute of Design's Surry Hills campus. Featuring an esteemed panel of judges including Louise Olsen, Stephen Ormandy and Claudia Chan Shaw, the awards will feature illustrations from over 200 entrants, with students from Whitehouse Institute of Design (Sydney and Melbourne), Raffles College of Design & Commerce (Sydney), Tractor Design School (Sydney) and ISCD (Sydney) all participating. A number of the judge's favourite illustrations will be displayed at the awards, which will be held at Whitehouse's state-of-the-art exhibition space – complete with sweeping city views.
 For over 150 years, writing instrument experts STABILO have fostered the ambitions of millions of discerning artists around the world. Renowned for an extensive array of pens, markers and pencils, STABILO products are at the forefront of contemporary design. Tirelessly innovative and relentlessly dedicated to their craft, the STABILO Awards are continued proof of the brand's commitment to the next generation of Australian artists.
 Each entry will be completed using solely STABILO products, including Carbothello pencils, watercolour pencils and the brand's signature pens, the Point 68 and Point 88. The awards will also be centred around STABILO's theme, 'Free Your True Colours', which involves 'expressing your personality, your dreams, your ambition and your potential' via the medium of colour.
 "STABILO provides students with the right tools to nurture their creativity, and 'Free Your True Colours' is precisely the sort of attitude we encourage in all our students," says Peter Dwyer, Senior Lecturer, Whitehouse Institute of Design.
 The winning entrant will have their finished design featured on STABILO's website and social media channels, and will also win a trip for two to the world-famous Louvre museum in Paris, home to arguably the world's most famous illustration, Leonardo da Vinci's Mona Lisa. A selection of the judge's favourite entrants will also have their works auctioned for charity, with all proceeds going to the Awards' partnered charity, the Australia and New Zealand Gynaecological Oncology Group (ANZGOG), the lead group for gynaecological clinical trials in Australia and New Zealand.
 Adam Coey, Brand Manager, STABILO, says, "STABILO is thoroughly committed to the next generation of artists and designers, and seeing how they utilise the brand's products with such esteem and in so many different ways perfectly encapsulates all that the brand stands for. We can't wait to see the finished designs on the 19th July".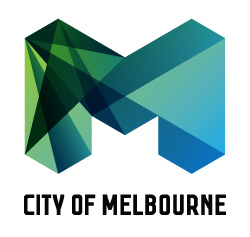 Opportunities for 13-25 Year old artists at Signal
Young artists can tap into their creativity to produce collages that represent their ideas of belonging and identity as part of the City of Melbourne's winter workshops at Signal.
Developed in partnership by Signal and Artful Dodger Studios, the new workshop series will see visual artist Deborah Kelly mentoring young people to create large scale collage art works.
These works will be developed in June at Signal's creative arts studio on Northbank before being screened at Signal and Federation Square and exhibited in prominent locations across the city later this year.
Arts and Culture portfolio Chair Councillor Rohan Leppert encouraged young people to get involved in the workshops.
"This new workshop series is the latest exciting offering from the City of Melbourne's innovative Signal program which gives young people a wonderful opportunity to explore their creativity and their city," Councillor Leppert said.
"To grow Melbourne as a leading creative city, the City of Melbourne is committed to ensuring that the next generation of artists have opportunities to be mentored and the space to explore, create and showcase their work."
Workshops take place at Signal on Saturday 18 June, Saturday 25 June and on Monday 27, Tuesday 28 and Wednesday 29 June from 11am to 4pm each day.
Young people are also invited to participate in a conversation with Deborah Kelly which takes place prior to the workshops on Friday 17 June at 6pm in Studio 1 ACMI.
Deborah has been working in socially engaged practice with communities for many years, producing art that unpacks gender and media representations and explores elusive questions of community.
Working with a collection of imagery hand-picked from second hand stores, libraries and garage sales she collects and recombines images to re-present the world in affectionate and humorous ways.
Signal is a creative arts studio for young people 13 to 25. At Signal, young people work alongside professional artists in a collaborative way. It is a place for making, showing, inspiring and developing Melbourne's creative young talent – in every medium. Signal is located behind Flinders Street Station on Northbank, in the Les Erdi Plaza.
For more information and to book, visit the Signal website.