By Celeste Hawkins
Here is your weekly dose on What's on and Artist Opportunities in Melbourne and beyond!
Leaps & Bounds Festival, This Much Talent, and Label of Love is proud to present Labour of Love – Art Series running over three weeks from Friday 1st July – 21st July at Collingwood's newest warehouse and gallery, Besser Space.
It's simple, three FREE music-related exhibitions over three weeks, featuring from one of Melbourne's most loved music venues The Corner Hotel, one of Australia's favourite indie labels Bedroom Suck, and one of Melbourne's busiest music photographers Zo Damage.


The Corner Hotel – Last 20 years of the Corner
The announcement of the Corner Award
Live music photography by Carbie Warbie, Mary Boukouvalas, Ian Laidlaw
Poster artwork and adverts from the last 20 years of the Corner
Opening night Friday 1st July – 6.00pm – 9.00pm with DJs
Exhibition 1st – 3rd – July – Gallery opening hours 11am – 5pm
Proudly supported by Moon Dog Craft Brewery.
As part of Labour of Love, The Corner Hotel will share some of their most prized poster artworks and adverts from the last 20 years of shows at the Corner. Local live music photographers Carbie Warbie, Mary Boukouvalas, and Ian Laidlaw will exhibit some of their favourite Corner moments, along with the announcement of the Corner Award shortlist artists for their first newly appointed annual award.
Located in Richmond, The Corner has been a live music venue in some form since the 40's with jazz concerts on the rooftop. With around 4000 shows under its belt, The Corner has played host to everything from Queens of The Stone Age and Eddy Current Suppression Ring, to The Avalanches, Hilltop Hoods and Wanda Jackson, amongst many other touring international, national and local acts for nearly 20 years playing host to shows up to seven nights a week from every conceivable genre of music.
Corner Hotel website: cornerhotel.com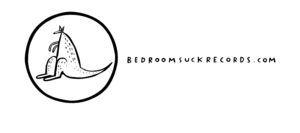 Bedroom Suck – The Exhibition
Opening night Friday 8th July 6.00pm – 9.00pm + Hot Topic live
Exhibition 8th – 13th July – Gallery opening hours 11am – 5pm
Now one Australia's staples of independent music, indie label Bedroom Suck have put together an exhibition of contemporary artists exploring the visual aesthetic behind this constantly mutating family of 'bedroom suckers'. Catch works from the musicians behind bands like Scott & Charlene's Wedding, Deaf Wish, Totally Mild, Twerps, Lower Plenty, Boomgates, Per Purpose, Primitive Motion and more. Explore a flipside of contemporary music that often gets lost in a world of marketing and press campaigns – that of the practising artist, an individual or group of individuals with a desire for self-expression, hoping to invigorate their audience with thought or feeling.
This exhibition will also include 4 musical performances from artists we consider an essential part of the Bedroom Suck family.
Friday 8th – Hot Topic – 7pm
Saturday 9th – Liz Mitchell (Totally Mild) – 3pm
Sunday 10th – Sweet Whirl – 3pm
Wednesday 13th – Craig Dermody (Scott &Charlene's Wedding) – 7pm
A full list of exhibiting artists:
Sarah Mary Chadwick, Sandra Selig, Leighton Craig, Megan Cope, Julia McFarlane, Steph Hughes, Xanthe Dobbie, Elizabeth Mitchell, Craig Dermody, Gillian Tucker, Glen Schenau , Jensen Thjung, Dusty McCord-Anastassiou, Lachlan Denton and Sarah Heyward.
Bedroom Suck website: bedroomsuckrecords.com

EVE A photography exhibition by Zo Damage
Live music photography exhibition focused on women in rock'n'roll
Opening night Friday 15th July – 6.00pm – 9.00pm
Exhibition 15th – 21st July – Gallery opening hours 11am – 5pm
Melbourne's busiest music photographer Zo Gay, better known as ZO DAMAGE, has been documenting Melbourne's underground music scene for close to a decade. Zo's dense catalogue presents the scene in a way that is emotionally honest and captures the rawness of live performance.
With a handful of solo exhibitions under her belt, including GRIT and PROOF, Zo recently curated the group exhibition DIGS, that included photographic and illustrative works by artists Rennie Ellis, Philip Morris, Ponch Hawkes, Tim Molloy and more.
Currently, Zo is almost half way through her commitment to photograph one live band a day for 365 days for her 365 Day Live Music Photography Project.
Zo will showcase EVE, a collection stunning photographic prints focused on women in rock'n'roll. All photos in the EVE exhibition will be presented unframed, inviting the viewer to participate in the moments without a glass barrier standing between them and the photographs.
As a special treat, there will also be with a selection of photos from Zo's 365 Day Project on display at the EVE exhibition.
Zo Damage sponsors
Prism Imaging: www.prismimaging.com.au
Goatsound: goatsound.com
Zo Damage website: www.zodamage.com
Labour of Love Art Series
Besser Space – 15-25 Keele Street, Collingwood
1st – 3rd July – Last 20 years of the Corner
Opening Night Friday 1st July – 6.00pm – 9.00pm with DJs
Gallery opening hours 11am – 5pm
FREE ENTRY
8th – 13th July – Bedroom Suck – The Exhibition
Opening Night Friday 8th July – 6.00pm – 9.00pm with live performances
Gallery opening hours 11am – 5pm
FREE ENTRY
15th – 21st July – EVE a photography exhibition by Zo Damage
Opening Night Friday 15th July – 6.00pm – 9.00pm
Gallery opening hours 11am – 5pm
FREE ENTRY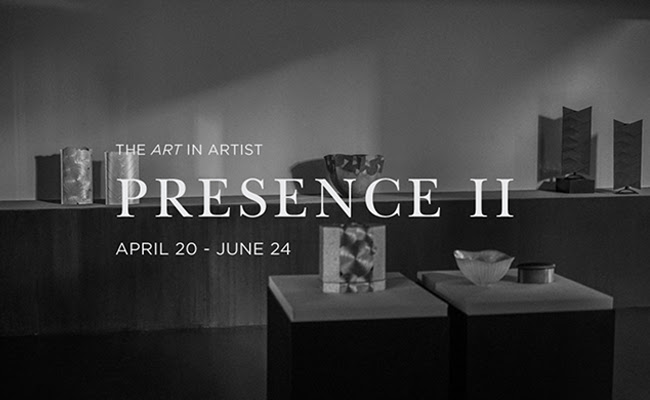 Presence II is a continuation of the exploration of the visceral energy of artworks, an energy that requires the viewer's physical presence unfiltered by the ubiquitous smart phone: 'a balance needs to be found between 'the demands of (those) who want to take snapshots of art and those of people who want to actually look at it with their eyes instead of a lens.' (Washington Post). It is a group show, a selection of works by different artists over different periods, of different genres, techniques and materials, and different subject matter.
Lesley Kehoe Galleries
Ground Floor, 101 Collins St
Melbourne, Victoria
Australia
+61 3 9671 4311
kehoe.com.au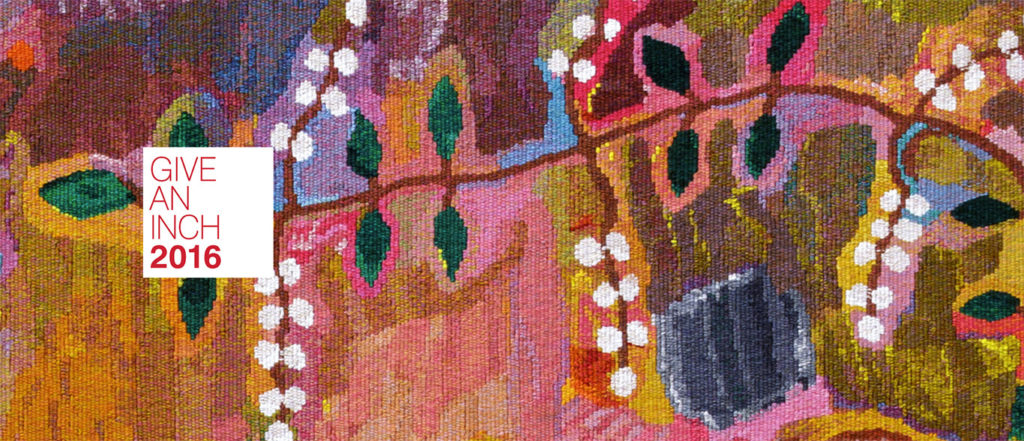 ATW launches their annual GIVE AN INCH appeal.
2016 is a significant year for the Australian Tapestry Workshop, in November they turn 40!
DONATE today and help them advance an international centre of excellence for another 40 years.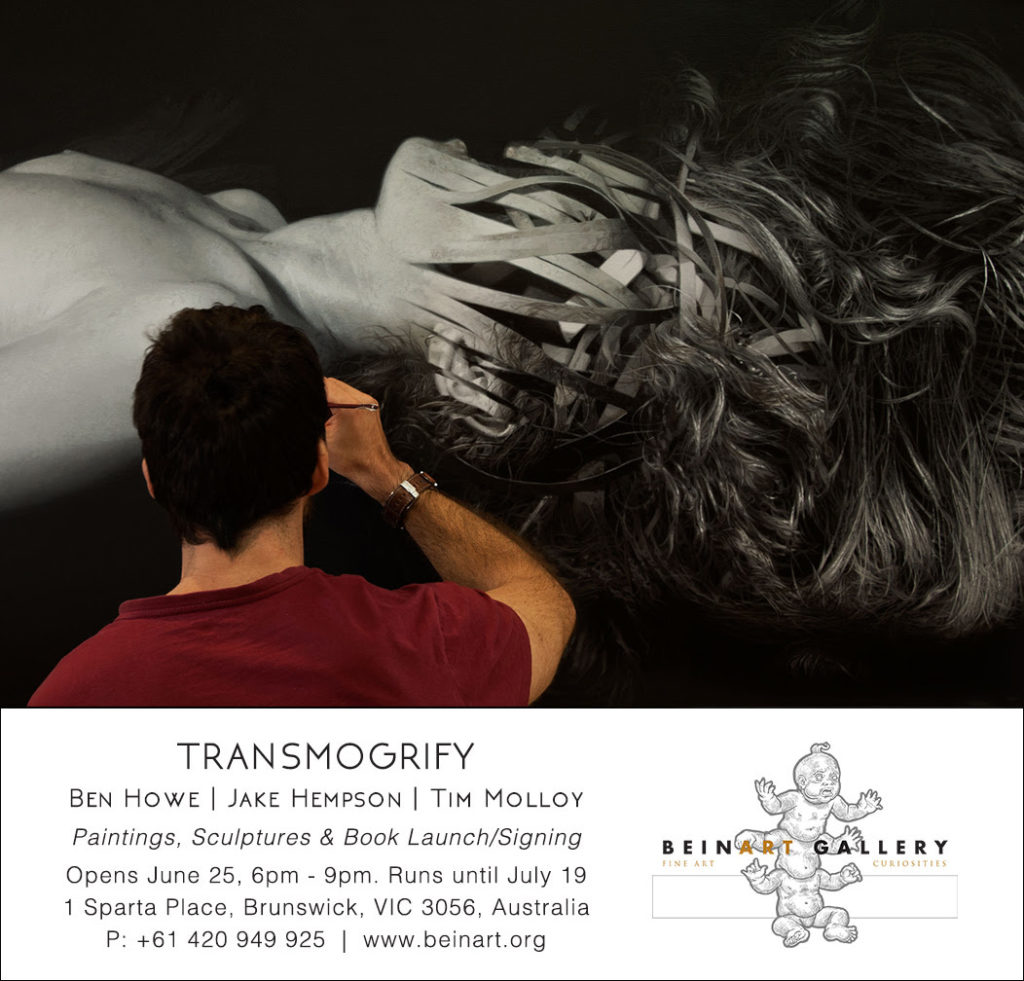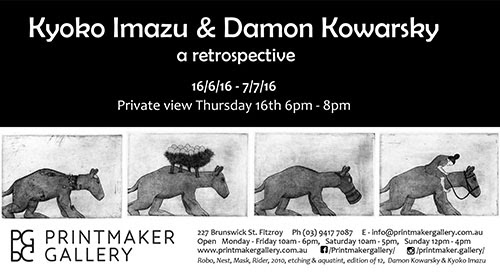 OPPORTUNITIES FOR ARTISTS-MELBOURNE
Artists of all ages invited to exhibit in Bundoora
Bundoora Homestead Art Centre is calling all artists who live, work or study in the City of Darebin to submit a piece of artwork for the A1 Darebin Art Salon exhibition.
Gallery Manager of Bundoora Homestead Art Centre Ella Hinkley said the A1 Darebin Art Salon aimed to celebrate the art, expression and creativity within the local community of Darebin.
"We are encouraging artists of all ages, representing emerging and established careers, to enter," Ella said.
"They can use any media, from works on paper and anything that can be hung on the gallery's walls from mosaics to tapestries."
"It is a wonderful opportunity for local artists to exhibit their work; and one artist will win a solo exhibition at Bundoora Homestead."
The judging panel for the competition will be Michael Brennan, Acting Artistic Director at La Trobe University Museum of Art and Claire Watson, Curator at the Homestead.
For more information on how to enter visit the Bundoora Homestead website.
Submissions close on Thursday 21 July at 5pm.
Bundoora Homestead Art Centre
www.bundoorahomestead.com
7-27 Snake Gully Drive | Bundoora VIC 3083
Wed-Fri 11am-4pm, Sat-Sun 12-5pm
Free admission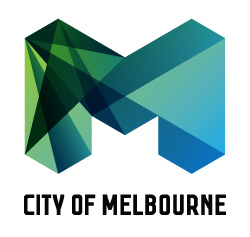 Snap a green Melbourne to win!
Melbourne's amateur photographers can win a share in more than $5000 in prizes in the Snapped photography competition.
Photographers are invited to showcase their talent with crisp, fun and creative images based on the theme: How green is your Melbourne?
The biennial competition is run by the Melbourne Library Service and Melbournians are invited to submit images that capture people, places, and ideas showing sustainability in Melbourne.
Chair of the City of Melbourne's People City portfolio, Councillor Richard Foster said more than 600 entries
were received in the previous competition and the field is expected to be just as competitive this year.
"From your community garden to your backyard worm farm, we want to see what Melbournians are doing to make their lives more sustainable," said Cr Foster.
All entries will be added to the library's Heritage Collection, as a way to document the sustainability actions people in Melbourne were taking in 2016.
Entries will be judged on their relevance to the theme, artistic merit, technical merit and originality and creativity. The public will also have a chance to vote for their favourites in the People's Choice Award on the Melbourne Library Service Facebook page.
Prizes will be awarded in two categories: under 18 years of age and over 18 years of age.
Each category will be awarded a first ($1000), second ($500) and third ($250) prize.
Entries are now open and close Monday 29 August at 6pm.
For more information visit: melbourne.vic.gov.au/snapped