By Celeste Hawkins
What's On…
Karen Woodbury Gallery exhibiting at DENFAIR 2016DENFAIR offers the design and arts industry a unique opportunity to discover the latest collections from innovators of contemporary design. Karen Woodbury Gallery will showcase a selection of painting and sculpture by artists Lionel Bawden, Marion Borgelt, Michael Cusack, Marie Hagerty, Titania Henderson and Lara Merrett.
Nawurapu Wunungmurra – Mokuy at No Vacancy
Artist Nawurapu Wunungmurra will be exhibiting Mokuy; a combination of sculpture and video exploring 'renewal' ceremonies in Yolngu law. These ceremonies are held at specific natural clearings within the extensive Stringybark forests that cover most of Arnhem land. When these ceremonial exchanges are conducted by mortals during the day, the Mokuy spirits conduct their own rituals at night.
Being presented are Wunungmurra's carved and painted wooden figures that represent the Mokuy spirits, along with recovered footage from the 1920's, showing Dhalwangu clan members.
What the artist says about this work; "The Mokuy or Nanuk (spirits) come in together, Dhuwa and Yirritja to the sacred ground called Balambala, past Gangan, the other side for all the Mokuy to get together (for ceremony)."
In 2010, the original work using combined sculpture and video was the winner of the inaugural Telstra National Aboriginal and Torres Strait Islander Art Award New Media and People's Choice prize in 2010. The themes of projection and illumination that are incorporated into this work combine with Federation Square's annual Light in Winter Festival.
No Vacancy Gallery is a Melbourne-based contemporary hire-gallery that provides a link between artist-run initiatives and the commercial art world. Established in 2008, NV has promoted and exhibited local and international emerging artists, designers and curators at both its QV Gallery and Project Space.
Nawurapu Wunungmurra – Mokuy
6th – 19th June 2016
Opening launch: 6pm, 9th June 2016
No Vacancy Project Space, Federation Square
Tenancy 32, The Atrium, Federation Dr, Melbourne
GLOBAL CREATIVE VISIONARIES TO GATHER AT REMIX SYDNEY 2016 CONFERENCE TO DEBATE THE FUTURE OF THE CREATIVE ECONOMY
REMIX explores the intersection of culture, technology and entrepreneurship, bringing together thought leaders from across different industries to tackle the big ideas shaping the future of the cultural and creative industries and the development of creative cities and the creative economy.
Hundreds of creative and cultural entrepreneurs, technology innovators and business leaders will gather in Sydney when the world-renowned REMIX Summit returns to Sydney on 2-3 June at Sydney Town Hall.
Returning to the city for the third year, REMIX Sydney will explore the intersection of culture, technology and entrepreneurship and tackle the big ideas shaping the future of culture, creative cities and the innovation economy.
Secret Cinema founder Fabien Riggall is the latest addition to REMIX Sydney, travelling to Australia for the first time and joining 100 other leading creative pioneers onstage. Secret Cinema is one of the most talked-about global cultural phenomenons, reshaping the way we experience movies. By creating hyper-realistic immersive experiences around films such as Blade Runner, 28 Days Later and Prometheus, fans have been able to physically experience the universe of these films for the first time. Secret Cinema's recent production of Star Wars: The Empire Strikes Back attracted over 100,000 people to explore 18 acres of sets in East London – seeing the 35-year-old film re-enter the top 10 at the UK box office. Prior to this, Secret Cinema's production of Back to the Future recreated the iconic town of Hill Valley in the former London Olympics site, attracting over 80,000 visitors.
Gillian Ferrabee, Director of the Cirque du Soleil Creative Lab will deliver our closing keynote and she and her team have just won an Emmy award for their Virtual Reality production 'Inside the Box of Kurios' a significant moment in the development of VR as an entertainment and story-telling medium.
REMIX Sydney 2016 presents over 100 creative leaders across the creative industries  including:
Gillian Ferrabee, Director, Creative Lab at Cirque du Soleil Media (Montreal);
Sam McDonough, Country Manager, Airbnb;
Chris Michaels, Head of Digital, The British Museum (UK);
Ann Bray, Interim CEO, Office of Innovation and Science Australia (ISA);
Leslie Koch, President & CEO, Governors Island (New York);
Ben Liebmann, Chief Operating Officer, Noma
Damian Totman, Global Creative Director, Bloomberg (New York);
Jon Penn, Managing Director, BBC Worldwide (ANZ);
Chris Janz, CEO Huffington Post (Australia)
Martin Hosking, CEO and co-founder, Redbubble;
Dr Jeffrey T.K.V. Koh, Assistant Director & Lead UX Strategist, National Gallery Singapore
Karen Skinner, Country Director, Change.org;
Grant Baxter, Head of Brand Strategy, Twitter;
Ben Liebmann, Noma;
Kim McKay, AO, Director & CEO, Australian Museum
Claire Spencer, Chief Executive Officer, Arts Centre Melbourne;
Lindsay Miller, Managing Director, Dubai Design District;
James Tutton, Co-Founder, Moonlight Cinema;
Katrina Sedgwick, Director, ACMI.
Speakers travelling to Sydney for REMIX include:
Leslie Koch is the President & CEO of Governors Island in New York Island located just off Manhattan. Since opening, Governors Island has quickly become the city's hottest new cultural precinct, dubbed 'the new High Line Park'. Governors Island represents the culmination of a USD $307 million 10-year development project to turn a former Naval Base into a new creative playground for the city.
Australian expat, Damian Totman, is the Global Creative Director for Bloomberg in New York and is a major figure in the global media industry. He will talk about using data to tell innovative stories including a recent project where Bloomberg took over Times Square.
Peter Tullin, co-founder of REMIX Summits said: "With the unique model of REMIX, new ideas emerge and collaborations develop aided by the juxtaposition of visionaries from different worlds – real disruption occurs when you have senior figures from NASA, Cirque du Soleil, Spotify and MoMA in the same room. This is 'Remixing' and it's creating a whole new approach to innovation in the creative economy; the fastest growing industry sector around the globe."
 NSW Minister for Trade, Tourism and Major Events Stuart Ayres said the REMIX Global Summits program, held exclusively in the world's creative capitals, is presented as part of this year's Vivid Ideas program during the Vivid Sydney festival.
"Vivid Ideas brings the world's greatest innovators and creative minds to Sydney to explore the future of technology and the creative industries while building engagement with the broader economy. As home to 40 per cent of Australia's cultural industries workforce, REMIX Sydney is a perfect fit for NSW and Vivid Ideas," Mr Ayres said.
More information at http://www.remixsummits.com/syd/
Artist Opportunities…
Upload your Digital Artwork!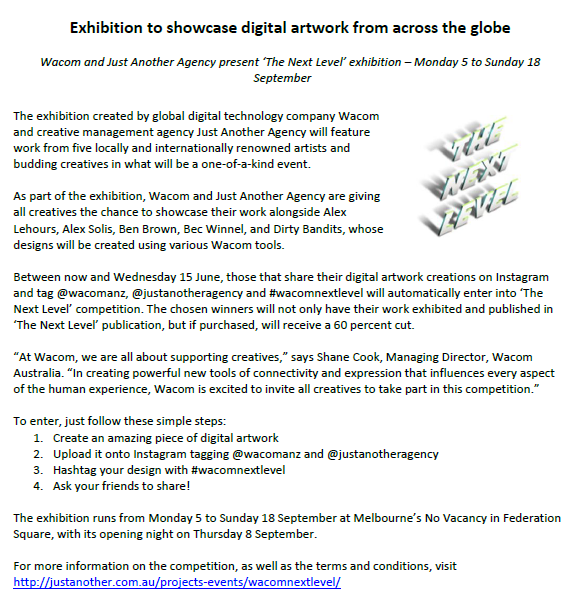 Degraves Street underpass seeks creative works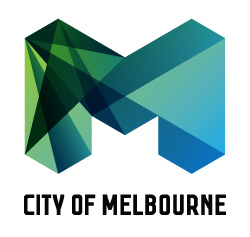 Hey remember Platform in the Degraves Street Underpass ? Don't forget it's been changed to The Dirty Dozen…
The City of Melbourne is inviting creatives to apply for exhibition space in one of Melbourne's busiest commuter underpasses.
Artists, creatives, makers, engineers and technology innovators can submit their proposals for The Dirty Dozen exhibition space, comprising twelve glass cabinets located in Campbell Arcade.
Arts and Culture Portfolio Chair Councillor Rohan Leppert said The Dirty Dozen was part of the City of Melbourne's award-winning Creative Spaces program.
"The Dirty Dozen glass cabinets have established themselves as one of Melbourne's more unexpected exhibition spaces since their reactivation almost a year ago," Councillor Leppert said.
"In that period, they have hosted four innovative and intriguing exhibitions which have sparked conversation and provoked thought for passers-by.
"As part of our commitment to revitalising hidden or under-utilised spaces in the CBD, I encourage artists from a diverse range of disciplines to apply to showcase their works in this unique space."
Applications are encouraged from a wide range of disciplines including: visual arts/crafts, product design, installations, or animatronics. The closing date is Monday 6 June 2016.
Creative Spaces is a City of Melbourne program that sources, develops and manages affordable space for creative people and organisations. The program currently manages 130 spaces that house more than 220 artists.
Application forms are now available on www.creativespaces.net.au. For further information please call 9658 9658.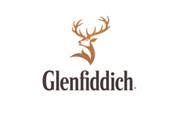 GLENFIDDICH TO HOST SECOND 'ARTISTS IN RESIDENCE' COMPETITION
Submissions for the 2016 Glenfiddich Artists in Residence Prize are now officially open as William Grant & Sons brings the coveted art competition to Australia for a second time to celebrate the Glenfiddich commitment to the arts, and the communities it serves.
Celebrating its fifteenth year globally, the program offers the winning artists a residency prize valued at $21,000, where they work and live for a period of three months (between April and October 2017) at the Glenfiddich Distillery in Dufftown, Scotland.
The contest is an open call to all Australian artists who are welcome to use any art medium. These include, but are not limited to print, photography, animation, performance and installation. During the residency, the winning artist will create work taking inspiration from the distinctive location, history, heritage, people and craftsmanship of the distillery.
An exhibition of the five finalist's work, along with a Glenfiddich pop-up bar, will take place at No Vacancy Gallery located at QV Melbourne from the 8th to the 13th of November.
Selecting the finalists will be a collection of illustrious judges, all of whom sat on the Advisory Council for the 2015 Sydney Contemporary Art Fair.  Barry Keldoulis (Group Fairs Director)will lead the panel along with Evan Williams (CEO of Williams Land Trust), Dr. Gene Sherman (Chairman and Executive Director of the Sherman Contemporary Arts Foundation), Kelly Gellatly (Director of the Ian Potter Museum of Art at the University of Melbourne), Mark Hughes (art advisor) and legendary actress Rachel Griffiths.
 Entries officially close on August 16th, with finalists announced September 16th. A winner will then be announced on November 18th following a final tally of votes and the last round of judgment by Artist in Residence Program Curator, Andy Fairgrieve – the colourful, dreadlocked-guy-in-a-kilt who helps the winning artist bring their work to life.
 Guests attending the Glenfiddich pop-bar at No Vacancy Gallery can join the Glenfiddich Explorers Program and vote for their favourite piece of art. The Program is accessible to all whisky enthusiasts and offers numerous benefits atGlenfiddich hosted events. By voting, Glenfiddich Explorers will go into the running to win a collection of whiskies from the Glenfiddich range.
Joined by 18 other artists from around the globe, the winner will work at the very location where William Grant & Sons crafted its world-renowned Glenfiddich whisky. Since its release in 1887 Glenfiddich has been the world's bestselling and most awarded single malt whisky, having received more awards since 2000 than any other single malt Scotch whisky.
To date, the Artists in Residence Program has seen over 100 artists from 18 countries take part in the summer residency program. Over the past 15 years the residency has become widely acclaimed in the art world for its un-prescriptive and supportive approach, which has resulted in artists producing inspiring and diverse works which are finally exhibited in the Glenfiddich gallery.
Australian winner of the 2015 residency, Joan Ross, was selected for her carefully composed works in both print and video that are not only visually stunning but deeply thought provoking. Joan uses fluorescent colours on the duller palette of 19th-century art to represent the creeping effects of colonisation.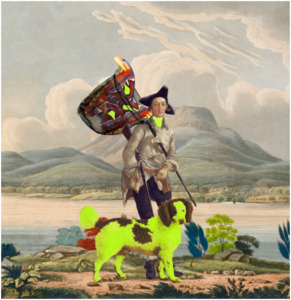 For more information to enter visit https://www.glenfiddich.com/au/latest/2016-australia-artists-in-residence/
William Grant & Sons, Ltd. is an independent distiller founded by William Grant in 1887. Today, the luxury spirits company is run by the fifth generation of his family and distils some of the world's leading brands of Scotch whisky, including the world's favourite single malt Glenfiddich®, The Balvenie® range of handcrafted single malts and the world's third largest blended Scotch Grant's® as well as other iconic spirits brands such as Hendrick's® Gin and Sailor Jerry®.