Here's to a new creative year! Happy 2018!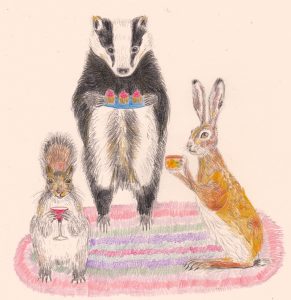 I've been reminiscing about badgers and squirrels. I really miss the Woodland animals from England and I used to go badger spotting. I realise these creatures are seen as pests by many too. Well, they're a bit of a novelty for me! I'm already working on some textile sculptural works and I'm also going to participate in Lilla Rogers Make Art That Sells Bootcamp in a few days. I cant wait!
I'll be keeping you up to date on my progress.
X
Celeste