By Celeste Hawkins
I have been eagerly waiting to find out a little more about the artist/illustrator and the use of computer software that allows their characters to be transformed. Sacha was most helpful in explaining the basics and has even offered some advice for wanna be animators or comic book illustrators. Be sure to check out this clever mans work, especially his short film Loverman!
You describe yourself as a 2D animator. What does that involve?
I am a lapsed 2D animator. I was trained to do 2D animation "traditionally" which means you draw something in one pose then draw it in the pose it will end up in and then go and draw all the drawings in between them to create the wonder of animation.  This is rarely used commercially anymore and most things are done using programs like Flash,Toon Boom and After effects that allow you to move a static drawing around the screen or "puppet" it.
I do that in an ad hoc sort of way for freelance work sometimes but more often than not I find I'm illustrating.
Please discuss your background; childhood interests, training and what lead you into the field.
I always drew and as a child knew I wanted to be some kind of visual artist. I think I lost my way at the end of teens and drifted without touching a pencil or pen for months in a row, which was a bad idea and a setback eventually. In my mid-twenties I knew I had to follow what I loved which was painfully obvious by then and that was drawing. Or was it animation? It must have been because I spent the next 3 years studying Animation at RMIT. A wonderful course although quite eclectic, which was both an attraction and a pitfall. I decided 2D was the way I had to go because anything that didn't involve physically drawing soon lost my interest and has since lost me many jobs. I have been fortunate to make great contacts through friends who work in parallel fields and am sputtering along as a freelance illustrator who sometimes does 2D animation.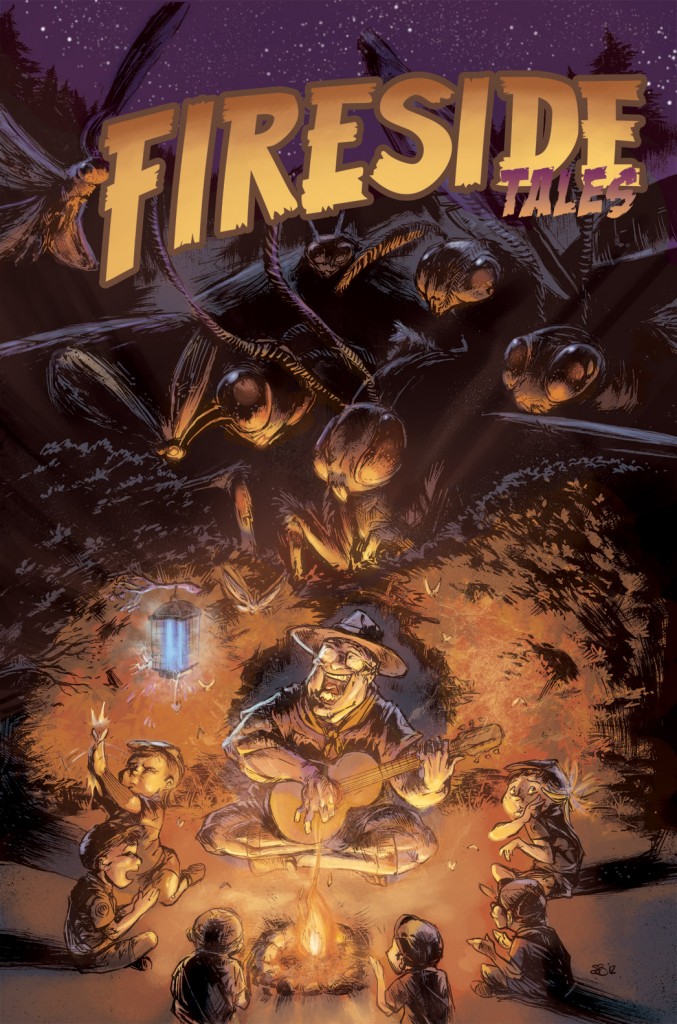 How did Squishface Studio come about- What is your involvement and what is it exactly?
Squishface was the brainchild of the talented Ben Hutchings, a veteran of independent comics in Australia. After working, trapped and isolated in some kind of Bio-Dome situation with only other 'comicers' to feed off  he found he flourished like a rare tropical flower in that greenhouse fug of inspiration. After he was released he decided he couldn't live without this confinement and strong armed me and some other physically inferior freedom loving artists into this shopfront in Brunswick where we all stayed and thrived under his benevolent care.
It turned out to be a comic studio; a place where like-minded creators could gather and show stuff and work. Some of the others have run workshops and I was recently involved in an exhibition. Lots of Melbourne comic creators drop in to hang out with those guys. Sadly, I've moved out but I really value the time I spent creating comics there and the people I met through there.
What inspired you to make 'Loverman'?
Well, I had to make something for the final year project at school. I think also I was reflecting on the nature of infatuation or obsession or love; especially how a person can morph themselves into anything if it makes them more desirable to the one they're obsessed with. It's a desperate sort of act but great for cartoons and visual gags. And that sort of rolled into a stream of consciousness animation. Looking back it's perhaps a bit long and not snappy enough in its transitions but the theme stays strong.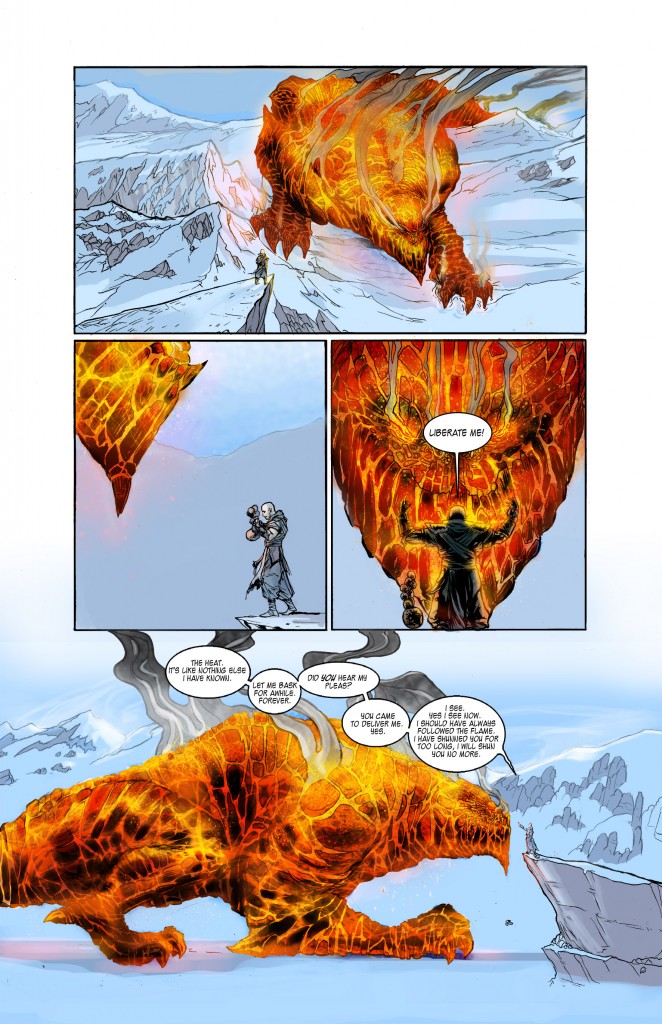 What other animators/illustrators inspire you generally?
I'm always inspired or perhaps distracted by other artists. I see a visual style and want to try for it, even though it's not in my repertoire. I suppose more generally my style is inspired by comic art. I recently came across a Vampirella comic from the 80's with all these amazing Spanish artists in it. There's a lot of talent flying around mainstream comics but also many local independent artists that have inspired me not just in terms of style but also attitude. They just produce work. Great work. They don't get paid; they don't have deadlines or contracts. Seeing that is the biggest inspiration.
Though if you want some names I like: Sam Keith, Ben Hutchings, Istvan Banyai, Paul Pope, Mike Mignola, Dave Blumenstein, Kate Moon, James Jean, Rebecca Hayes, Becky Cloonan, Ben Templesmith, Jeff Smith, Pat Grant, Arran McKenna, John Kricfalusi and on…
What are you currently working on?
I'm currently doing a couple of freelance jobs of varying amusement value which include some Storyboards, technical drawings and concept work. I just finished a small comic that you can view on my blog http://sachascrawl.blogspot.com.au/2012/09/here-it-is.html. I'm trying out brush and ink work with digital colouring and I'm really enjoying using traditional media. Hopefully more to come but finding the time to do a lot is tough.
Do you have any advice for up and coming animators?
Know what you want out of it. If you want to be employable learn programs for 3D or what ever is about to supersede Flash for 2D and other Motion Graphic software.
If you want to do it artistically and roll around festivals then do anything just make it universally appealing. Easy.
Ask people for advice. Try contacting animators who are where you want to be and ask about their journey.
Also always observe real life. I have to remind myself of this. It's really the only way to improve as an artist in any medium no matter what your style may be. Let your subconscious filter the information into a style.
And finally… enjoy isolation.