The topic of this week's illustration Friday is 'Heroic' so for this I have decided to merge two of my favourite things-lop bunnies and viking history. Nearly everything I am drawing now is what I have intermittently been drawing for years. I have sketches of viking or Norse Helmets in an old sketch book but never took them any further. Another good reason to always keep old sketch books! I'm still working on my Skillshare class, the endless tweaking continues and I have worked out that I'll need to record my voice early in the morning before a coffee..oh and before a neighbour starts up a lawn mover. Who would have thought that coffee could affect the quality of your voice!
Yes it does sound a bit over the top, I know! Could I just be looking for excuses? I have to admit it's a little scary. But that is good of course!
See you at the next post with news about my class!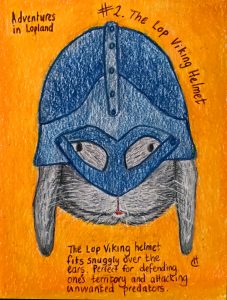 x Celeste