The vibrant colour, shape and movement of 'Gold Coast Happy Days' has been popularly selected as the first piece of public art to enliven Stage 1 of the Gold Coast Cultural Precinct.
Gold Coast Mayor, Tom Tate, and The Arts Centre Gold Coast (TACGC) General Manager, Destry Puia, today revealed the image that will turn an otherwise bland construction fence into a public art installation.
Hiroshima-born artist and designer, Go Suga, was inspired by the city he has called home since 1990 to deliver his winning entry.
"Go's entry is a standout piece of art, capturing the real essence of the Gold Coast's strong colours, boundless energy and outdoor lifestyle," said Mayor Tate.
"And at its centre is the multi-layered Art Tower which will one day rise up out of the cultural precinct, reminding us that this will be the heart of art and culture in the city."
The competition, organised by The Arts Centre Gold Coast, attracted strong interest from Gold Coast artists, with an independent panel choosing three to participate in a public vote.
Go's colourful entry was the public's clear favourite, attracting almost half (384) of the 776 public votes.
As well as being rewarded with $2000 in prize money from The Arts Centre Gold Coast, Go's Gold Coast Happy Days will be incorporated into the hoardings design for Stage 1 site fencing during almost 18 months of construction.
Mr Puia praised the other competitors and, in particular, the shortlisted entrants – Tyler Jackson's vivacious 'Aspects' and Tropical Loveland's 'Waterways Wonderland'.
"Artists, by their very nature, are brave. They are prepared to put their talent and creativity – such a large part of themselves – out there to be judged by others.
"Their willingness to share enriches us all, individually, and as a city. And the Gold Coast is fortunate to have such a wealth of artistic talent."
After moving to Australia, Go settled on the Gold Coast, where he completed his Diploma of Graphic Design. He says his talent for drawing has turned into a lifelong passion, enabling him to blend cultures and provide expression for his personal views on social, political, surfing and cultural issues.
Now his art utilises drawing, typography, layout and composition. He is among the represented artists at 19 Karen Contemporary Artspace in Mermaid Beach.
Australia's largest LEGO exhibition, Brick Man Experience – The Complete Collection by Ryan McNaught, is back by popular demand and is heading to Brisbane for 13 days only.
A variety of Ryan's LEGO works will be displayed including his biggest ever Star Wars LEGO build, QANTAS A380, a quarter scale LEGO Ferrari and the world's largest LEGO flower.
Following two sell-out tours in Melbourne and Sydney, the exhibition will be in Brisbane from 10th until 22nd December at Brisbane Convention & Exhibition Centre.
Ryan is the only LEGO Certified Professional in the Southern Hemisphere and one of only 12 in the world!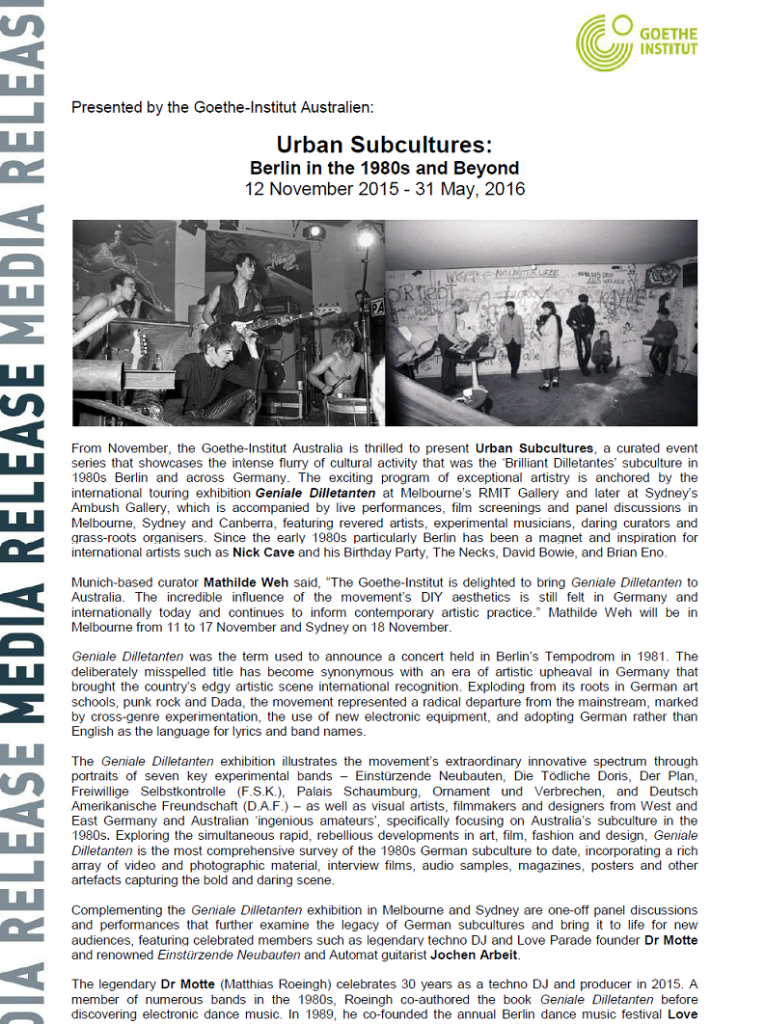 Announcement: Daniel Boyd Appointed to the Board of Directors
Artspace is pleased to announce the appointment of artist Daniel Boyd to the Artspace Board. One of two artist-appointments to the Board of Directors, these important roles advocate for Artspace with local and international artist networks and contribute their professional insight as creative practitioners.
Daniel Boyd is an Indigenous-Australian artist whose practice examines colonial narratives. Born in Cairns, Queensland, he is of the Kudjila/Gangalu peoples, from Clermont South to the Dawson River region of mid-Queensland. Boyd's relationship with Artspace began in 2013 with the exhibition History is Made At Night, his first major solo presentation in a public institution.
Since this time, he has become one of Australia's most respected artists, with work presented in several major exhibitions including the 56th Venice Biennale: All the World's Futures (2015); the Kochi-Muziris Biennale: Whorled Explorations, Kochi, India (2014); the Moscow International Biennale for Young Art: A Time for Dreams (2014); and Regarding Picasso: Contemporary Artists' Responses to His Art at the Musée Picasso, Barcelona (2014). Most recently he was selected for the 20th Biennale of Sydney: The future is already here — it's just not evenly distributed (2016), curated by Stephanie Rosenthal, Chief Curator of Hayward Gallery, London.
Of his appointment, Artspace Executive Director, Alexie Glass-Kantor and Artspace Board Chair, James Emmett state, 'We are so excited to welcome Daniel to the Artspace Board of Directors. His thoughtfulness and depth of character — as well as his substantial professional achievements — exemplify the seriousness of intent in his practice and his capacity for leadership. This appointment provides Artspace with invaluable perspective during a critical period of international recognition of Indigenous-Australian art practices, and affirms our ongoing commitment to providing audiences direct encounters with the artists and the ideas of our times.'
Daniel continues, 'I'm so pleased to be joining Artspace at this point in its history, and I look forward to working with Alexie, the Artspace team and Board to continue to provide opportunities for artists in Australia.'
Daniel Boyd replaces outgoing Board member Chris Fox, who joined Artspace in 2011 and recently completed his tenure. We thank Chris for his passionate advocacy, dedication and generous contribution to the organisation over the last four years. He is an outstanding artist and we wish him the best in his future endeavours. Daniel joins fellow Board members Kathy Bail, Michael Baldwin, Sally Breen, Julie Garis, James Emmett and Caroline Rothwell as Artspace continues to support strength and diversity in the voices contributing to its strategic direction and growth.
Image: Daniel Boyd, courtesy of Roslyn Oxley9 Gallery, Sydney. Photo: Liz Ham
Daniel Boyd is represented by Roslyn Oxley9 Gallery, Sydney.