WHAT'S ON
Indigenous Art, Colour Box Studio, Photography and More..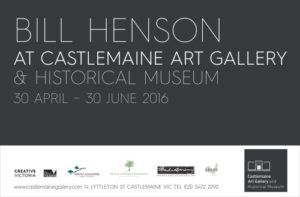 Bill Henson: Landscapes
Castlemaine Art Gallery
30 April – 30 June 2016
The upcoming exhibition Bill Henson: Landscapes will mark the first major exhibition of photography at the Castlemaine Art Gallery and Historical Museum (CAGHM).
Bill Henson: Landscapes opens on 30 April and will present a selection of key works from Henson's oeuvre, presenting the transience of life set against and within the Australian landscape. These major works explore complicated notions of temporality in the twilight and darkness, the vanishing point between night and day.
Henson surveys the light and shade of the contemporary Australian landscape filtered through the romantic and the sublime; it is a shadow land that he presents, of areas abandoned and partially lit and which explore the presence and absence of human beings in the environment. Henson's dramatic landscapes explore the intersections between humanity and nature in haunting imagery.
Bill Henson: Landscapes will compliment and build upon the significance of CAGHM's permanent collection and the diversity and engagement of the 2016 exhibition program. Traditional landscape painting is a major feature of the collection, which holds works from the mid-colonial period to the present including works by artists such as Louis Buvelot, Frederick McCubbin, Fred Williams, Lina Bryans, Philip Wolfhagen and Rick Amor.
The exhibition Bill Henson: Landscapes will be accompanied by a full colour catalogue, which has been produced with the assistance of major exhibition sponsor, Gordon Darling Foundation.
Bill Henson: Landscapes is on display at Castlemaine Art Gallery from 30 April until 30 June 2016.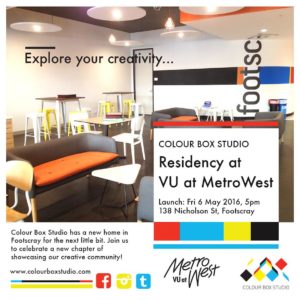 From early beginnings as a pop-up space in an old tattoo parlor to a warehouse studio space, Colour Box Studio now has an exciting new home in the heart of Footscray.
Over the last three years Colour Box Studio (www.colourboxstudio.com) has provided a platform for the community to explore their creativity. They've created opportunities for artists and creatives to showcase their artistic practices through Pop Up Shops, Workshops, Events, Exhibitions and via our online platforms. Colour Box Studio was founded in 2012 by Australian Solomon Islander filmmaker, community arts practitioner and creative producer Amie Batalibasi.
For the next six months, Colour Box Studio will be doing a residency at VU at MetroWest, Victoria University's open community space at 138 Nicholson Street. VU at MetroWest has been running for two years and operates as a multi purpose space that hosts events, exhibitions, seminars and talks. The residency will provide a home base for Colour Box Studio's annual program of innovative workshops, projects and events, as well as direct engagement and connection with the local community.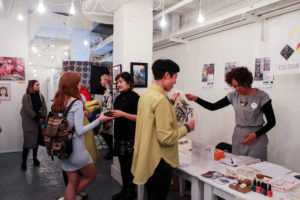 Please join us for the launch of the residency at VU at Metrowest on Friday 6 th May from 5pm. Chat with artists, creatives and locals, or take advantage of the Colour Box Studio discounted membership offer. Some drinks and snacks will also be provided on the night.
A membership provides access to a whole range of benefits including discounted workshops and mentoring services, as well as the chance to be part of a diverse community of artists, designers, creatives, musicians, arts workers and more.
As part of the residency, they'll also be an exciting opportunity for an emerging artist to join Colour Box Studio as an artist in residence. Come on down to find out more about what's in store for Colour Box this year, check out the new space and celebrate the launch of the residency.
Colour Box Studio Residency at VU at MetroWest LAUNCH
Date: Friday 6th May 2016
Time: From 5pm
Address: 138 Nicholson St, Footscray VIC 3011
Website: click here
Facebook Event: click here

Shepparton Art Museum (SAM) is delighted to announce the seven shortlisted artists and arts collectives who will present an exhibition in the 2016 Indigenous Ceramic Art Award (ICAA). The Award celebrates and supports the rich and diverse use of the ceramic medium by Indigenous artists and acknowledges the special industry of ceramic art. The winner of the $20,000 acquisitive prize will be announced during the exhibition official opening event, Saturday 20 August 2016.
The 2016 shortlisted artists are:
• Janet Fieldhouse, Torres Strait (QLD)
• Deanne Gilson, Wadawurrung/ Wathaurung (VIC)
• Sean Miller, Kamilaroi (NSW)
• Raymond Young, Gunnai / Yorta Yorta/ Gunditjmara (VIC)
• Alison Murray, Girramay (QLD)
• Gallery Kaiela Artists (VIC)
• Jack Anselmi, Yorta Yorta
• Cynthia Hardie, Yorta Yorta
• Ernbella Women Potters, Pukatja Community – Pitjantjatjara Language (SA)
• Lynette Lewis
• Yaritji Jack
• Marissa Thompson
• Anne Thompson
• Tjimpuna Williams
• Janelle Thompson
• Rachael Mipantjiti Lionel
• Alison Milyika Carroll
• Carlene Thompson
In 2016 the ICAA attracted applications from around the country. The seven shortlisted applicants have been invited to present a substantial body of new work for display at SAM from 6 August to 25 September, 2016. Accompanying the exhibition will be a series of cultural programs that will provide skills and knowledge exchange.
Judging the finalist in the 2016 ICAA are: Tom Mosby, CEO, Koorie Heritage Trust Inc; Kimberley Moulton, Senior Curator South Eastern Australian Collections, Melbourne Museum; and Dr Rebecca Coates, Director, Shepparton Art Museum.
The 2016 ICAA will be curated by Project Curator Joanna Bosse and Belinda Briggs, Curatorial Assistant – Indigenous Visual Arts.
The ICAA is developed in partnership with the Sir Andrew and Lady Fairley Foundation, Margaret Lawrence Bequest and Mr Allan Myers AO QC and is generously supported by Fairer Futures Fund / Australian Communities Foundation.
Important Dates:
Exhibition opens to the public
Saturday 6 August
Exhibition official opening and award announcement
Saturday 20 August, 4 to 6pm
Cultural program
Commencing 6 August to 25 September
Exhibition dates
Sunday 6 August to Sunday 25 September
For further information, print quality images of past Award winners, or to arrange interviews with SAM staff, please contact Miranda Brown Publicity on phone (03) 9419 0931 or email miranda@mbpublicity.com.au.
2016 Indigenous Ceramic Art Award partners and supporters:
http://www.sheppartonartmuseum.com.au
NO VACANCY GALLERY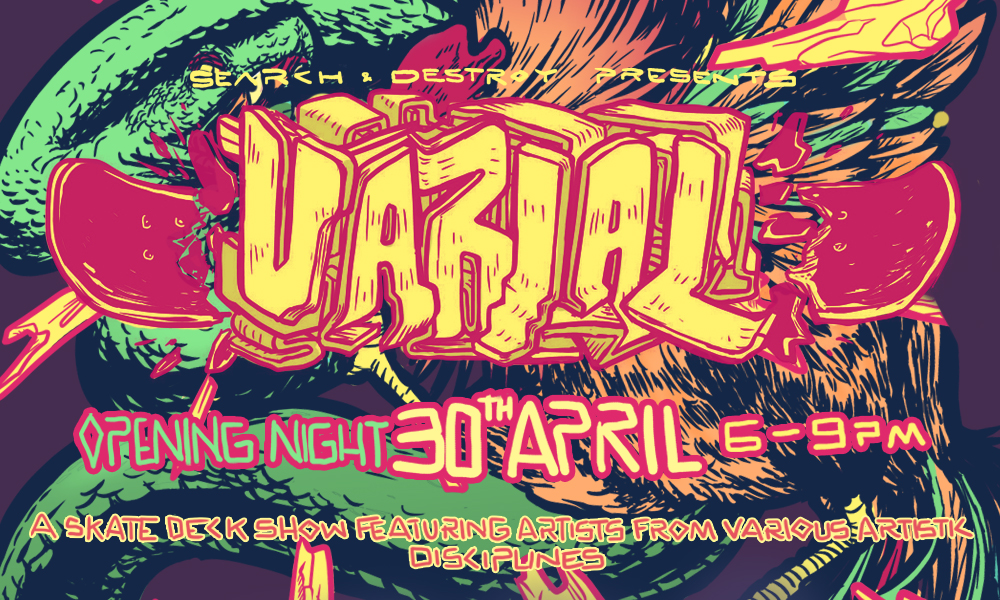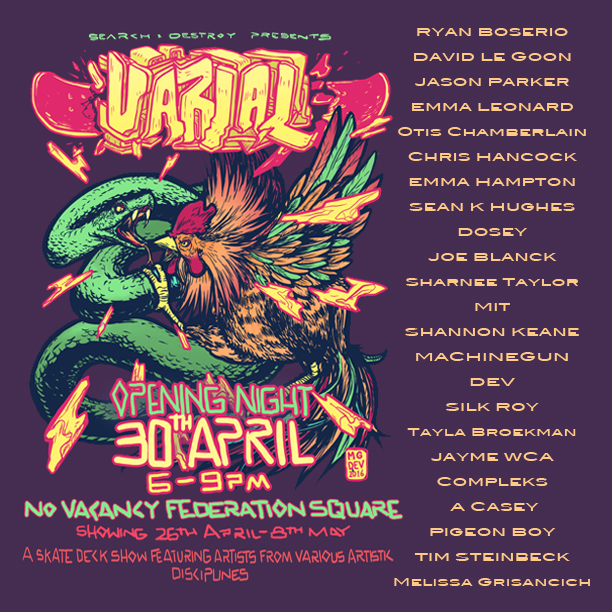 VARIAL
26 April – 8 May
Launch: Saturday 30 April 6–9pm
No Vacancy Gallery, Project Space: Tenancy 32, The Atrium, Federation Square, Federation Dr, Melbourne, VIC, 3000
Tuesday to Saturday 11am-5pm and Sunday 12pm-5pm
Varial is an exhibition focused on bringing art and skateboarding aesthetics together, and the 20 odd emerging artists will create their work on skate decks. The artists come from various artistic backgrounds including illustration, fine arts, graffiti, and tattooing. This selection of young creators provide the show with a wide range of styles, and have been featured in galleries locally and internationally. They are passionate and strive to make some of the best contemporary art in Melbourne.
Artists:
Ryan Boserio, David Le Goon, Otis Chamberlain, Shannon Keane, Sharnee Taylor, Machinegun Dev, Tim Willis, Chris Hancock, Dosey, Emma Hampton, Mit, Silk Roy, Jayme WCA, Jason Parker, Sean K Hughes, A. Casey, Pigeon boy, Emma Leonard, Tayla Broekman, Joe Blanck, Compleks & Melissa Grisancich.
For additional information: please contact No Vacancy Gallery at info@no-vacancy.com.au or 03 9663 3798
KALEIDOSCOPE EXHIBITION
25 April – 8 May
Launch: Thursday 28 April, 6-9pm
No Vacancy – QV Gallery, Queen 34-40 Jane Bell Lane, Melbourne, VIC, 3000
Tuesday to Saturday 11am-5pm and Sunday 12pm-5pm
The annual Kaleidoscope exhibition features work by over 50 artists from across Victoria. An inclusive arts initiative run by Scope's Community Inclusion staff comprising an exhibition, art prize and mentorship program, Kaleidoscope will take up residence in the No Vacancy Gallery in Jane Bell Lane from 28 April – 8 May.
The exhibition will feature artworks and support material of some of the artists and their collaborators. This multifaceted and colourful combination will provide an insight into the diverse creative processes, tools and approaches these artists engage in..
For additional information: please contact Catherine Martin on 0409 197 551 or cmartin@scopevic.org.au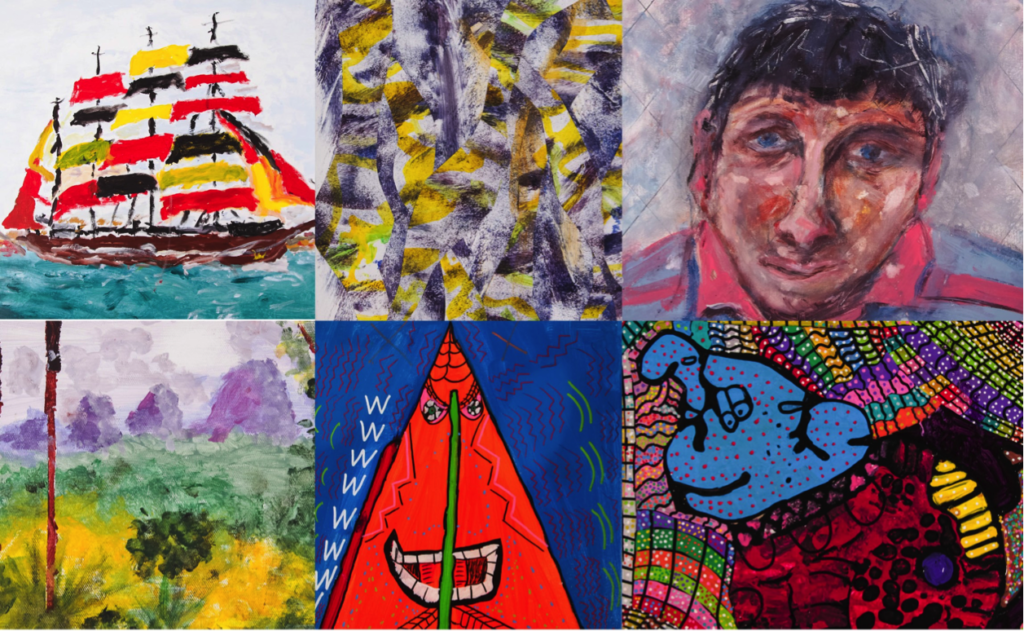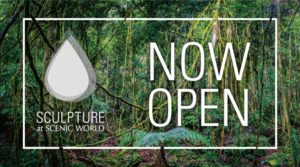 Record numbers visiting Sculpture at Scenic World
In the two weeks Sculpture at Scenic World has been open, more than 44,200 people have visited Scenic World – an increase of almost 25 per cent on last year.
Open for four weeks, 8 April to 8 May, visitors to the Blue Mountains have been making a beeline to the world-class attraction to experience the only exhibition of its kind to be held in an Australian rainforest.
Scenic World's Joint Managing Director, Anthea Hammon, said in its fifth year, Sculpture at Scenic World has been extended from three weeks to run for a full month in 2016 due to the exhibition's increasing popularity.
"Every year we're seeing more and more people drawn to Sculpture at Scenic World," Anthea said. "That's partly because of the incredible quality and variety of artworks and because of the location of the exhibition."
With 28 artworks on display from 33 artists, guests of all ages from all over the world are taking a journey on either the Scenic Railway or Scenic Cableway to the Jamison Valley floor to interact with nature and man-made creations.
"The immersive rainforest environment adds a special, almost other-worldly dimension to the artworks which have been curated sensitive to each area they are located in," Anthea said.
"The outdoor rainforest gallery and the limited time Sculpture at Scenic World is held each year are certainly some of the reasons so many people want to experience the event – that and the fact the sculptures range from spectacular, grand-scale objects to smaller, dramatic pieces – all of which challenge our visitor's senses, imaginations and understanding."
The winning 2016 Sculpture at Scenic World artwork, Extinct Markers, created by Michael McIntyre, is attracting significant attention and comment, especially on social media.
Scenic World's Sculpture Exhibition Manager, Justin Morrissey, said, "Our guests have really taken to Instagram and Facebook this year to share their experiences and thoughts about Sculpture at Scenic World and the artworks included."
"Visitors are also really enjoying interacting with our digital catalogue. They can download the interactive magazine to their smart devices, it's the perfect exhibition companion offering artist information, interviews, videos and audio."
Sculpture at Scenic World is open for another two weeks until Sunday, 8 May 2016. For information about the exhibition and its extensive Public Program visit www.sculptureatscenicworld.com.au

Streets of Papunya: the re-invention of Papunya painting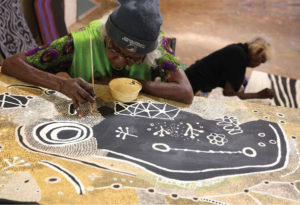 Martha McDonald Napaltjarri (in foreground) and Mona Nangala painting at Papunya Tjupi art centre, Papunya, 2015. Photo: Helen Puckey
Curated by eminent scholar of Papunya art Vivien Johnson, Streets of Papunya celebrates the renaissance of painting that has occurred in one of the best-known locations of art production in Central Australia, since the establishment of the Papunya Tjupi Arts Centre in 2007. Highlighting the work of early, established and emerging artists, Streets of Papunya reiterates the rich cultural history of painting in Central Australia through the eyes of the contemporary generation, in particular, the exhibition reveals the remarkable art of the women painters of Papunya today.
Opening address | Charlotte Phillipus Napurrula, Painter and Chairperson of Papunya Tjupi Arts Centre (2010-14)
Public Program
Friday 6 May | 1-2pm: Floor talk – Charlotte Philiiipus Napurrula and Curator Vivien Johnson
Thursday 26 May | 1-2pm: The Art of Papunya – discussion with John Kean, writer and researcher, former producer with Museum Victoria and Art Advisor for Papunya Tula Artists Pty Ltd (1977-79)
RMIT Gallery | RMIT Building 16 Level 3 | 344 Swanston Street, Melbourne VIC 3000
Mon – Fri 11 am – 5 pm | Thurs 11 am – 7 pm | Sat 12 pm – 5 pm | Closed Sundays & Public holidays
Copyright © *|2016|* *|RMIT Gallery|*, All rights reserved.