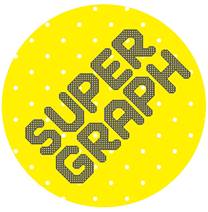 SUPERGRAPH is a spectacular three day event and celebration of design, print and illustration. SUPERGRAPH showcases original and limited edition artworks available for every taste and budget, and is ideal for all to broaden their knowledge and collection of graphic art works created by new and emerging talent.
Anyone can apply to be part of SUPER­GRAPH, with potential exhibitors needing to apply via the SUPER­GRAPH website. The deadlines for submissions are fast approaching, with November 10 the deadline for Round Two of applications.
SUPERGRAPH is THE unique graphic art destination, with creative workshops, artist led master classes, fun events and an opening night party set to inspire everyone who attends.
Visit the SUPERGRAPH website to apply and sign up for the newsletter :
http://instagram.com/supergraph |
www.twitter.com/supergraphau |