SO MUCH ON!!
It's Melbourne Art week folks, so that means there are many more reasons to slip into the fresh, rainy streets of Melbourne  and go check out some bloody good Art!

KATE SHAW
ANTHROPOCENE
Exhibition dates: 17 August to 10 September 2016
Opening celebration: Saturday 20 August, 3pm to 5pm
Location: Fehily Contemporary
935 High Street, Armadale VIC 3143
SPRING 1883
SPRING 1883  returns to The Hotel Windsor during
Melbourne' Art Week 2016, presenting the best contemporary art from the region and beyond.
SPRING 1883 offers free admission during its public opening hours:
Wednesday 17 August – VIP and Media Previews by invitation only
Thursday 18 August – 12pm to 6pm
Friday 19 August – 12pm to 6pm
Saturday 20 August – 12pm to 6pm
Sunday 21 August – 12pm to 4pm

Fuse at Flinders Lane Gallery
Spectacular Chinese light festival returns to illuminate Australia with new show!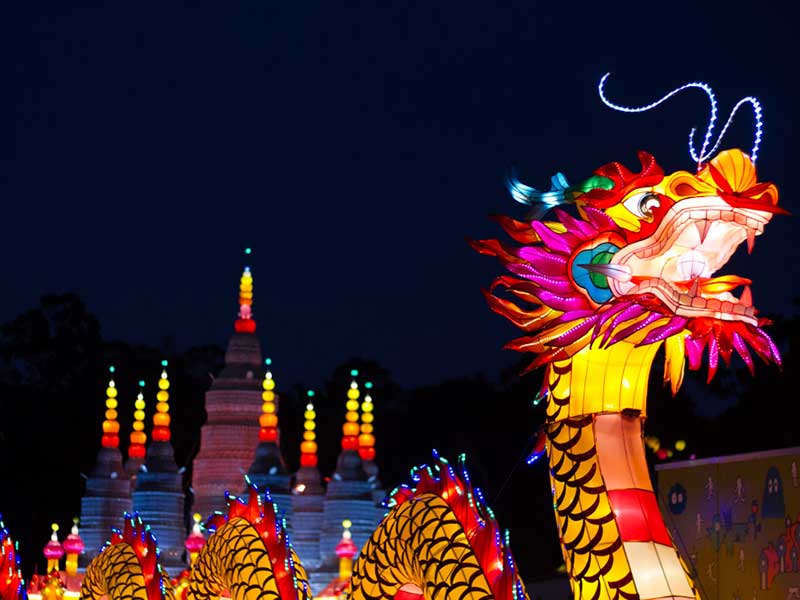 Following a hugely successful festival in Melbourne last year, the Dandenong Festival of Lights is set to amaze Melbourne once again with its brand new show.
Dandenong Festival of Lights celebrates Chinese culture through a display of over 500 interactive and beautiful silk lanterns. The vibrant light displays, some of which are an impressive 20m wide and 15m high, come in all shapes and forms. This includes mythical creatures, Chinese Zodiacs, terracotta warriors and animals such as elephants, pandas and many more. To complement the visual experience, visitors can enjoy ambient music which will be played along the marked tree-lined paths.
The festival begins on the 26th of August and will run until the 9th of October. It will be open to the public from 6pm to 10pm daily. The festival covers over 10,000 square metres and will be held in the picturesque Dandenong Showground in Greaves Reserve, Dandenong, VIC.
"We are thrilled to be organising and bringing back such a captivating and impressive light festival," says Rod Stoller, Director of Logistic Events Australia. "It truly is a one-of-a-kind event which fits in with the arts and culture of Melbourne. With hundreds of new lanterns, we know that the Dandenong Festival of Light will again be a huge success. We hope the festival not only shares Chinese culture, but also enlightens and educates people of all ages."
In addition to the light displays, there will be live performances of lion costume dancing and drumming shows to entertain people of all ages. Throughout the festival, visitors will also have the opportunity to participate in kung fu workshops and drumming workshops. A dumpling bar and other rotating food vendors will be on-site. Kids will also be entertained with a range of rides.
This will be an incredible experience for the whole family to share and an inspiring way to welcome in spring.
Tickets are $20 for adults, $14 for kids and $60 for a family of four. It is free of charge for kids aged 3 and under.
For more information on the festival and how to book tickets, visit www.lightfestival.com.au and www.facebook.com/lightdisplayfestival
Art Prizes
2016 Len Fox Painting Award
Castlemaine Art Museum 8 October – 31 December 2016
The 2016 Len Fox Painting Award is a biennial $50,000 acquisitive award at the Castlemaine Art Museum. Initiated and funded by Len Fox (1905-2004), this prestigious award commemorates the life and work of his uncle, the influential and internationally recognized Australian born painter, Emanuel Phillips Fox (1865-1915). Known for his plein air, impressionist style, Fox's paintings are characterized by vibrantly coloured landscapes and scenes of everyday life. The 2016 Len Fox Painting Award is an exciting opportunity for artists to interpret these qualities in a contemporary context.
Entries close: 2 September 2016
Opening and announcement: 8 October 2016.
The 2016 Len Fox Painting Award exhibition will be on display at Castlemaine Art Gallery from 8 October until 31 December 2016.
Make your mark on the city: #ColourQV street art competition, Melbourne decides on the winner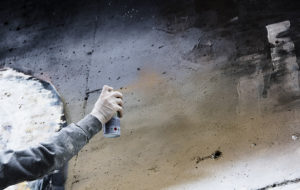 QV Melbourne is calling for entries from Melbourne artists to transform one of their laneways into a spectacular work of art. In a first for the precinct, QV is asking Melburnians to choose the winning artwork, from three finalist sketches.
Spot the other street art at QV Melbourne: 1. Level 2, behind the Square; 2. Jane Bell Lane – Image Credit: QV Melbourne
As spring herald's new colour and life, QV Melbourne is commissioning a vibrant piece of artwork for the laneway wall between Russell Street and Meat Fish Wine, located in QV's Artemis Lane. Melbourne artists are encouraged to enter the #ColourQV street art competition, showcasing their portfolio of work.
The winning artist will be awarded a grand prize of $5,000, with all paint supplies and art materials to be provided to complete the artwork, spanning 15 metres in length x 2.1 metres in height. With over 40,000 people a day moving through QV, the winning artist's work will be given significant exposure.
QV's Regional Centre Manager, Lisa Fleming, says the competition is an opportunity to showcase Melbourne's most intriguing new street art in the heart of the CBD; "We are really excited by the opportunity to work with a local artist to create an iconic piece of wall art for QV and the community to enjoy. We anticipate receiving some great entries, given Melbourne's track record for producing interesting and thought-provoking laneway art.
"QV Melbourne's laneway design creates the perfect precinct to engage with our visitors through events, entertainment and art. We developed the #ColourQV competition to support Melbourne's thriving street art community and profile some of the city's most exciting artists, whether they are established or emerging.
"Our retailers are unique and eclectic, ranging from everyday needs, to fashion, to eating out, so we are looking for a distinctive piece of art that will engage with our diverse customer base."
#ColourQV calls for a work that incorporates colour and creativity, has an element of interactivity and considers the surrounding environment, with the wall located in a prominent restaurant precinct.
The competition is limited to Melbourne based artists.
Entries are open until midnight on Sunday 4 September. Three finalists will be notified by 8 September and offered a finalist fee of $300 each to complete a sketch of their proposed artwork by 14 September. Once the sketches are complete, a poll will be held via the QV Melbourne Facebook page where Melburnians can weigh in and ultimately choose the winning artwork.
Enter #ColourQV by emailing qvreception@dexus.com with your portfolio (attachments to be no more than 2MB) and contact details. Entries close at midnight on 4 September.
For more information on the #ColourQV competition and terms and conditions, visit www.qv.com.au
#ColourQV
@QVmelbourne
Facebook
Instagram
Twitter
September…
WICK FRINGE SERIES 2016
Featuring 12 Performance Seasons, Visual Artists,
Live Events And More!
Tickets Available from: melbournefringe.com.au
wickstudios.com.au
www.thedogtheatre.com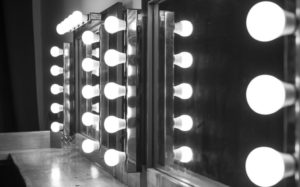 15 – 27 September 2016
Wick Studios
23-25 Leslie St, Brunswick.
Open from 5pm-11pm Thursday Friday Monday Tuesday
12pm-11pm Saturday and Sunday
Accessibility: Wheelchair accessible/toilets.
Featuring: Bombshells, Love Letters to Fuck Bois, The Curiosity Experiment,Uncle Lisa's Fun Emporium (including Spiders Wearing Party Hats, Art Sex & Snacks and Queer Comedy Showcase), Oxytocin, Terraform, Showga, The Boys, FACESWAP, Lose The Plot: Adventures in Storytelling, Apologue, and Spring Clean.