Sometimes I think I should call this, "Flinders Lane Blog". I just love it so much.:)
If you didn't know it was there, you could easily miss it. It's a fantastic space and just so relaxing. Apart from the obvious tantalizing books on display aching to be read, there is also a gallery upstairs on the top floor. Elisabeth Blanchet's work, a series of oil paintings and drawings entitled, "Inner Worlds.' is on currently and finishes the 30th of March.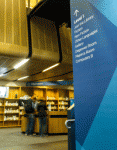 There is also a piano in the gallery space. And If you are lucky enough, you will catch one of Melbourne's best known icons, composing many of her own beautiful pieces. Very special.
 2. Visit Pollon Flowers
All matter of natural things spill out into the street from this space, you can never walk past and not be drawn to something. They always have the most amazing displays. Interwoven branches, gigantic vases, rare flowers, little glass worlds….
 3. Visit one of Flinders Lanes many galleries!
One pick for today is Karen Woodbury Gallery showing the work of Deborah Kelly, Heather B. Swann and Balint Zsako in one room. Marie Hagerty and Robert Foster in the other.These shows finish this weekend.
My favourites have always been the wine, cheese…homemade crumpets and coffee. Great service and vibe.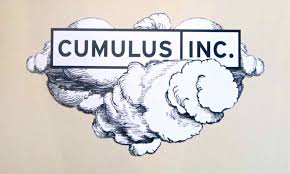 5. Visit the Nicholas building 
Situated on the corner of Swanston Walk and Flinders Lane, this building thrusts you into the past. It is a home to a myriad of creative spaces, including artist run initiative, Blindside.