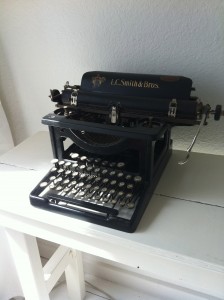 I'm just having a catch up on things this week. I've been searching the web, making art and thinking,thinking,thinking about where I would like to take this site in the future. In the next few months, I plan on doing a few renovations to the site, especailly in regards to the layout. Keep sending me emails and feel free to comment-I welcome your suggestions!
One thing is for sure, I intend to keep speaking to inspiring folk and looking at how art and just creation in general can affect change, or at the very least start a discussion about important issues.
This week I learnt from Mark Holsworth's blog that the glass vitrines in my favourite Melbourne underpass is up and running again-rebranded with fresh new work.
I am also going to leave you with an ABC Arts video of one of my favourite artists, Fiona Hall-who has recently represented Australia in the 56th Venice Biennale.
Enjoy and see you next week!
Celeste 
View the video of Fiona Hall  here