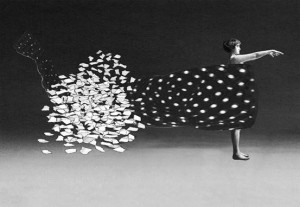 Pat Brassington, Flight of the Duchess 2011, pigment prints on etching rag 310gsm.
Pat Brassington is one of Australia's most highly respected an influential artist working in photo-media. This exhibition includes recent works from Brassington's practice, including A Heartbeat Away, presenting her continuing aesthetic as informed by Surrealism. Brassington's work delves into the uncanny and the abject, conveying an ever-present sexuality, ensconced in a cinematic dream-like state.
 18th February – 3rd May 2014
1489 Malvern Rd, Glen Iris.
Open 10am -4pm Tues to Sat.