ART MEETS SCIENCE IN WORLD FIRST ROAD SAFETY CAMPAIGN
Introducing Graham: the only person designed to survive on our roads
Evolutionary science and human vulnerability are at the centre of a new Victorian initiative to reduce road deaths and injuries.
The Transport Accident Commission recently launched its latest road safety project, highlighting how susceptible the human body is to the forces involved in transport accidents.
In a shift from its traditional road safety campaigns, the TAC has collaborated with a leading trauma surgeon, a crash investigation expert and a world-renowned Melbourne artist to produce 'Graham', an interactive lifelike sculpture demonstrating human vulnerability.
Graham has been designed with bodily features that might be present in humans if they had evolved to withstand the forces involved in crashes. Studies have shown that the human body can only cope with impacts at speeds people can reach on their own, unassisted by vehicles.
"People can survive running at full pace into a wall but when you're talking about collisions involving vehicles, the speeds are faster, the forces are greater and the chances of survival are much slimmer," TAC chief executive officer Joe Calafiore said.
"Cars have evolved a lot faster than humans and Graham helps us understand why we need to improve every aspect of our roads system to protect ourselves from our own mistakes."
Mr Calafiore said the science of human vulnerability underpinned Victoria's new Towards Zero approach to road trauma reduction.
"We have to accept people will always make mistakes, but modern vehicle safety technology and safe road design can drastically reduce the forces involved when a crash happens, making them more survivable," Mr Calafiore said.
Royal Melbourne Hospital trauma surgeon Christian Kenfield and Monash University Accident Research Centre crash investigator David Logan briefed Melbourne sculptor Patricia Piccinini to develop Graham.
The installation will be on show at the State Library of Victoria until August 8, before going on a roadshow. Victorians can also interact with Graham online at www.meetgraham.com.au.
In an Australian first, Victorians will be able to use Google Tango, the latest in immersive augmented reality technology, to look beneath Graham's skin and better understand how his unique features would work to cushion him from serious injury in a crash.
School curriculum has also been developed to enhance the learning experience for students visiting Graham in person or online.
"Graham is an educational tool that will serve the community for years to come as a reminder of why we need to develop a safer road system that will protect us when things go wrong," Mr Calafiore said.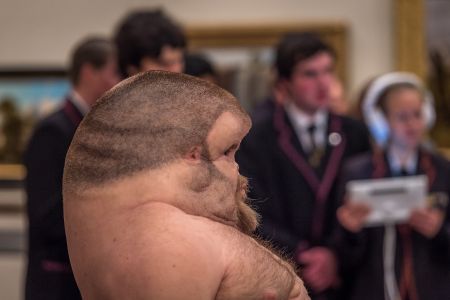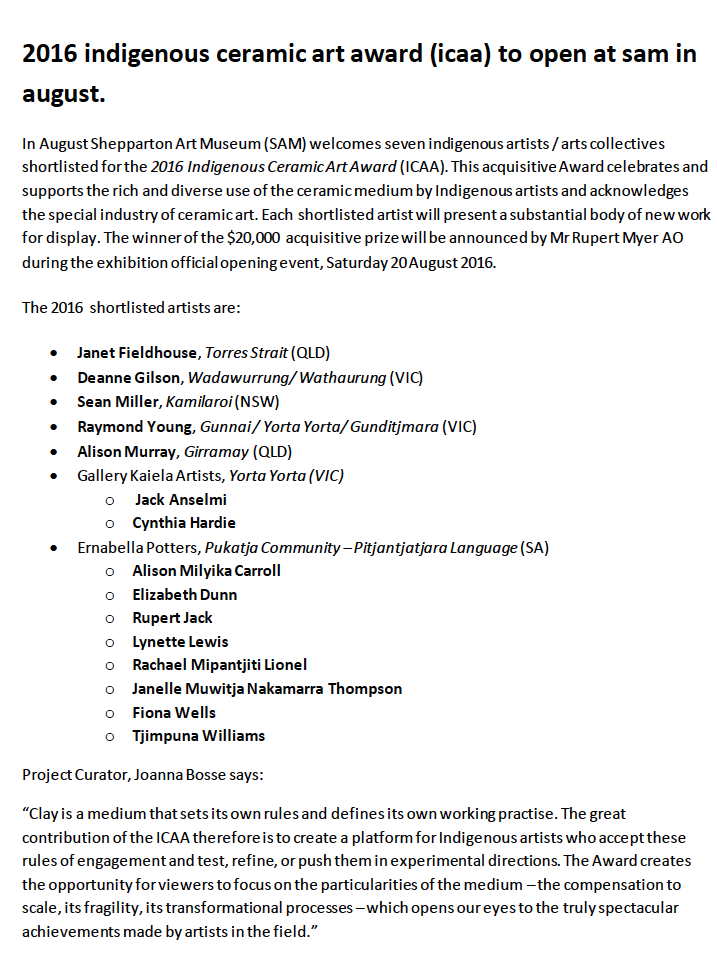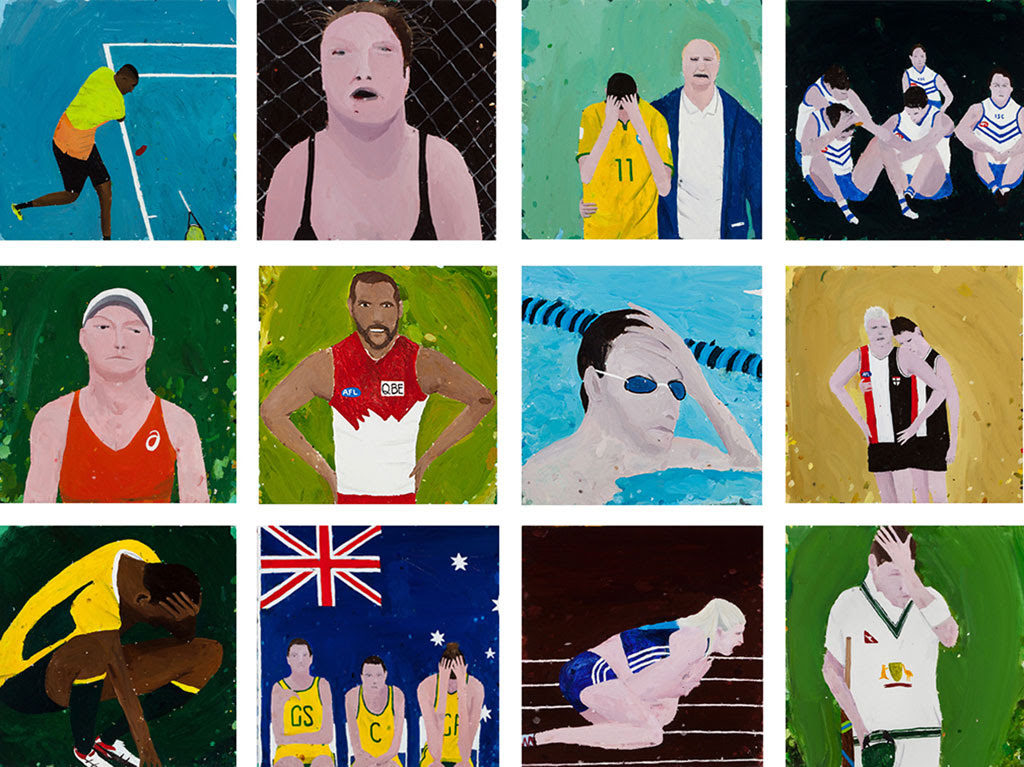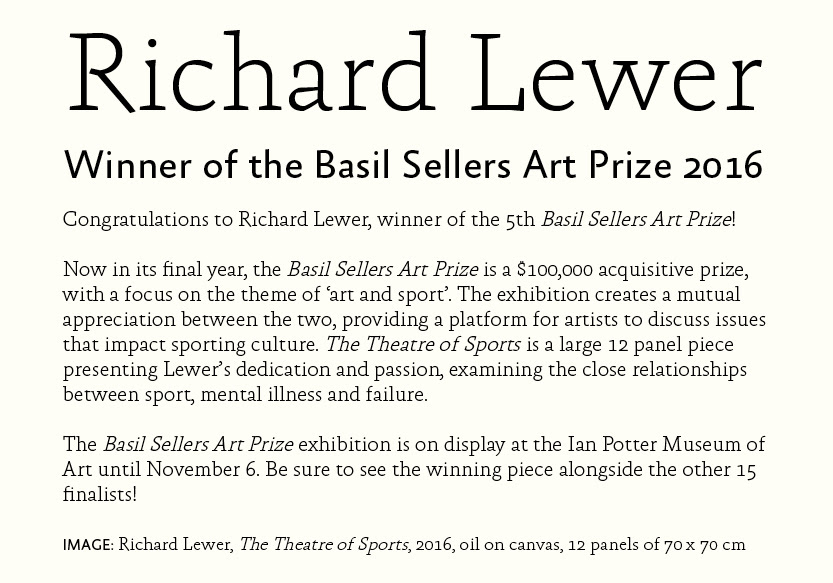 HELLENIC MUSEUM WORLD BEST
Australia's Hellenic Museum is one of only 28 Museums in the world chosen to take part in The Best in Heritage conference – an international symposium that recognises award winning museum, heritage and conservation projects. The Museum's CEO John Tatoulis has been invited to travel to Dubrovnik, Croatia in September, as a distinguished laureate, to discuss and present the Museum's cultural partnership with the Benaki Museum, Athens, specifically the development and success of the exhibition Gods, Myths & Mortals.
"Being selected to present to such a prestigious group of Museum experts and leaders in their field is testament to all the hard work of the Hellenic Museum," says Mr Tatoulis.
The Gods, Myths & Mortals project was initiated by Mr Tatoulis and supported by the Hellenic Museum board, State Government and the Benaki Museum. Its main objective was to provide an overview of Greek art and culture through the ages, as well as help the Museum grow by acting as a catalyst to create new works with established and emerging artists; develop new initiatives and partnerships; and produce dynamic and diverse cultural events.
"The loan of a collection of this calibre is, in its self, a significant coup for Australia," said Mr Tatoulis who adds that just next month a second collection from the Benaki Museum The Art of Adornment will be on display from 26 August. This collection features over 90 pieces of intricate and exquisite jewellery from the 17th to 19th centuries.
Since Gods, Myths & Mortals launched in September 2014, it has seen visitors from all over Australia as well international guests visit the Hellenic Museum. The collection, that spans 8000 years of Greek civilization, went on to win the Best Exhibition by Museums Australia Victoria in 2015. Commended for punching above their weight, and praised for both the quality and duration of the exhibition from Greece's Benaki Museum, the team at the Museum worked diligently with the Benaki to transform the space of the former Royal Mint, and to ambitiously bring the items to life in their Australian home for the next ten years.
The project Gods, Myths & Mortals has acted as a platform from which other exhibitions, events and artworks could evolve. The ONEIROI installation is a great example of this and shows how ancient and modern Greece can be showcased in a single collection. Internationally acclaimed artist Bill Henson was commissioned to create a new series of photographs as a permanent installation at the Hellenic Museum
"Just like the Greek treasures selected by Bill Henson, the resultant photographs that form the collection ONEIROI are unique, without editions, reflecting the nature of the Benaki artefacts they incorporate, thus respecting and honouring their originality and timelessness," says Mr Tatoulis.

THE NEXT LEVEL
September 5th-18th
OPENING NIGHT / September 8th 6-9pm
LOCATION / Federation Square Atrium
Wacom and Just Another Agency are teaming up to bring a one-of-a-kind event to Melbourne, exhibiting and launching Wacom's first publication, featuring a range of digital artists' work from across the globe.
The exhibition and publication will showcase the winners of the The Next Level competition alongside five elite artists, whose designs are created using various Wacom tools.
Featured works from: Alex Lehours, Alex Solis, Ben Brown, Bec Winnel, and Dirty Bandits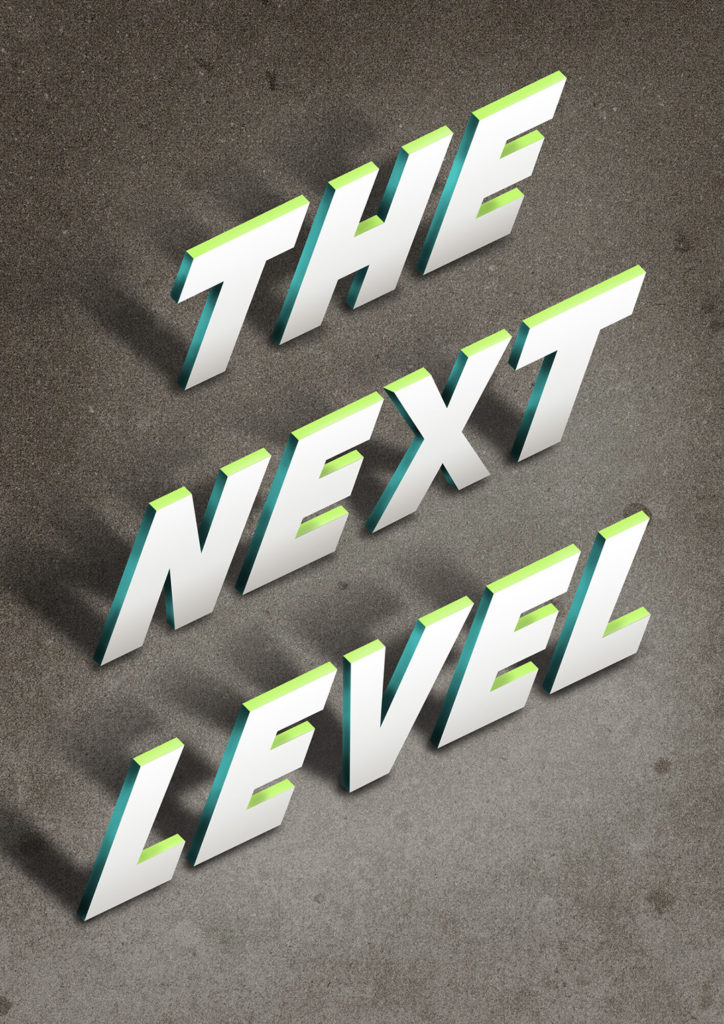 OUTSIDE THE BOX
October 4th-27th
LOCATION / No Vacancy Gallery QV
Just Another Agency presents 'Outside the Box', an exhibition featuring 100 Australian based artists, in the month of October at No Vacancy Gallery.
"It's not just about thinking outside of the box, it's about what you can do with the box itself."
This exhibition is unlike any other, all artists are placed on a level playing field, no matter their experience, style, or technique. Each creative will have exactly one day to create their work within the confinements of the gallery, with only the materials provided to them.
Outside the Box is a showcase of Australia's diverse raw talent and a visceral exercise in creativity. It's all about thinking outside the box.
Artists in the space from 4­-27th October, Closing Party 28th October 6­-9pm