By Celeste Hawkins
In this space I aim to wrap up an interesting mix based on what's going on around Melbourne and beyond.
Keep checking-I update this every week!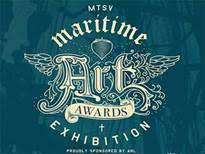 LEADING MARITIME ART AWARDS NOW OPEN FOR ENTRY
ANL Maritime Art Awards & Exhibition 2016
 The Mission to Seafarers Victoria (MtSV) ANL Maritime Art Awards and Exhibition is a celebratory initiative, recognising excellence in maritime and seafaring subjects in art. Submissions are now open to all artists from across Australia and overseas for 2016.
Having already showcased over 800 art works since its inception in 2002, the esteemed awards honour artists that create pieces in response to the theme of 'the Relationship between Humanity and the Sea'.Submissions adhering to the theme can be created using both contemporary and/or traditional methods.
Some of Australia's most celebrated contemporary artists have entered the prize in previous years including: Richard Claremont, Joel Rea, Peter Campbell, Maxwell Wilks and David Rowe.
Offering a collective of $29,000 in prize money, the five category program includes the prestigious 'ANL Maritime Art Award' with the winner receiving a $15,000 prize. The awards are as follows:
The acquisitive 'ANL Maritime Art Award' valued at $15,000
The acquisitive ASP 'Best in Traditional Maritime Art Award' valued at $5,000
The non-acquisitive Bendigo Wealth 'Emerging Artist Award' valued at $5,000
The non-acquisitive Switzer 'People's Choice Award' valued at $2,000
The non-acquisitive Nevile & co 'Runners up' valued at $2,000
The awards will be open for submission until Sunday 28 of August, 2016 with entries judged by the ANL Art Prize Awards Committee. Eighty of the finest pieces will be shortlisted in September for the final judging on Monday 3 October, 2016.
Selected artists will be invited to attend the Opening Night of the exhibition hosted at the historic Mission to Seafarers Centre, Thursday 6 October, where the major commendations will be announced.
Winning artworks will be open to the public at the Annual Exhibition from the Friday 7 October to Friday 21 October between 12pm and 6pm daily.
For more information about the ANL Maritime Art Awards and Exhibition 2016 including entry conditions and entry form visit: www.missiontoseafarers.com.au/anl-art-prize
With more than 170 years of history, the MtSV is a not-for-profit organisation that works extensively to support the seafaring community. By providing spiritual and practical services, creating a place of safety and relaxation the MtSV has national and international impact. To further support the cause, the funds raised through the ANL Maritime Art Awards and Exhibition assists in maintaining the provision of services and programs to assist seafarers who visit the Port of Melbourne.
Eastland Cultural Playground: May 5 – 8
To celebrate the next unveiling of Eastland, a four-day cross-disciplinary performance, cultural and arts installation will take place throughout Eastland.
Eastland's architectural corridors, hidden spaces and Town Square will be transformed into a public playground, encouraging the community to experience a heightened shopping experience with interactive installations, artworks and performances presented by a group some of Australia's most acclaimed contemporary artists.
The artists will bring to life solo and collaborative site-specific artwork that encourage tactile interaction, play and music making.
The showcase will feature the works of celebrated percussionist Matthias Schack-Arnott, sculptor and musician Dylan Martorell, gifted dancer and choreographer Benjamin Hancock, Slow Art Collective, innovative audio-visual installation artists Eness, and a program of some of Australia's most loved vocalists, from the sultry jazz of Hetty Kate and Fem Belling, to the lovelorn beauty of Miles and Simone and the gypsy swing of Julie O'Hara.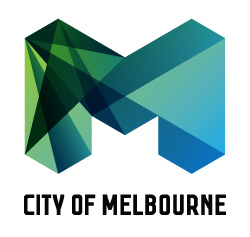 Applications open for City of Melbourne's Arts Grants Program
Artists, musicians and creative organisations from a diverse range of disciplines and backgrounds have an opportunity to bring their ideas to life by applying for a City of Melbourne Arts Grant.
Applications are now open for the 2017 Arts Grants Program which provides funding of up to $20,000 for one-off projects in the categories of Arts Projects, Indigenous Arts Projects and Arts Residencies.
Arts and Culture Portfolio chair Councillor Rohan Leppert said artists, makers and musicians make an enormous contribution to Melbourne.
"Melbourne is renowned as a vibrant cultural capital that supports its artists and arts organisations," Councillor Leppert said.
"The Annual Arts Grants Program supports Melbourne artists to develop and test ideas that they are passionate about, in turn delighting and inspiring Melburnians and visitors."
Arts Residencies will return for a second year in 2017 following the arts community's positive response to the new category. The residencies provide artists with an opportunity to work within Council's Art and Heritage Collection and Creative Spaces Program to develop and expand their practice in any art form.
The Arts Grants Program is underpinned by the City of Melbourne's commitment to support artists, as outlined under the Funding theme in the City of Melbourne Arts Strategy 2014-17.
The Arts Grants are open to all artists, arts and community organisations for projects in any art form that take place in the City of Melbourne in 2017. Aboriginal and Torres Strait Islander artists are encouraged to apply.
Applications open on Monday 2 May and close on Tuesday 14 June 2016. For more information and to apply visit www.melbourne.vic.gov.au/annualartsgrants or call 9658 9658.
Queenscliff Gallery and Workshop in association with the Print Council of Australia's 2016 Year of Print and Queenscliff Literary Festival presents:
Lettered
an alphabet inspired print exchange
Opening Saturday 7 May from 2 to 5pm
Exhibition continues until 29 May 2016
Each artist was assigned a letter of the alphabet or punctuation mark and was required to edition 36 prints, 34 of which form sets that go to the participating artists.
Participating artists Adam Nudelman, Andrew Gunnell, Andrew Weatherill, Angela Cavalieri, Ann Cunningham, Anna Prifti, Anne McMaster, Bec Murdoch, Cat Poljski, Catherine Pilgrim, Clyde McGill, Damon Kowarsky, Jackie Gorring, James Pasakos, Jan Palethorpe, Jim Pavlidis, Joel Wolter, John Waller, Katherine Marmaras, Keren Zorn, Kir Larwill, Lauren Carter, Leonie Oakes, Nada Poljski, Olivia Mazzone, Penny Peckham, PJ Hickman, Shirley Hurley, Soula Mantalvanos, Stephanie Jane Rampton, Sue Ernst, Trudy Rice, and Wendy Hart.
Chen Qiulin. One Hundred Names.

In June SAM welcomes one of China's most acclaimed contemporary artists Chen Qiulin and the exhibition One Hundred Names. This exhibition, developed in collaboration with 4A Centre for Contemporary Asian Art, Sydney offers a rare survey of over a decade of work by this multidisciplinary artist. The exhibition will run from Saturday 4 June until Sunday 24 July.
Using a combination of photography, video installation, performance and other media, Chen investigates the contradictions that arise when a country tries both to maintain tradition, and to develop rapidly. Her work examines how migration, displacement, and urban development disrupt traditional Chinese ancestry, culture and way of life. While the unusually rapid development of China highlights these issues, they are not unique to China, and reflect stories and experiences shared by many others in the developing world.
SAM Director, Dr Rebecca Coates says:
"SAM is delighted to present a major exhibition by contemporary Chinese artist Chen Qiulin. Her work explores global themes such as migration, economic growth, the rise of the new middle class. Through her ongoing interest in food and scent, she reflects on the smaller things that remind us of 'home'. The themes that run through Chen's work resonate strongly in the Shepparton and Goulburn Valley region, now home to many who have come from other parts of the globe."
Chen was born in Hubei Province and currently works in Chengdu, an important metropolitan hub in southwest China. She has worked in the same area of China throughout her career, inspired by the socio-political issues affecting everyday life around her.
This 7 week exhibition features a series of early photographic works from the Migration series including The Garden (2007) and Dawning Bell (2009), which see the artist stage theatrical performances against the backdrop of Chen's home city of Wanzhou, collaborating with local workers as both cast and crew.
Chen will also present, One Hundred Names for Kwong Wah Chong, (2015), a multi-channel video installation commissioned by 4A Centre For Contemporary Asian Art. This work is the latest iteration of Qiulin's on-going One Hundred Surnames in Tofu (2004 – ) project that presents the one hundred most common Chinese family names carved in tofu. In this version of the work, Qiulin has also produced a series of short documentaries with local residents of Chengdu. These conversations draw on personal experiences of displacement and allow audiences to think about migration more broadly in Shepparton, Australia and in other parts of the world.
As part of her exhibition at SAM, Chen will perform a tofu carving using significant Chinese migrant names from the Shepparton area.
Important dates

Exhibition Dates

4 June to 24 July 2016

Exhibition Opening

Saturday 4 June 2016, 4 to 6pm

Tofu Carving Performance

Saturday 4 June 2016, from 4pm

Media Preview:

Friday 3 June 2016, 10.30 – 11.30am
For further information, or to arrange interviews, please contact Miranda Brown on phone (03) 9419 0931 or email miranda@mbpublicity.com.au
Collaborative Partner:
Image: Chen Qiulin, One Hundred Surnames in Tofu (still) (2004), single-channel. Courtesy the artist and A Thousand Plateaus Art Space, Chengdu. © the artist.